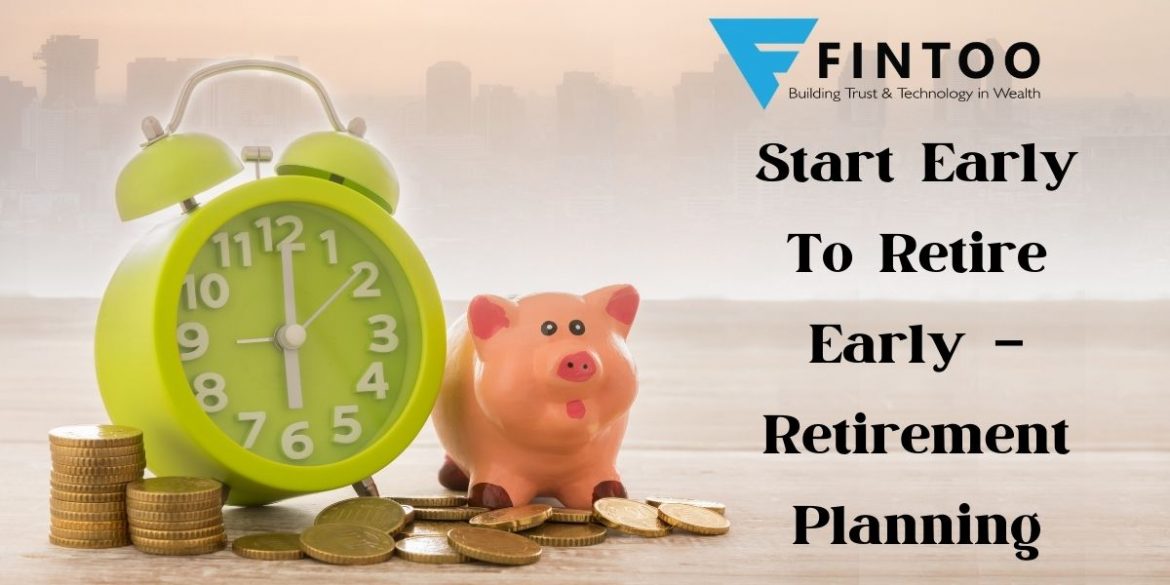 Early retirement with retirement planning is like that delicious looking wild fruit that everyone wants to taste but few actually have the guts to do so. Gone are the days when families were supported by just one earning member. Even children are engaging in part-time gigs off late. Given such a win-win scenario, families are having greater disposable income which they are skillfully diverting to various savings schemes making the idea of mid-career retirement an attainable reality.
In most cases, an early retirement signifies an abundance of time in taking up that childhood hobby which got buried under paperwork and presentations. It also serves as a refreshing escape from monotonous work routine of engaging in something we seldom enjoy from the core of our heart. However, the silver lining lies in the fact that when people use the early-retirement planning tool to escape from something, then they should realise that the circumstances are never the same and they might soon end up being frustrated with the calmness of the daily mundane life devoid of the hustle and bustle of corporate culture.
Related Article : How Mr Sharma Plan his Retirement? COVID-19 Impact On Your Retirement Planning
Build up a Plan – To sustain in a long run
Some brave hearts who have retired after crossing the 50 peripheries have again engaged in semi-retirement work mode sooner or later. The main reason behind this is that they often fall short of their desired retirement corpus which is imperative in imparting a positive stimulus to the early retirement drill and maintaining tranquillity therein.
In our today's blog, we shall share with you some tips and tricks of "how to get the ball rolling in your favor with the early retirement planning & procedure?" The stepping stone lies in setting financial goals that might take up the form of loan closure, owning the dream home, and children's education. Before dwindling over a selection of post-retirement hobbies and activities, one must become financially independent. Planning well in advance can go miles in building a healthy corpus through time savings. One must remember that the purchasing power of money diminishes with time and thus it is extremely crucial to create a corpus worth fifteen times our annual income to sustain the present standard of living.
Why start Early?
Ideally one must start with retirement planning at his young age so as to realize the adequate corpus at his actual retirement age. After squaring off liabilities, you will need to gauge if the assets in hand are enough to suffice your retirement goals which will act as the sole source to fund all expenses post-retirement. Since modern medicine is increasing our lifespan, an average human being can be expected to outlive his predecessors by at least 15 years.
Saving habit at the beginning of our career is a good choice to ensure a debt-free life and a sound financial situation. Savings need to be such that can help us in our long lifespan which also can bear the brunt of towering medical expenses as our hair follicles start turning grey. Having a sound insurance cover can act as a buffer during times of crisis.
The asset mix is also a supporting pillar of the holistic financial planning scheme. We can choose between equity and debt based on our risk-taking capability and expected return. However, with age our risk appetite also changes, hence getting our portfolio reworked periodically can help maximize our returns.
Every time we get a bonus, we have an extreme adrenaline rush on stocking up our closet. Financial advisors have termed this habit as "lifestyle creep." It creates a blockage in the path of natural savings. Thus, this should be avoided as much as possible. Instead, a habit of taking follow-up of the current investments would enhance their productivity and hence the bonus amount.
A financial planning platform where you can plan all your goals, cash flows, expenses management, etc., which provides you advisory on the go. Unbiased and with uttermost data security, create your Financial Planning without any cost on: http://bit.ly/Robo-Fintoo
To Invest and keep regular track of your portfolio download: Fintoo App Android http://bit.ly/2TPeIgX / Fintoo App iOS http://apple.co/2Nt75LP'
Disclaimer: The views shared in blogs are based on personal opinion and does not endorse the company's views. Investment is a subject matter of solicitation and one should consult a Financial Adviser before making any investment using the app. Making an investment using the app is the sole decision of the investor and the company or any of its communication cannot be held responsible for it.
Related Posts
Stay up-to-date with the latest information.