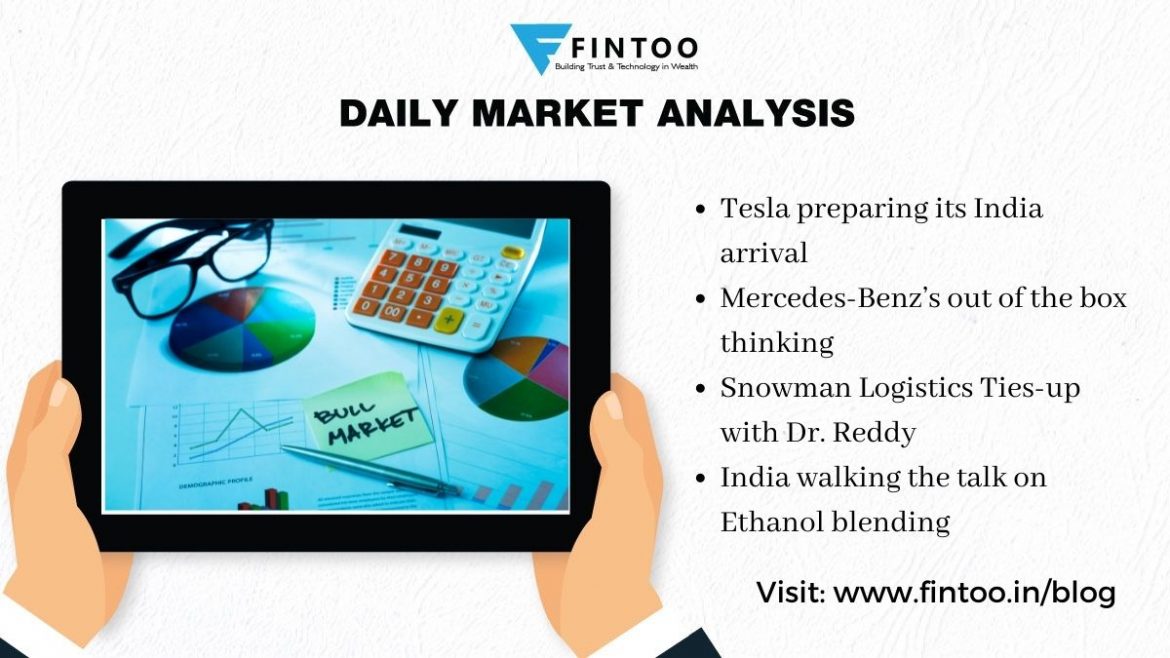 Tesla preparing its India arrival
The EV makes is closely following changes in GST that may reduce the cost of owning an electric car. Tesla is recruiting its India leadership and senior-level roles as it gears up to break into one of the world's emerging car markets. Tesla has picked up Karnataka to set up its first plant. Under PLI manufacturing incentive will keep on rising. Major pushback for Tesla will be the major middle-class population and lack of charging infrastructure.
Mercedes-Benz's out of the box thinking
The most successful luxury brand in the country has plans to stay at the top, even as a pandemic has taken a toll on its business in the country. The German luxury carmaker with its new ROTF (Retail of The Future) model will be a direct D2C business model, the company will have franchise partners in India and under the new model, they will have a low market and investment risk. The company will own the entire stock of cars so it will be invoicing cars to customers directly, the franchise will be responsible for sales, customer relations, and lead generation. Not owning the inventory, the franchise partners will have access to centralized stocks owned by the company, this will help the customer with more options on the model, variant, and color of their preference and no longer limit their choice to inventory available at the franchise only. Customers can avail best prices from the company itself under the new model, the model is expected to start from a quarter of CY 2021. As of now, it seems like a masterstroke by the company to stay ahead of the competitors and increase market share.
Pent-up demand coming soon – Electronics, Mobile & Auto
Consumer electronics, smartphones, and auto companies are raising production this week after plants were shut for more than 2 weeks on the back of rising covid cases. Companies are expecting sales to normalize soon as pent-up demand comes into play. Companies to track Maruti, Tata Motor, M&M, Bajaj auto, hero moto.
Also read: What Is Reverse Mortgage? How You Can Benefit From It – Fintoo Blog
Radico Khaitan Ltd – Good times ahead
The company reported a 2-fold jump in profit for Q4. Strong demand led to a 30% rise in revenue to 2881.19 crores compared to last where it stood at 2209.11 crores. The company experienced YoY growth in most markets they perform, despite the pandemic company reported strong earnings expansion. For a full year companies net profit rose by 20.96%, revenue rose to 10.08%. For the first time sales have crossed 10,000 crores. Unlike last year's partial and localized lockdown, this year has not disrupted the company's business. Plants running at optimum capacity and the company declared a dividend of 2.40 per equity share
Motherson Sumi Robust Q4
The share price rallied by 13% on the back of splendid Q4 performance. Net profit rose to 713.62 crores compared to 183.38 crores. Revenue rose by 17.57%, EBITDA by 38.7%, and margin by 10.1%. Dividend of 1.50 per equity share declared. Semiconductor shortage globally is likely to a headwind for OEM productions. Vivek Chand Sehgal (chairman) Q4 results are a reflection of our hard work that our teams have put in globally and sets the tone for us to achieve our Vision 2025 targets.
India walking the talk on Ethanol blending
The government has set up a target of 10% ethanol blending in petrol by 2022 and 20% ethanol blending in petrol from 2025 to 2023 which will help reduce the country's dependence on costly oil export. This will be another big boost for the sugar industry after the failed crop season in brazil. The sugar industry will divert 6 million tonnes of surplus sugar to produce 7 billion liters of ethanol.
Snowman Logistics Ties-up with Dr. Reddy
The company announced a strategic partnership with Hyderabad-based Dr. Reddy's to provide temperature-controlled end-to-end logistics solution for delivery of two dose sputnik covid-19 vaccine across India. This will give a huge boost to the company's earnings and possibly more tie-ups with global vaccine manufacturers for delivery across India.
To Invest and keep regular track of your portfolio download: Fintoo App Android http://bit.ly/2TPeIgX / Fintoo App iOS http://apple.co/2Nt75LP
Related Posts
Stay up-to-date with the latest information.