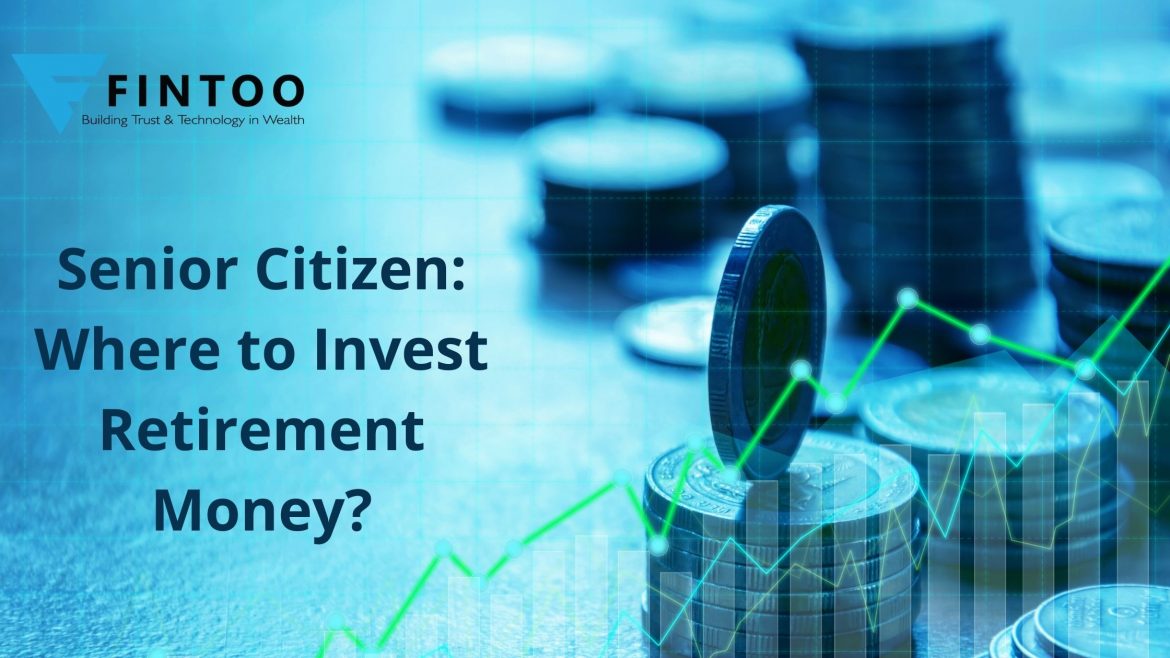 Retirement is a phase when you don't have a regular source of income yet your lifestyle expenses continue. That is why financially prudent individuals plan ahead to create a retirement corpus so that their retirement funding is taken care of. While you know where to invest to create a retirement fund, do you know where to invest your retirement money?
When you retire you get lump sum money at your disposal which you accumulated as your retirement fund. What should you do with the fund? Should it lie idle in your saving bank account?
No, it shouldn't. Retirement doesn't mean that your investments should retire too. However, post-retirement your investments should change keeping in mind your changed requirements. You should create a source of regular income for meeting your lifestyle expenses and also invest in other avenues that give you stable returns.
Related Article : How Mr Sharma Plan his Retirement? COVID-19 Impact On Your Retirement Planning
Here are some options for investing your retirement money
1. Senior citizen saving scheme (SCSS)
SCSS is a scheme meant for retired senior citizens. You can buy the scheme from a bank or post office. The interest rate is currently 7.40% per annum and the interest is paid quarterly. You can invest up to Rs.15 lakhs in the scheme and the term is 5 years which can be increased by further 3 years. SCSS gives you quarterly income in the form of interest payments. Thus, you get a steady source of income through this scheme.
2. Immediate annuity insurance plans
Life insurance plans offer immediate annuity plans which promise lifelong annuity from the date you buy the plan. Annuities are paid monthly, quarterly, half-yearly, or annually depending on your choice. You can choose to receive annuities in different ways allowed under the plan. In fact, you can avail joint-life annuity which pays annuity till your and your spouse's lifetime. Thus, annuity plans also provide a source of regular income.
3. Mutual fund schemes
Mutual funds offer an attractive investment avenue for every investor. Being a senior citizen you should choose to invest in debt funds or balanced funds. Equity mutual funds, if chosen, should be invested in a limited manner. You shouldn't take very high risks with the investment of your retirement fund and protect it from market volatility. Systematic Withdrawal Plans of mutual funds are a good choice if you want regular incomes. You can also invest in other schemes for long-term investment and create wealth.
4. Fixed deposits
Fixed deposits always hold attraction given their promise of guaranteed returns. Fixed deposits have now become flexible in nature which does not have fixed lock-in tenure. You can redeem your deposits any time you want. So, if you want to invest a portion of money for a fixed tenure and want guaranteed returns, fixed deposits are also ideal.
5. Tax-free bonds
Another option to explore is tax-free bonds. These bonds give guaranteed returns with a lock-in period of 10 or 15 years. The interest earned is tax-free giving you tax benefits.
6. Post office monthly income schemes (POMIS)
POMIS is another attractive investment avenue for your retirement funds. As the name suggests, you get monthly incomes under the scheme during the tenure of investment. These incomes are the promised interest which is paid on a monthly basis. The current interest rate of the scheme is 6.60% per annum and you can invest a maximum of Rs.4.5 lakhs individually or Rs.9 lakhs jointly.
These are some of the best investment schemes for your retirement money. You can choose the scheme based on your requirement of regular returns or wealth creation. So, take your pick and let your retirement fund earn for you even after you retire.
A financial planning platform where you can plan all your goals, cash flows, expenses management, etc., which provides you advisory on the go. Unbiased and with uttermost data security, create your Financial Planning without any cost on: http://bit.ly/Robo-Fintoo
To Invest and keep regular track of your portfolio download: Fintoo App Android http://bit.ly/2TPeIgX / Fintoo App iOS http://apple.co/2Nt75LP'
Disclaimer: The views shared in blogs are based on personal opinion and does not endorse the company's views. Investment is a subject matter of solicitation and one should consult a Financial Adviser before making any investment using the app. Making an investment using the app is the sole decision of the investor and the company or any of its communication cannot be held responsible for it.