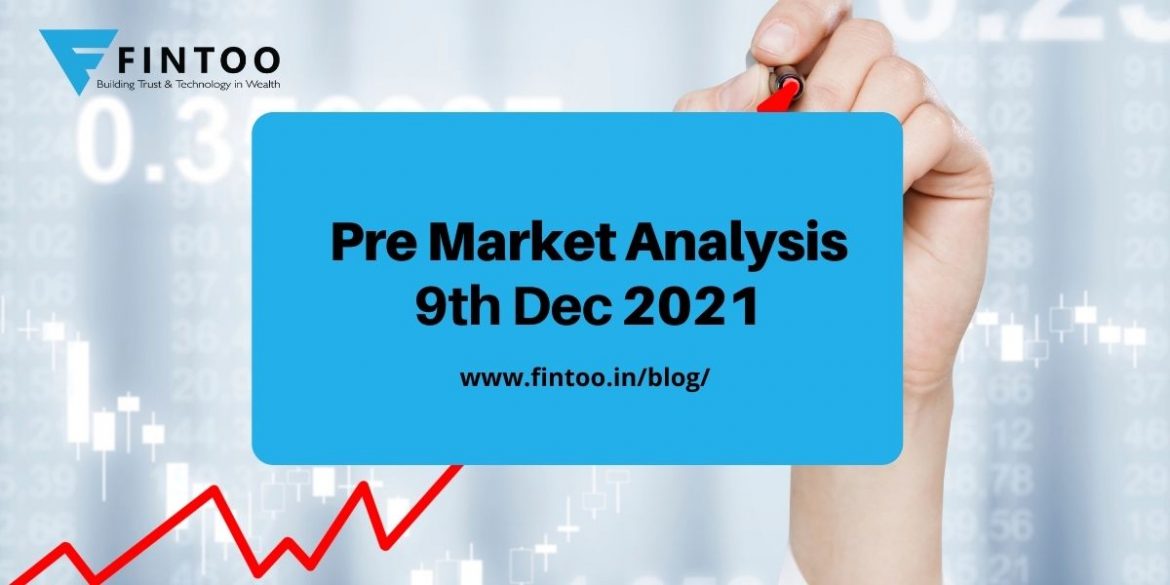 Markets extended gains on Wednesday to close higher by 1.8% led by banks and technology stocks on back of upbeat global markets and RBI action. The RBI kept the rates unchanged and extended LTRO stimulus till Jan 2022. With yesterday's up move, Nifty has moved closer to previous week high which turned out to 17489 and Nifty in USD terms 0.8% away. The larger setup in the market still indicates that the markets are vulnerable to sharp selloff in the coming days as Nifty in USD terms still remains below the support line of rising wedge and can expect major reversal around 17500 in Nifty and 37500 in Bank Nifty. The 3-day historical volatility for Dollex 200 index has also entered the breakout zone, thus making the broader markets prone to major swings of 15-20% in the days to come. The data indicate a 3 fold rise in volatility in the near term. Stay cautious.
RBI Credit Policy- positive for interest sensitive sectors auto, banks, NBFC and Realty
The Monetary Policy Committee, at its fifth meeting of the year, decided to keep the repo rate unchanged at 4% and unchanged reverse repo rate at 3.35%. The committee retained the accommodative stance, with a vote of 5-1. RBI will continue to manage liquidity to support recovery. RBI says that the CPI Inflation seen at 5.3% for FY21-22, Inflation will peak in Q4 FY22. The Reserve Bank of India retained the GDP growth target at 9.5%.
Stocks in news
M&M – Mahindra Group and Reliance BP Mobility will explore creating solutions on battery-swapping technology for electric 3-wheelers – positive
JBM Auto approved the proposal of sub-division of equity share having face value of Rs 5 each into equity shares of face value of Rs 2 each – positive
SPARC ( Sun Pharma Advanced) entered into an agreement with Visiox Pharma LLC to grant exclusive worldwide right for the development and commercialisation of ophthalmic suspension and ophthalmic solution of difluprednate. – positive
Coffee Day Enterprises: Received show cause notice from SEBI over fund flow from subsidiaries, that surfaced after investigation was done on the letter left by late managing director V.G. Siddhartha. Company says will deal with the show cause notice appropriately as advised. – avoid
Can Fin Homes: Company to consider the proposal of payment of interim dividend on Dec. 14. – positive
United Breweries: Filed an appeal before the National Company Law Appellate Tribunal against the CCI order dated Sept. 24.- we are long term positive
Nazara Technologies: Company through its wholly owned subsidiary i.e. Nazara Technologies FZ-LLC, is now holding 69.18% stake in Publishme Global FZ-LLC, a Turkish full service games marketing agency. –
Indian Energy Exchange: Approves two-for-one bonus share issue.- POSITIVE
Balrampur Chini Mills: CRISIL AA+/Stable and A1+ for long-term and short-term assigned to the company.- POSITIVE
Asian Paints: Responded to a report by InGovern that alleges the company entered transactions with some of its related parties and failed to mitigate alleged conflict of interests.- POSITIVE
JSW Steel reported crude steel production for the month of November at 1.46 million tonnes vs 1.33 million tonnes YoY (1.43 million tonnes MoM) – positive
ABB India has partnered with Indore Smart City Development Ltd. to deploy digital technology to enable continuous supply of electricity to homes and business. So far, the technology has enabled over 2,300 connections to achieve 24/7 electricity supply with automatic response system.- positive
L&T Infotech introduces data -to-decision product suite – Company launches Fosfor, a data-to-decisions product suit to help businesses monetise data at speed and scale by providing best-in-class capabilities.- positive
Alembic Pharma gets tentative nod from U.S. FDA for tablets to treat Pulmonary Artery Hypertension.- positive
RBI to allow banks to infuse capital in overseas branches without its prior permission – positive for SBI, BoB, Axis Bank, ICICI Bank and HDFC Bank
Neogen Chemicals' Board approves issuance of equity shares on preferential basis at Rs1402.12 per share (CMP 1721) aggregating to approx. Rs. 225 crore (6% equity)
Indiabulls Housing NCD issue to open on Dec 9, 2021 worth Rs200cr
HCL Technologies, and Deutsche Apotheker – (apoBank), the largest cooperative primary bank in Germany, have signed with Atruvia AG an agreement to acquire IT consulting company. – positive
RailTel Corporation of India Ltd receives work order from Ircon International worth Rs210.77cr – positive
Vedanta Ltd board to consider 2nd interim dividend on Dec 11, 2021 – positive
Gland Pharma received a tentative approval from the United States Food and Drug Administration (US FDA) for Cangrelor for Injection, 50 mg/vial Single-Dose Vials. – Positive
Sonata Software Ltd forms subsidiary in Canada – positive
SBI – SBI General launches massive awareness campaign and supports farmer communities across 5 states – Positive
NHPC Ltd board approves merger of Lanco Teesta Hydro Power Limited – positive
Action Construction Equipment Ltd receives order for supply of 38 Mobile Crane worth Rs6.51cr – positive
Alembic Pharma gets USFDA nod for Selexipag Tablets – positive
Polyplex Corporation subsidiary commissions new BOPP Film Line, PT Polyplex Films Indonesia is a wholly owned subsidiary of Polyplex (Thailand) – positive
Bharti Airtel Inks Deal With Juniper Networks To Expand Broadband Network Coverage Across India – positive
Biocon entered into a partnership with Tabuk Pharmaceutical to commercialize select specialty products in the
Must Read: Tips and Suggestions for the Financial Portfolio
A financial planning platform where you can plan all your goals, cash flows, expenses management, etc., which provides you advisory on the go. Unbiased and with uttermost data security, create your Financial Planning without any cost on: http://bit.ly/Robo-Fintoo
Disclaimer: The views shared in blogs are based on personal opinion and does not endorse the company's views. Investment is a subject matter of solicitation and one should consult a Financial Adviser before making any investment using the app. Making an investment using the app is the sole decision of the investor and the company or any of its communication cannot be held responsible for it.
Related Posts
Stay up-to-date with the latest information.