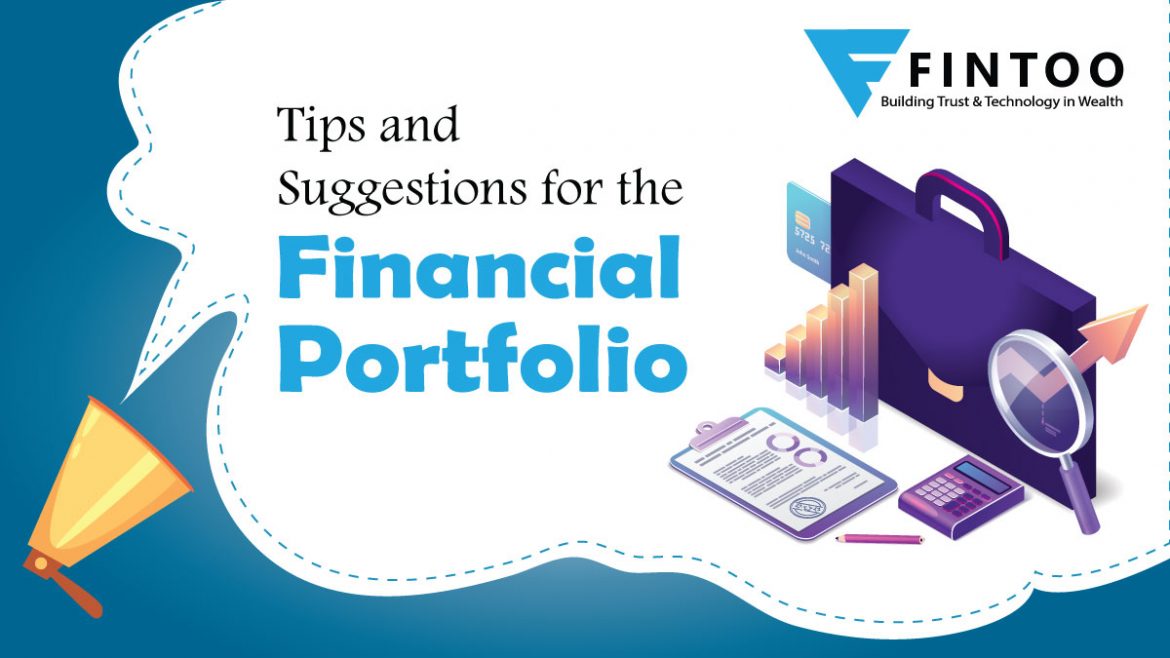 Just as starting to invest is like taking your first step towards a financially better future, having the right financial portfolio is like ensuring that every step you take is the right step. The general thumb rule followed by all the investors across the world is Diversification. Though no one size fits all, depending on the objective and time horizon you should plan your financial portfolio. If you are a new investor or looking for some good suggestions to manage your portfolio this article will help you with a few tips on how to maximize your return.
Make a portfolio that reflects your financial objectives
Before you start constructing your portfolio, chart your financial objective along with the time frame you want to achieve it. Construction refers to the process of selecting those stocks for the portfolio that will help you to achieve your goal in the required timeframe.
If you are old and seeking retirement then strong dividend-paying stocks will be the best fit. Likewise, if you are young then investing in riskier stocks that offer exponential growth with time is worthy. You can also consider companies that are embracing the upcoming technologies. Do thorough research, use financial press and company literature to pick the right stocks.
As said "the road to success is always under construction" therefore construction is the first step towards building a financial portfolio. You can choose from a range of stocks such as equity funds, mutual funds and index funds. There is no reason to not consider bonds, real estate, bank products such as fixed deposits, as your investment choice, so get started!
Manage your portfolio
Though construction is vital to building a strong foundation, management is the road to success. Since investment's objective, financial performance, both micro and macroeconomic factors, company prospects all are subject to change, a good financial portfolio should also change along with them. This means the portfolio should be flexible enough to be adjusted with time and respond to external developments.
For eg – The value of a share might increase exponentially and be a big part in your portfolio reducing diversification or if a company leader in a particular sector has received a setback there is an opportunity of buying his shares at a low price. In a nutshell, managing your portfolio means you can capitalize on the market conditions to maximize your gains.
Industry Diversification
Due to the nature of the market, no shares or companies will always give you the desired results. However, all the industries such as cement, retail, technology, entertainment, and energy may not perform poorly at the same time. Even in a pandemic, some industries faced a boom in their revenue even when the worldwide economies were falling apart.
A good financial portfolio is one that has broad diversification. The objective is to protect investors from a severe decline in the value of the portfolio. This will help you to stand even in a losing position and wait for the market to rebound, instead of exiting. Pick stocks that are not related to each other so that there is no dependency of one on the other.
Explore the global diversification options
Beyond considering investment opportunities in different industries, a good financial portfolio should also include assets of high potential companies from beyond the borders too! Robust portfolios are the ones that have invested in large, medium, and small industry leaders across the globe. While investing in top international equity helps you to minimize risk, it also enables you to manage investment volatility.
Education
Education is the key to a good investment. You should not chase trends in the market because these are generally market sentiments. A piece of false information can increase or decrease the value of stock tremendously. Hence you should read and do thorough research. Be an informed investor. Study financials, past performance, and goodwill of the company.
Stick to your financial goal
The most important tip to create wealth from the financial portfolio is to stick to the road map i.e financial objective. A systematic way of investment should be followed religiously considering the appetite. To earn quick money do not invest all your savings in the market. Remember you are building wealth and you need to be cautious. A wrong step can also result in losing your hard-earned money. Therefore define goals and objectives both in short term and long term and then track your performance.
Past performance
The recent crises in China have made us realize that past performance is no indicator of future profits. You should consider various other parameters for a company to make an investment decision. You can also find situations that would be beneficial to the company for eg- Mergers, the launch of a new product, acquisitions, and others. Any change or good news can increase the price of the stock. Therefore, figure out companies where you feel there might be a jump. The thumb rule to be followed is "Buy the rumour and sell the news".
Even though at times the portfolio might appear to be diversified and well planned there is risk associated with it. Try understanding the risk to help you better cope with them and become an informed & smart investor.
A good financial portfolio can only be built with good market research. If you don't understand the market consult an expert. An expert will help you make investments based on your objectives. As said, The best time to plant a tree was 20 years ago and the second-best time is today. If you have not begun to invest, start today for a better tomorrow. If you don't make money while you sleep you will always be working.
Must Read: Everyone Teaches You To Save Money, But No One Teaches You How To Spend It?
A financial planning platform where you can plan all your goals, cash flows, expenses management, etc., which provides you advisory on the go. Unbiased and with uttermost data security, create your Financial Planning without any cost on: http://bit.ly/Robo-Fintoo
Disclaimer: The views shared in blogs are based on personal opinion and does not endorse the company's views. Investment is a subject matter of solicitation and one should consult a Financial Adviser before making any investment using the app. Making an investment using the app is the sole decision of the investor and the company or any of its communication cannot be held responsible for it.
Related Posts
Stay up-to-date with the latest information.