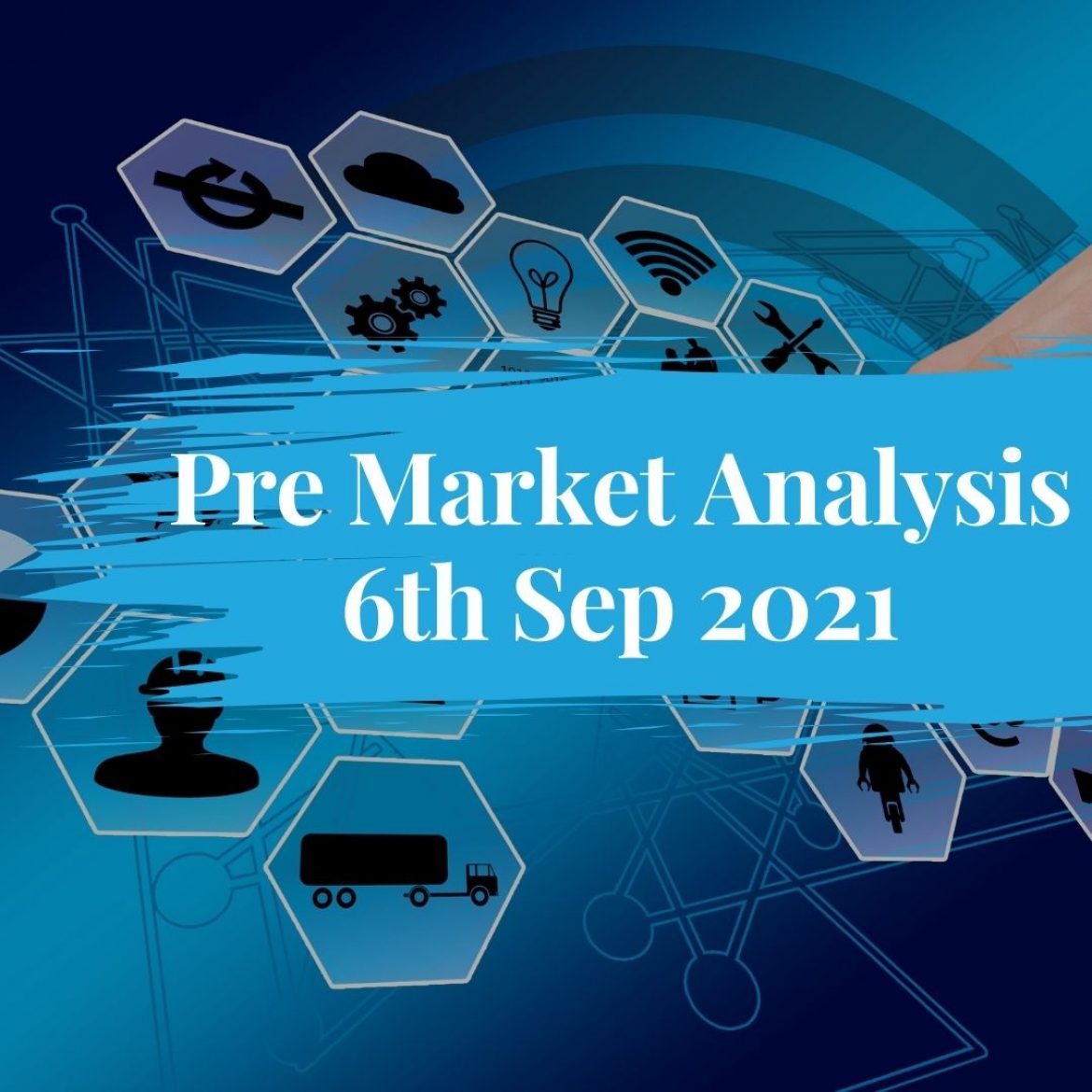 Indian markets gained almost 4% for the week outperforming most of the global markets and the Nifty closed above the psychological barrier of 17000. With breakout in historical volatility on 26th August, we have entered into a high volatility phase in days to come. This would mean either Nifty has the potential of rally to 18666 or will move lower to 15244. The pivot point for wide swing is placed at 17033 on closing basis and should be seen as alert levels in the near term. We can expect a big swing in Bank Nifty too as it is already done through wide underperformance; hence it may act as a game-changer.
U.S indices closed mixed reacting to a disappointing U.S. jobs report which raised fears about the pace of economic recovery but weakened the argument for near-term tapering. The Dow Jones Industrial Average fell 74.47 points, or 0.21%, to 35,369.35, the S&P 500 lost 1.41 points, or 0.03%, to 4,535.54 and the Nasdaq Composite added 32.34 points, or 0.21%, to 15,363.52.
Stocks in News
Engineers India: Chennai Petroleum Corporation entrusted the execution of EPCM-1 with MPMC & EPCM-3 services for 9 MMTPA Cauvery Basin Refinery (CBR) project at Nagapattinam, Tamil Nadu to Engineers India. The total awarded order value is Rs 1,039 crore, with a total project schedule of 42 months for mechanical completion.
Reliance Industries: Subsidiary Reliance Strategic Business Ventures acquired 2,28,42,654 equity shares in Strand Life Sciences for Rs 393 crore.
ICICI Lombard: The company has received regulatory and other approvals from the Insurance Regulatory and Development Authority of India (IRDAI) for the demerger of the general insurance business of Bharti AXA General.
Fermenta Biotech: The company reported lower consolidated profit at Rs 11.31 crore in Q1FY22 against Rs 13.6 crore in Q1FY21, revenue rose to Rs 109.65 crore from Rs 94.44 crore YoY.
Bank of India: LIC acquired an additional 3.87 per cent stake in the bank via QIP, raising shareholding to 7.05 per cent from 3.17 per cent.
Govt likely to extend incentive scheme IFLADP for leather, footwear industry till 2025-26: PTI
Ashapura Minechem: Firm has operations in Guinea through unit Société Guinéenne des Mines de Fer. A unit of Guinea's military seized power and suspended the constitution, destabilizing the West African nation that's a key source of the raw material used to make aluminium.
J&K Bank: RBI approves Jammu and Kashmir govt to acquire a stake
M&M Financial: Says Aug. collections improve, bad loans fall
Oberoi Realty: Oberoi says high input costs, fewer launches to drive prices up; Price Rise Inevitable in Indian Housing Market
Punjab National: Reschedules Board Meet to Consider Bond Sale to Sept. 10
Must Read: What Is a Cibil Score and How to Improve it?
A financial planning platform where you can plan all your goals, cash flows, expenses management, etc., which provides you advisory on the go. Unbiased and with uttermost data security, create your Financial Planning without any cost on: http://bit.ly/Robo-Fintoo
Disclaimer: The views shared in blogs are based on personal opinion and does not endorse the company's views. Investment is a subject matter of solicitation and one should consult a Financial Adviser before making any investment using the app. Making an investment using the app is the sole decision of the investor and the company or any of its communication cannot be held responsible for it.
Related Posts
Stay up-to-date with the latest information.