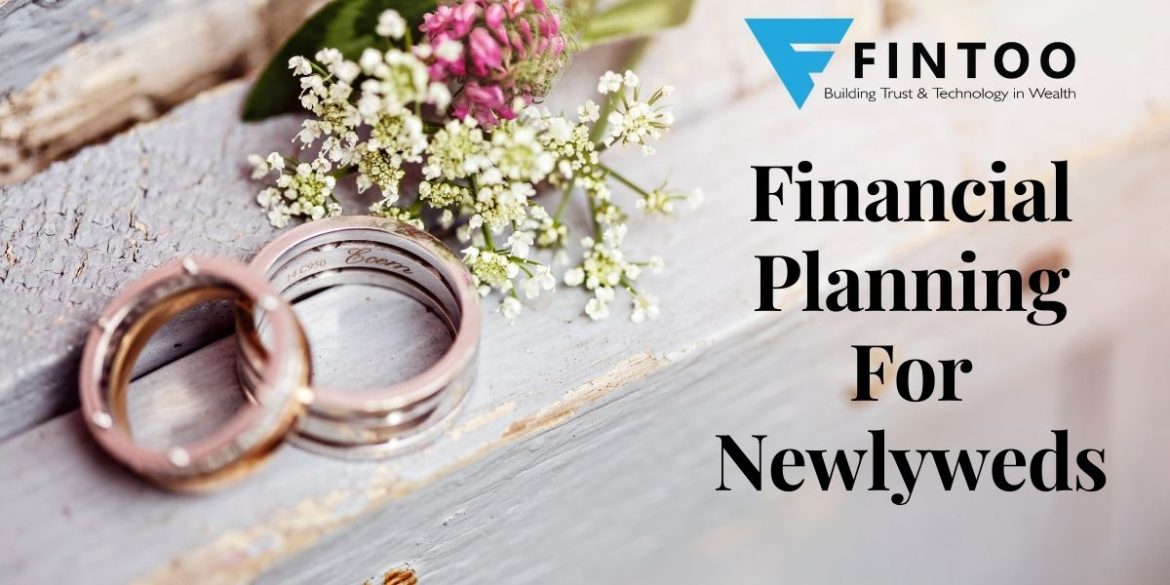 Marriage may be your bliss from heaven, but financial planning is what you have to do next. Such financial planning may now involve so many things like setting up of financial goals, debt restructuring, budgeting, tax planning, etc. This article will deal with financial planning for newlyweds.
Identification of financial goals and objectives
Most Important thing would be to discuss what you both want in the context of financial planning. Clear discussion of expectations and segregation of financial responsibilities would definitely be helpful.
The second most important point in financial planning would include short term, medium term and long term financial decisions. Short Term financial planning would involve credit card payments, medium term financial planning may include vacation planning, etc. and long term planning may include retirement planning or planning for home etc.
Budgeting
This may seem like a futile idea because we tend to know our income and expenditure. However, once you get married, the situation may change. Now is the best time to lay the budget and analyze your surplus or deficit position. If you have a deficit, that means you are spending more than what you are earning. This means that you should cut down on your spending pattern and borrowings.
The reverse situation occurs if you have a surplus. In such a case, you have to invest such surplus to build wealth for short term as well as long term.
Rethink on debt burden
Post marriage, you may think of availing bigger loans which may need a clean credit score. Cleaner and better credit score can be built by reducing your debts. Suppose, you have bought the TV on EMI payment method and are still due to pay off almost half of the total amount. The loan which is due will show as a liability which will limit you to take additional loans to some extent. This will reduce your credit score.
Also, one more problem is that if you have any personal loans which you may have borrowed from your friends or relatives. This won't show up in your credit score. However, it may equally hamper your disposable income which would have been utilized for fulfilling your other needs and goals like planning for a house.
So you should think of clearing such debt off your balance sheet. This will not only improve your credit score but will reduce your cash flow also.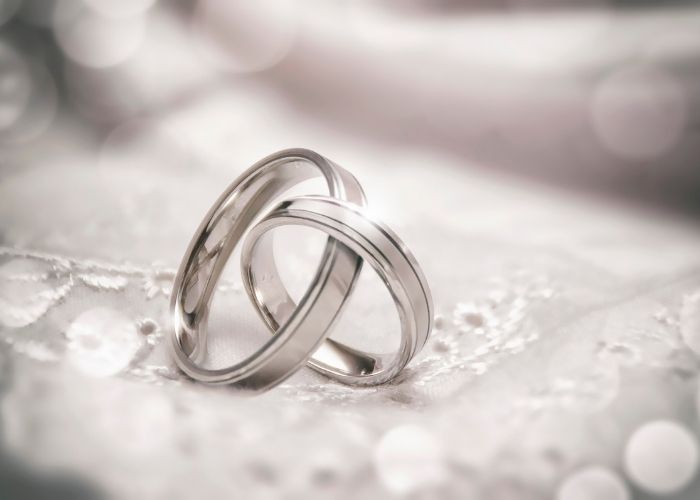 Updating of financial documents
This is one of the vital things to be done at the earliest. However, it is always done in a rush when it is super urgent. Instead, you should think about updating the financial documents once you get married. One of such documents would be a Marriage Certificate which is vital proof that you are married. If the spouse is planning to change her name post marriage then she should get it updated with the name and address in the Passport, Pan card, AADHAR card etc.
If you are willing, then you may carry out a nomination facility in the name of your spouse. This may avoid future inconvenience in case of any emergencies.
Emergency Fund
You may have seen in your childhood, that in the last week of the month, your father was left with very less money. And whenever he asked your mother, she immediately would bring in some cash, hidden in some grocery box or prayer room, etc. This is what we actually call an " Emergency Fund". However, the Emergency fund has to be quite bigger now, keeping in mind inflation and other lifestyle needs.
Ideally, an Emergency Fund should be equal to minimum 3 months of expenses which will help you to be afloat in case of sudden job loss or accident etc. If the spouse is not working, then increase this amount to meet at least 6 months of your expenses. This fund can be maintained in liquid assets. It is suggested to invest such an amount in the Flexi Savings account, where you get a rate of interest on Fixed Deposit and can withdraw money from any ATM in case of any emergency. Another good investment option is Liquid Mutual Funds where you will get better returns as compared to FD and it is also tax efficient in the long term.
Also read: Quick tips for financial planning in 2021
Financial Planning
When you are done with your budgeting, goal setting and discussing your financial health, you are advised to seek professional help for financial planning. This would include Retirement Planning, Investment planning (for parenthood or for tax saving or for wealth appreciation) and Protection planning (Term Insurance and Health Insurance).
Financial Planner may stress upon equity intensive investment for long term objectives. And for short term financial planning, he may advise Debt investments. So depending upon your financial objectives, your financial advisor may advise accordingly.
Re-evaluation of your financial planning
Financial Planning is not a one time thing, hence it needs periodic revisiting. Changes are the only permanent thing so you have to change your financial planning to adapt such changes. It may happen that both of you might be working, but suddenly your spouse may stop working due to pregnancy. This may take a great hit, if your spouse decides to quit. Your finances may go for a twist. So it is advised that you should revise your financial planning periodically to ensure that it is along the lines and is appropriate for your current position.
CONCLUSION
Newlywed finances can be a bit tricky and overwhelming at times. We hope that you now will have an idea about a few financial things you and your partner should know as you plan a future together. This is the perfect time to get to know each other financially. Marriage is a two wheel vehicle and hence both have to consider finances to save yourselves from any future issues.
For any further guidance, you may feel free to get in touch with one of our Financial Advisor to plan your finances in a much better way customised to your needs.
A financial planning platform where you can plan all your goals, cash flows, expenses management, etc., which provides you advisory on the go. Unbiased and with uttermost data security, create your Financial Planning without any cost on: http://bit.ly/Robo-Fintoo
To Invest and keep regular track of your portfolio download: Fintoo App Android http://bit.ly/2TPeIgX / Fintoo App iOS http://apple.co/2Nt75LP'
Disclaimer: The views shared in blogs are based on personal opinion and does not endorse the company's views. Investment is a subject matter of solicitation and one should consult a Financial Adviser before making any investment using the app. Making an investment using the app is the sole decision of the investor and the company or any of its communication cannot be held responsible for it.
Related Posts
Stay up-to-date with the latest information.