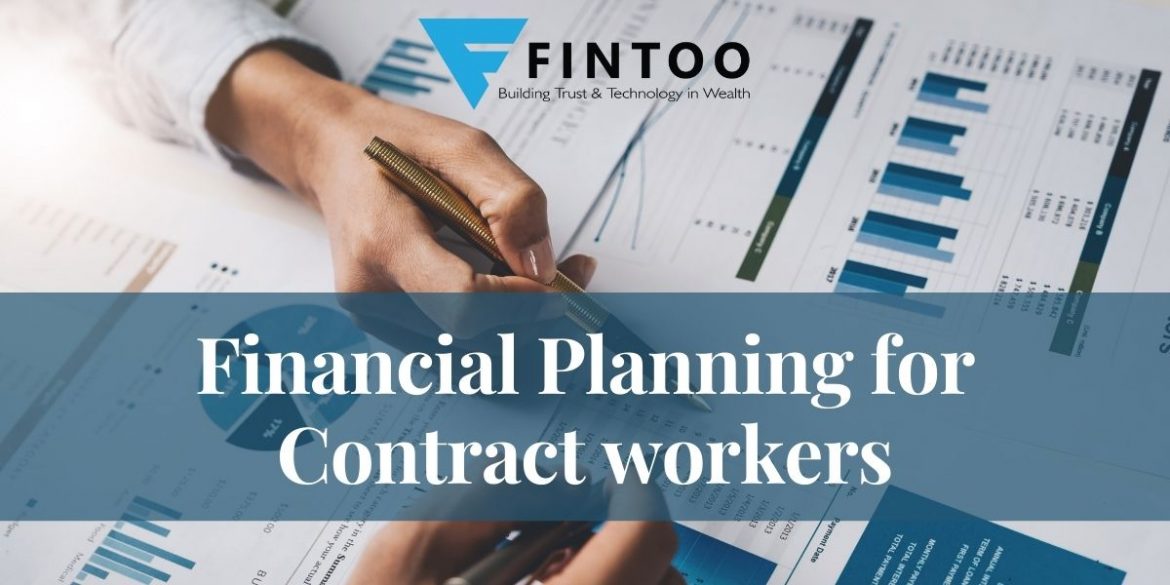 Financial planning is considered to be essential for those people having contract or commission jobs or their income being seasonal or unpredictable. Proper planning can help to ensure that the ends are met adequately throughout the year. At the same time, it also helps to reduce stress, especially during times, when there is consistent low cash flow.
Financial planning – An Essential Requirement For All
There are many people who are said to face irregular income and this is considered to be quite common. From contract workers to retail staff and even independent physicians and psychiatrists, it can be really tough to maintain a steady income throughout the year. There are few months when the sales will be high and a few months when sales will be low depending upon the nature of the business. So it is uncertain. 
The fabulous news is that income irregularity in itself is regarded to be predictable, in case, you fall into such a business bracket. Hence, you need to undertake proper and timely Financial planning for those times or months, when your business is low. It is also equally crucial to be realistic with regards to the fact that there can be an exceptional huge commission. Hence, a huge boost in the lifestyle is not to be warranted.
Some points to be considered in Financial planning to maintain cash flow and income

Plan for savings
Probably taking a casual approach towards savings might not work. The amount of money that you plan to save each month will entirely depend upon you. This way, you can make sure that you can live comfortably and pay all your bills without having to worry about anything when your income is low. As soon as this number is derived, you can start planning or simply transfer the amount automatically to a separate account or perform this task manually.
In case, you notice your income to significantly fluctuate every month, then saving a similar amount every month can become a real tough task. Hence, it becomes essential on your part to have a quarterly amount ready. It is suggested that this specific number is to be targeted over several months.
Also read: Financial Planning for Beginners
Know Your Patterns
The amount of money that you plan to make during the year and the expenses to be paid are to be known very clearly. In case, you are in a specific field or similar job for quite some time, then checking out the expenses and income of the previous years' can actually give you a clear idea of how to prepare yourself. A realistic approach is an absolute must when talking to your contacts and peers, especially if you are new to this industry. As soon as you have gained some wonderful sense about the overall annual income, then it is high time to calculate your overall expenses. 
This can be derived from the past created budget and can assist you to determine the right figures. Any big payments which you may perhaps have to meet during the tough times should be taken note of. For instance, if rent is to be paid on certain installment numbers or school tuition fees are to be paid, then you are to plan much ahead before the advent of these upcoming payments.
Not To Lean Much On Credit
Even though you may rely upon your credit cards for taking care of your immediate cash flow problems, it can be much easier to drag you into living much beyond your means. This will actually push down your credit card-related balances further and can be termed to be a much slippery slope. This will only lead towards starting the debt trap which is actually a vicious cycle. You may perhaps be expecting some big payment to be received perhaps within a month. But the amount will have to be used to pay off the credit card amount that you had taken. It is indeed a wonderful way to have the expenses navigated, especially if there is noticed low income.
Effective scheduling of payments
People who enjoy monthly and regular income will find making monthly payments to the best deal. In case, the work is found to be seasonal, then stress to schedule the monthly payments is to be reduced. To achieve this, it will be useful to plan the different payment schedules. Advance payments can also be sought for by deposits placed for specific services. For instance, the bank might allow you to pay up several car loan installments much ahead of its intended due dates. At the same time, your landlord will also not mind getting advance rent before the scheduled date.
Managing everything on time is a great way to manage your finances properly and avoid any kind of mistakes regarding the same. Scheduling your payments within due dates will also save you from penalties. Although you may face some burden on the finances, having some big payments scheduled can help you to be in a much better position.
Conclusion
So if your income is not regular and constant, some planning in terms of finance can prove to be useful and beneficial. As it is rightly said, even the tiny efforts count and make the picture larger, similarly even small steps taken for planning finance done from the right age can prove to give you a larger amount at maturity for you to enjoy the fruits later.
A financial planning platform where you can plan all your goals, cash flows, expenses management, etc., which provides you advisory on the go. Unbiased and with uttermost data security, create your Financial Planning without any cost on: http://bit.ly/Robo-Fintoo
To Invest and keep regular track of your portfolio download: Fintoo App Android http://bit.ly/2TPeIgX / Fintoo App iOS http://apple.co/2Nt75LP'
Disclaimer: The views shared in blogs are based on personal opinion and does not endorse the company's views. Investment is a subject matter of solicitation and one should consult a Financial Adviser before making any investment using the app. Making an investment using the app is the sole decision of the investor and the company or any of its communication cannot be held responsible for it.
Related Posts
Stay up-to-date with the latest information.