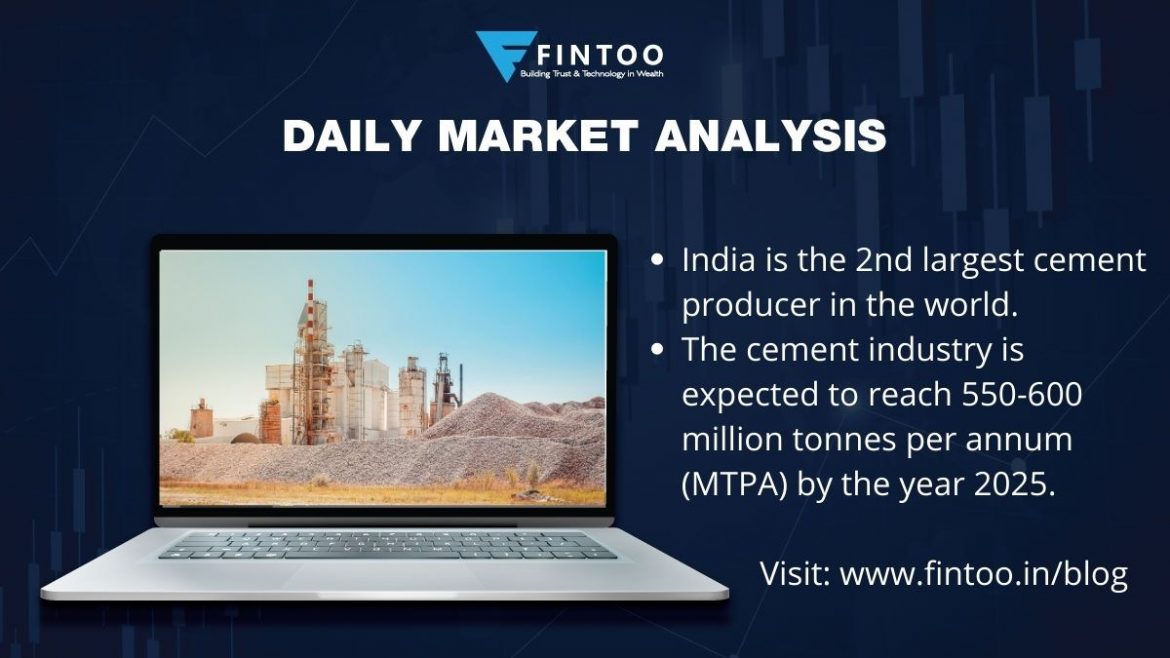 Cement Sector and opportunities in India
Sector overview
India is the 2nd largest cement producer in the world after China.
The production of cement was 502 Million tonnes in 2018 and expected to grow 550 tonnes by 2020. The demand of the cement industry is expected to reach 550-600 MT per annum (MTPA) by 2025 because of the expanding demand of different sectors, i.e., housing, commercial construction, and industrial construction.
A total of 210 large cement plants account for a combined installed capacity of 410 MT in India, whereas, 350 mini cement plants make up for the rest. Of the total 210 large cement plants in India, 77 are in the states of Andhra Pradesh, Rajasthan, and Tamil Nadu. The sale of cement in India stood at Rs 63,771 crore (US$ 9.05 billion) in FY20.
According to the data released by the Department for Promotion of Industry and Internal Trade (DPIIT), cement and gypsum products attracted Foreign Direct Investment (FDI) worth US$ 5.28 billion between April 2000 and March 2020.
Also watch our video on: https://www.fintoo.in/blog/types-of-health-insurance-covers/
Opportunities Available for the Cement sector
The eastern states of India are likely to be the newer and untapped markets for cement companies and could contribute to their bottom line in the future. In the next 10 years, India could become the main exporter of clinker and gray cement to the Middle East, Africa, and other developing nations of the world. Cement plants near the ports, for instance, the plants in Gujarat and Visakhapatnam, will have an added advantage for export and will logistically be well armed to face stiff competition from cement plants in the interior of the country. India's cement production capacity is expected to reach 550 MT by 2025.
Due to the increasing demand in various sectors such as housing, commercial construction and industrial construction, the cement sector is expected to reach 550-600 million tonnes per annum (MTPA) by the year 2025.
The Union Budget has allocated Rs.139 billion (US$ 1.93 billion) for Urban Rejuvenation Mission: AMRUT and Smart Cities Mission. The government's infrastructure push combined with housing for all, Smart Cities Mission, and Swachh Bharat Abhiyan is going to boost cement demand in India.
The Government of India extended an additional outlay of Rs. 18,000 crore (US$ 2.43 billion) for the PM Awaas Yojana – Urban over the already allocated Rs. 8,000 crore (US$ 1.08 billion); this is expected to be used for the development of ~30 lakh houses (ground support for 12 lakh houses and completion of 18 lakh houses) and will likely create an additional 78 lakh jobs and boost production and sale in the steel and cement sectors.
Challenges faced by cement Industries
The future of cement industries in India is looking positive but cement industries are facing a situation on Over capacity. Some challenges are indicated below:-
Lack of price determination due to interventions by the Competition Commission of India & the populist State Governments
Shortage of domestic coal & increasing cost of imported coal is also adding to the overall increase in production cost
The logistics cost for cement is high since a lot of the cement is still transported through road transport.
The current Railways capacity is not adequate enough for transportation
To Invest and keep regular track of your portfolio download Fintoo App Android http://bit.ly/2TPeIgX / Fintoo App iOS – http://apple.co/2Nt75LP
Related Posts
Stay up-to-date with the latest information.