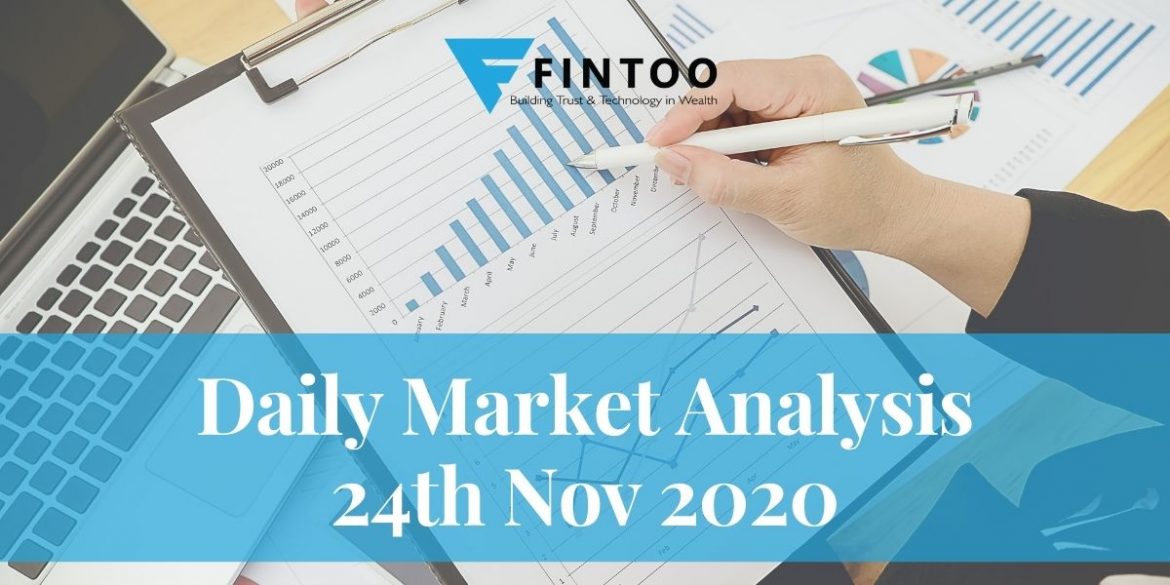 Gartner estimates that IT spending in India will grow 6% in 2021 to hit $81.9 billion
IT spending in India is projected to rise 6 percent to USD 81.9 billion in 2021 compared to this year on the back of growth across segments like enterprise software and IT services, research firm Gartner said on Monday. IT spending in 2020 is expected to total USD 79.3 billion, down 8.4 percent from 2019. The pandemic situation was a wake-up call for many organizations to relook and revive their IT strategies and increase their spending on IT in 2021.
Spending on enterprise software, IT services, and communication services is estimated to have continued to grow at 7 percent, 3.7 percent, and 4.9 percent, respectively, in 2020 over the previous year. India is accepting the IT sector in everyday lives with even rural areas we can see Hathway set up for television and wifi sets.
Serum Institute of India to focus on supplying COVID-19 vaccine to India first
The Serum Institute of India (SII), the world's largest manufacturer of vaccines by volume, will first focus on supplying AstraZeneca Plc's COVID-19 vaccine to Indians before distributing it to other countries, Chief Executive Adar Poonawalla said on Monday. The company remains in discussion with the Indian government about inking a purchase agreement for the vaccine.
He said the vaccine in the private market would be priced at ₹1,000 per dose, but that governments signing large supply deals would likely buy it at lower prices. Mr. Poonawalla said the company will be able to produce 400 million doses of AstraZeneca's vaccine by July 2021 and scale up further from there.
Allow large corporate houses to set up banks, says RBI panel
An internal committee of the Reserve Bank of India (RBI) proposed an overhaul of the licensing policy for private banks and suggested allowing large corporate and industrial houses to float banks in India after suitable amendments to the Banking Regulation Act, which should be aimed at preventing the concentration of risks and unabated lending among group companies.
Raghuram Rajan, a former RBI governor, and Viral Acharya, a former RBI deputy governor, said the proposal is a "bad idea". They questioned the timing of the proposal at a time when India is still trying to learn the lessons from failures like IL&FS & Yes Bank. If sound regulation and supervision were only a matter of legislation, India would not have an NPA problem," they said.
Also read: RBI Monetary Policy
Reliance Jio looks to refinance $1.5 billion overseas debt
Reliance Jio Infocomm Ltd, the telecom arm of billionaire Mukesh Ambani's Reliance Industries Ltd, is looking to refinance as much as $1.5 billion of debt from overseas lenders, according to two people directly aware of the company's plans.
"There are two bank facilities of $1 billion and $500 million each with tenors of 5.5 and 7 years, respectively," said one of the two people cited above, requesting anonymity. "The company is in the midst of investor roadshows which are being held in Tokyo, Taiwan, and Singapore currently."
Reliance Jio Infocomm is in the midst of successfully refinancing $1.5 billion of syndicated commercial loans taken from a group of international lenders at a cost lower than the existing loans whilst also achieving extension of maturities of the said original loans.
Google in talks with ShareChat as latter scouts for $150-200 million
Google is in talks with ShareChat for investing in the Bengaluru-based social media firm, two people familiar with the matter told ET. ShareChat is looking to raise $150-200 million and is holding discussions with investors and technology companies, as it prepares to battle it out with over a dozen rivals to fill the gap left by banned Chinese apps, including TikTok and Helo.
JPMorgan is advising the company in raising funds. Google is not the only firm that has held discussions with ShareChat, which counts the microblogging platform Twitter as one of its investors. Business newspaper Mint reported Microsoft had also held discussions with Sharechat. It is also in discussions with existing investors, including SAIF Partners and Lightspeed Venture Partners.
Govt likely to ease fund-raising norms for Investment Trusts soon
The government is likely to relax several norms that will make fund-raising easier for Real Estate Investment Trusts (REITs) and Infrastructure Investment Trust (InvITs). One of the major proposals is to reduce the holding period for long-term capital gains tax from 36 months to 12 months for REITs and InvITs.
This may require amendments to the Income Tax Act, and there is a strong possibility that it could be announced in the upcoming Union Budget, due to be presented in two months. Apart from reducing the holding period for long-term capital gains, the government is pushing for allowing banks to lend to real estate investment trusts.
Several rounds of discussion were held between the ministry of finance and RBI on this issue. Allowing foreign portfolio investors (FPIs) to invest in debt securities of InvITs and REITs is also under consideration. The ministry of finance and capital markets regulator SEBI has agreed to the proposals, and now the RBI to take a final call, the sources added.
FPIs stay bullish on Indian equities; pump $6.3 billion in Q2
Overseas investors have pumped in USD 6.3 billion in Indian equity markets in three months ended September on attractive valuations, opening-up of the economy, and resumption in business activities.
This comes following a net inflow of USD 3.9 billion in the June quarter and a net withdrawal of USD 6.38 billion in the March quarter. As of the three months ended September, the value of FPI investments in Indian equities stood at USD 450 billion, which is considerably higher than the USD 344 billion recorded in the previous quarter, a spike of almost 31 percent.
A financial planning platform where you can plan all your goals, cash flows, expenses management, etc., which provides you advisory on the go. Unbiased and with uttermost data security, create your Financial Planning without any cost on: http://bit.ly/Robo-Fintoo
To Invest and keep regular track of your portfolio download: Fintoo App Android http://bit.ly/2TPeIgX / Fintoo App iOS http://apple.co/2Nt75LP'
Disclaimer: The views shared in blogs are based on personal opinion and does not endorse the company's views. Investment is a subject matter of solicitation and one should consult a Financial Adviser before making any investment using the app. Making an investment using the app is the sole decision of the investor and the company or any of its communication cannot be held responsible for it.