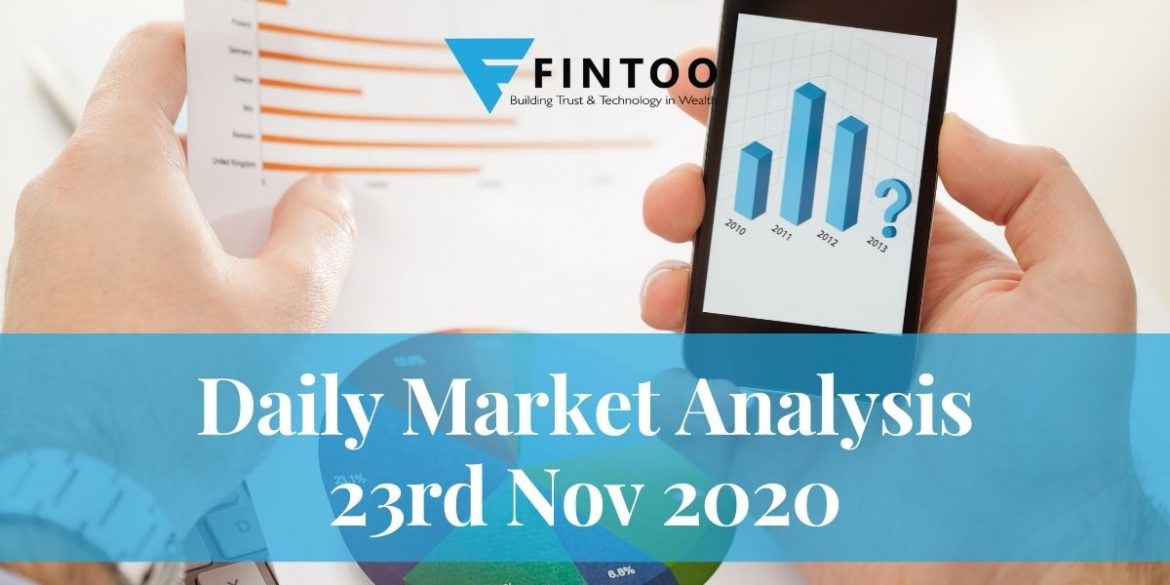 RBI panel's proposal to allow large companies and shadow lenders into banking services
According to the latest recommendations of an internal working group of RBI released on 20th November 2020, non-bank lenders with asset sizes of more than Rs. 50,000 crore should be allowed to convert into banks, provided they have completed 10 years of operation. With the latest development on the Banking & Finance sector of the country, large non-bank lenders stand to gain the most from the Reserve Bank of India (RBI) panel's proposal to allow large companies and shadow lenders into banking services.
The implication of this development would be the widening availability of banking services with the entry of large companies, provided the proposal gets accepted. While it would allow RBI to increase regulatory oversight over some of the large shadow lenders, particularly after the collapse of the likes of IL&FS and DHFL, a failure in a systemically important lender may trigger another crisis in India's banking system.
While another point of consideration is, regulation alone may not prevent a collapse in the lending business as currently observed in the case of Laxmi Vilas Bank which has been a highly regulated entity. The other alternative with RBI could be to bring systemically important NBFCs on par with banks in terms of regulations with an intent of bringing large NBFCs under stricter regulation while allowing them to access deposits and other benefits enjoyed by banks.
Finance Commission likely to recommend doubling of public health expenditure by FY24
In the backdrop of the COVID-19 pandemic, the Fifteenth Finance Commission has likely recommended that India's combined public health expenditure be increased to 2.5% of the GDP by 2023-24, which is nearly double of 1.26% of GDP, in health outlay by central and state governments in 2019-20, as per an assessment by Niti Aayog.
The Fifteenth Finance Commission (15th FC), in its report for 2021-22 to 2024-25, has also likely recommended that governments should move to a fiscal deficit target range rather than a fixed number, focus on the creation of a separate central cadre for doctors and medical professionals, to combat the issue of shortage of essential personnel.
The 15th FC chairman, NK Singh, has mentioned the need to increase health spending substantially. The government is constitutionally required to accept the Finance Commission's recommendations on devolution of the divisible tax pool among centers and states. On other likely recommendations, including spending on healthcare, the center can take a call whether to accept or not.
Also read: Quick tips for financial planning in 2021
Vodafone Idea receiving proposal for $2 billion line of credit
The telecom operator has got an initial proposal for up to $2 billion or Rs. 15,000 crore line of credit from a consortium led by US investment firm Oak Hill Advisors whereas Sixth Street, Twin Point Capital, and Varde Partners are among other global investors in the consortium that have given a non-binding term sheet to Vodafone Idea (Vi).
The proposed funding model will likely be a blend of bonds and warrants that will give the consortium members an option to convert part of the loan to shares of the company at a later stage. The currently loss-making telco is in need of the funds urgently to bolster its 4G network, arrest a steady loss of customers to rivals and pay arrears to the government.
As per the reports, negotiations are on to finalize the terms, and the consortium is likely to submit a binding term sheet only by the end of December this year after both sides agree on the agreements. This deal, on getting through could bring much-needed relief for the company.
CCI approves RIL-Future's retail business deal
The Competition Commission of India (CCI) has Reliance Industries Limited bid to acquire the retail, wholesale, logistics, and warehousing businesses of the Future Group, which has been in talks for a while now. This will prove to be a major setback for Reliance's competitor, Amazon, which had written to the CCI and SEBI earlier to alert them about the arbitration order, urging them not to approve the deal.
The acquisition was completed for Rs. 24,713 crores to increase Reliance's ever-expanding retail business. Reliance retail will now have access to close to 1,800 stores across Future Group's Big Bazaar, FBB, Easyday, Central, Foodhall formats, which are spread in over 420 cities in India.
The latest development on the Vaccines providing hopes of steady recovery
The UK, after Australia, has made a deal with AstraZeneca and ordered up to 100 million doses of the Oxford University vaccine – AZD, 1222 to fight coronavirus. Apart from this vaccine, the UK is also expected to approve the Pfizer/ BioNtech vaccine by the end of the week and might order up to 30 million doses if approved.
Moderna Inc, a clinical-stage biotechnology company pioneering messenger RNA therapeutics and vaccines to create a new generation of transformative medicines for patients, says that it will probably charge governments between $25 and $37 per dose of its Covid-19 vaccine candidate, depending on the amount ordered.
The news coming in on the vaccination front has been providing much-needed optimism for combating the battle against the pandemic and sending out strong signals of steady recovery.
A financial planning platform where you can plan all your goals, cash flows, expenses management, etc., which provides you advisory on the go. Unbiased and with uttermost data security, create your Financial Planning without any cost on: http://bit.ly/Robo-Fintoo
To Invest and keep regular track of your portfolio download: Fintoo App Android http://bit.ly/2TPeIgX / Fintoo App iOS http://apple.co/2Nt75LP'
Disclaimer: The views shared in blogs are based on personal opinion and does not endorse the company's views. Investment is a subject matter of solicitation and one should consult a Financial Adviser before making any investment using the app. Making an investment using the app is the sole decision of the investor and the company or any of its communication cannot be held responsible for it.