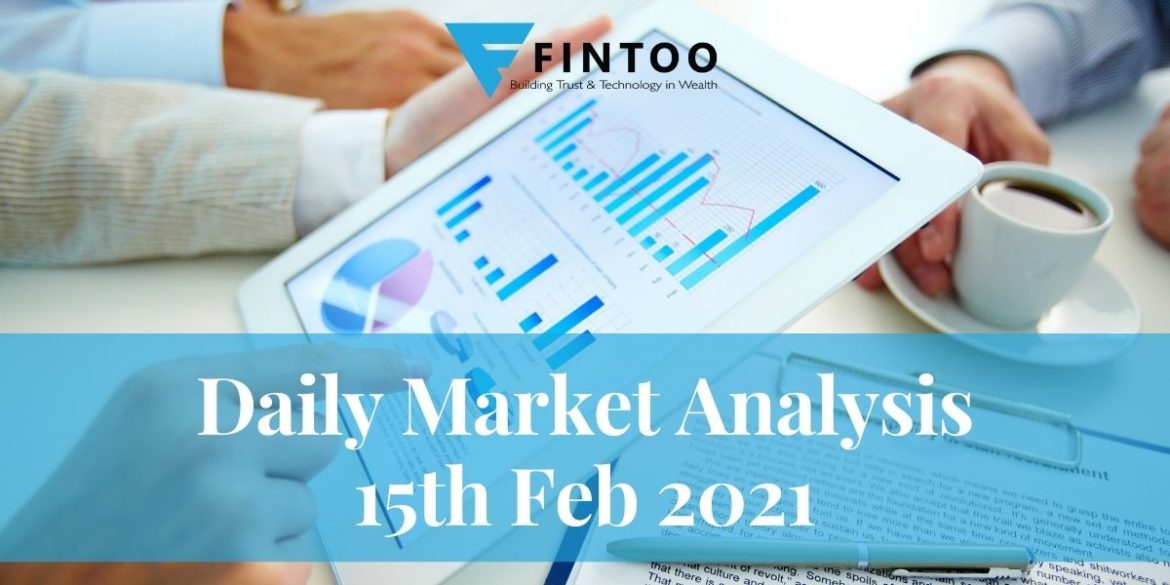 1. Rise in Petrol and Diesel Prices
The petrol price in Mumbai was Rs. 95 per Litre on Saturday and it has increased by 30 Paisa. Diesel price also increased by 36 paise from the Saturday rates. There is a price difference between Petrol and diesel prices from state to state due to tax and duties.
Central And state tax makes up 61% of retail selling price and 56% of diesel prices. The international market price per barrel is 61 USD.
The demand for Crude oil is rising Due to the unlocking of the economy globally, increase in demand, and global supply. As we see rising demand for crude oil, we can see the shift to renewable energy. It will also impact the demand on the automobile industries as well.
There is a fair chance of increasing the price of crude oil.
2. Franklin India Debt Mutual Fund
Franklin India had declared to shut 6 funds with AUM of Rs.25k cr on 23 April 2020 due to liquidity and redemption Pressure. Franklin AMC had received near 13k from the maturity of bonds till January 2021. This will help to pay back to its investor and still some bonds are in the process of maturity.
The schemes — Franklin India Low Duration Fund, Franklin India Dynamic Accrual Fund, Franklin India Credit Risk Fund, Franklin India Short Term Income Plan, Franklin India Ultra Short Bond Fund, and Franklin India Income Opportunities Fund.
3. Govt is planning to infuse Rs. 3000cr into PSU general Health Insurance companies
The targeted health insurance companies are Nation Health Insurance, United Health Insurance, and oriental Health Insurance. The purpose of providing this fund is to improve their financial and solvency position, meet the insurance needs of the economy, absorb changes and enhance the capacity to raise resources and improve risk management.
The cabinet had also decided to increase the authorized share capital of National Insurance Company Ltd. to Rs 7,500 crore and that of United India Insurance Company Ltd. and Oriental Insurance Company Ltd. to Rs 5,000 crore each to give effect to the capital infusion decision.
This Decisions will be taken on March 8 in parliament, after that execution will start.
These steps will help to create confidence among the investor towards PSU sector and help to improve overall health Industries.
Also read: What is an IPO? | How to choose in which IPO to Invest?
4. RailTel IPO
RailTel Corporation a "Mini Ratna (Category-I)" PSU is one of the largest neutral telecom infrastructure providers in the country owning a Pan-India optic fiber network on exclusive Right of Way (ROW) along Railway track.
Facts about the company
Largest neutral telecom infrastructure providers
Wide Range of services
Optic fiber network covering 59,098 route Kms and 5,929 railway stations in India
Has an exclusive right of way along 67,415 Kms connecting 7,321 railway stations
Has 305,746 retail customers and 5,023 Access network providers (ANPs) to deliver the last mile connectivity
RailTel is providing good opportunities for investment and it has high potential to grow as infra grows.
A financial planning platform where you can plan all your goals, cash flows, expenses management, etc., which provides you advisory on the go. Unbiased and with uttermost data security, create your Financial Planning without any cost on: http://bit.ly/Robo-Fintoo
To Invest and keep regular track of your portfolio download: Fintoo App Android http://bit.ly/2TPeIgX / Fintoo App iOS http://apple.co/2Nt75LP'
Disclaimer: The views shared in blogs are based on personal opinion and does not endorse the company's views. Investment is a subject matter of solicitation and one should consult a Financial Adviser before making any investment using the app. Making an investment using the app is the sole decision of the investor and the company or any of its communication cannot be held responsible for it.
Related Posts
Stay up-to-date with the latest information.