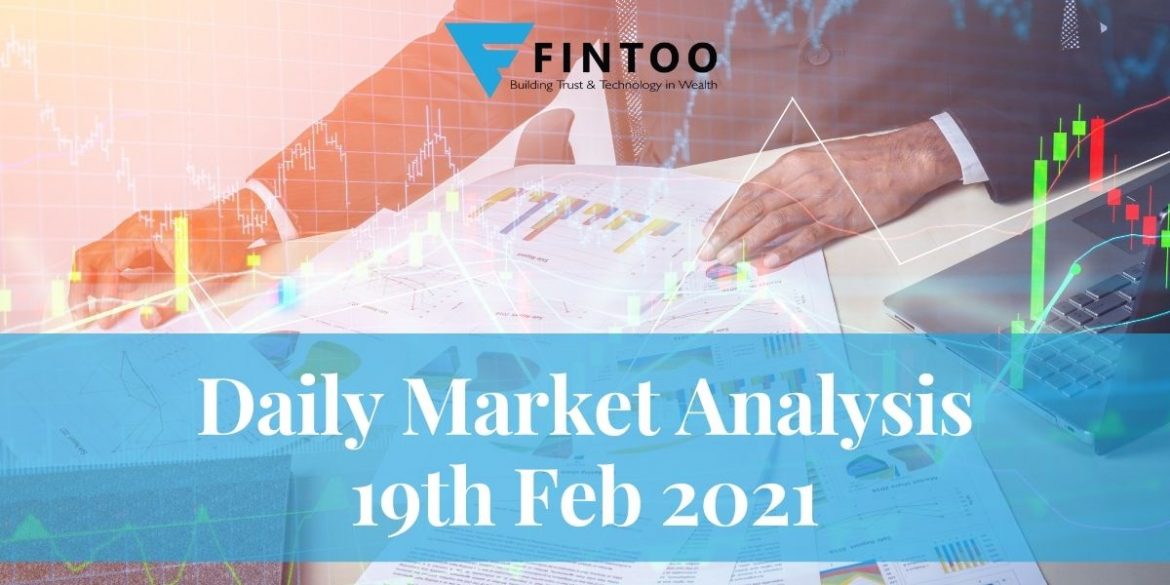 RailTel IPO grey market premium plunges
RailTel Corporation of India's Rs 820 crore initial public offer (IPO), which has been seeing strong retail participation at bids totaling 11 times the issue size so far, closes for subscription on Thursday. Till the end of Day 2 of the IPO, the issue was subscribed 6.55 times with the retail quota getting bids for 10.55 times the limit. The qualified institutional buyers' quota was subscribed 2.97 times and the non-institutional investor category 2.63 times the limit. The portion reserved for employees was subscribed 1.85 times. The grey market premium still suggests a 13-15 percent upside over the upper limit of the IPO price band.
SIPs back in limelight even as MF outflow continues
With the equity market scaling record highs, new SIP account registration has risen to a record of 16.4 lakh in January 2021, the data from the Association of the mutual fund of India (AMFI) show. This is the second month in a row when SIP registrations hit a record level. The previous peak was in January 2018 at 12.9 lakh accounts. The two-month rolling average of new SIP registration reached 30.7 lakh accounts compared with an average of 18 lakh in the past four and half years.
What's in Joe Biden's sweeping immigration bill being rolled out in Congress?
An eight-year path to citizenship would be provided for millions of people who were living in the United States unlawfully on Jan 1, 2021. They would receive a permanent residency card, commonly referred to as a "green card," after five years if they pass certain requirements including background checks and could then apply for citizenship after three years. President Joe Biden's proposed legislative overhaul of the U.S. immigration system, due to be formally introduced in Congress on Thursday, would be the largest in decades, but it faces steep odds.
Also read: Unheard Facts of Budget 2021
Vodafone Idea lost 2.7 million users in October
Vodafone Idea Ltd slipped further behind its main rivals in terms of subscriber base as it net lost 2.7 million mobile subscribers in October. Data from the Telecom Regulatory Authority of India showed. In contrast, its rivals Reliance Jio Infocomm Ltd and Bharti Airtel Ltd saw an increase in their subscriber base by 2.2 million and 3.7 million respectively, which helped them further consolidate their position as the largest and second-largest operators in the country. Reliance Jio had 406 million subscribers as of October end, while Bharti Airtel had 330 million. Vodafone Idea, which was once the largest operator in India, slipped further behind its rivals at 293 million.
Should depositors worry about co-operative banks?
It is a financial entity engaged in the business of collecting deposits and lending – like any other commercial bank. But they function on the principle of cooperation and sharing profits with members. They offer services essentially to members who are shareholders of the bank. A co-operative bank also offers many high-tech products and services like any commercial bank. But their business jurisdiction in most cases is localized.
Petrol prices all time high
Petrol and Diesel prices have been on the rise once again. The price of a litre of Petrol breached the Rs.100 mark yesterday in Rajasthan. Elsewhere in the country, it's the same story, albeit not as drastic and it's upsetting a lot of people. Including the Prime Minister, who recently lamented about India's dependency on foreign oil. India is most certainly dependent on foreign oil. Back in 2015, the government had outlined plans to reduce India's import dependency  –  from 77% in 2013–2014 to 67% by 2022. Because the central government saw an opportunity to make some money here. After all, tax collections were abysmal. They were already borrowing too much. And they were desperately looking to fund their expenditure through any means necessary. So the central government increased excise by a record ₹10 per litre on petrol and ₹13 per litre on diesel, planning to raise a ₹1.6 lakh crores. States meanwhile got in on the act as well. They bumped up taxes in tandem and together these extra charges alone make up 55–60% of the final retail price today.
A financial planning platform where you can plan all your goals, cash flows, expenses management, etc., which provides you advisory on the go. Unbiased and with uttermost data security, create your Financial Planning without any cost on: http://bit.ly/Robo-Fintoo
To Invest and keep regular track of your portfolio download: Fintoo App Android http://bit.ly/2TPeIgX / Fintoo App iOS http://apple.co/2Nt75LP'
Disclaimer: The views shared in blogs are based on personal opinion and does not endorse the company's views. Investment is a subject matter of solicitation and one should consult a Financial Adviser before making any investment using the app. Making an investment using the app is the sole decision of the investor and the company or any of its communication cannot be held responsible for it.
Related Posts
Stay up-to-date with the latest information.