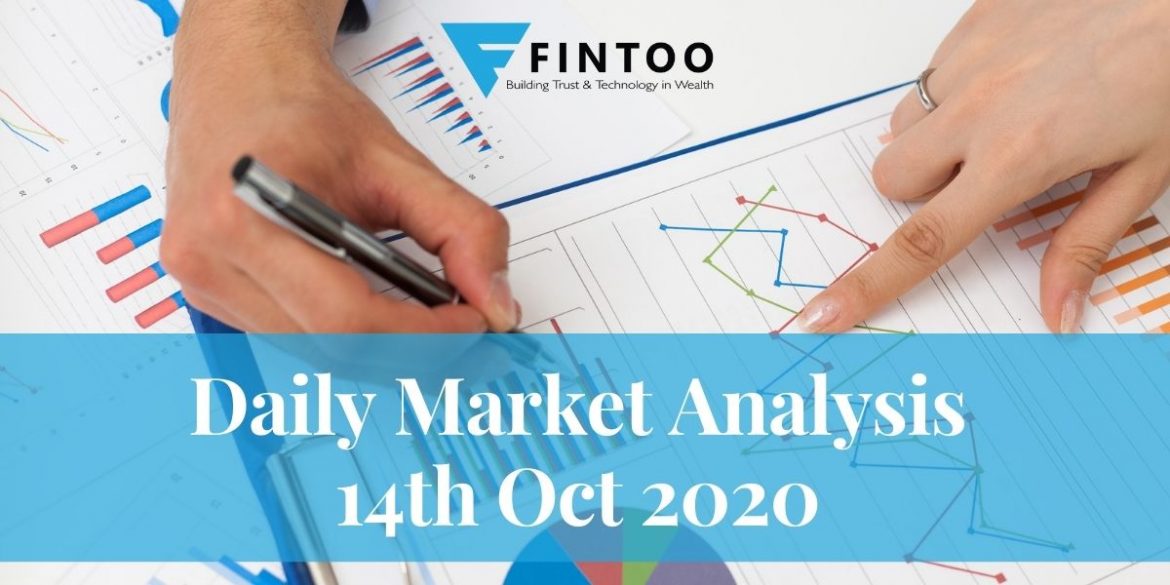 WIPRO reported a dollar revenue growth of 3.75 at $ 1,992.4 million against $ 1,921.6 million QoQ. Management expects dollar revenue growth at 1.5-3.5% inQ3. The company announced a buyback of shares worth Rs. 9,500 Crs at Rs. 400 per share.
Future outlook: The company said that it has signed a definitive agreement to acquire Eximius Design, a leading engineering services company with strong expertise in semiconductor, software, and systems design.
Bajaj Finserv applies for a mutual fund license. Bajaj Finance's wide branch network and spread into smaller cities can help MF business. The entry of Bajaj Finserv is likely to add to the competitive intensity of the MF industry, which already has 40 fund houses where 57.85 percent of investor assets is controlled by the top five fund houses, a new entrant such as Bajaj Finserv can gradually gain a solid footing given its wide distribution reach.
Similar news in the field: NJ India Invest and Samco Securities had received in-principle approval from the market regulator for starting the MF business. Applications from Zerodha Broking and Frontline Capital Services are still being reviewed by SEBI.
Failed delisting by Vedanta. A large number of unconfirmed bids and some technical glitches in the tender process are likely to have contributed to the failure. For successful delisting of the shares, 134.12 crore shares needed to have been validly tendered for the promoter shareholding to cross the 90% shareholding threshold as per regulations.
Also read: Important points to consider while writing a Will
OPEC cuts 2021 oil demand forecast again as coronavirus cases rise. A further weakening of demand could threaten plans by OPEC and allies to taper in 2021 the record oil output cuts they made this year. Demand will rise by 6.54 million barrels per day (BPD) next year to 96.84 million BPD, the Organization of the Petroleum Exporting Countries said in a monthly report. Due to the sluggish demand oil prices continue to go in a backward direction.
According to the IMF report, India is about to slip below Bangladesh in per capita gross domestic product in 2020 as a result of lockdown impact. The IMF sees India's per capita GDP (in dollar terms, at current prices) falling to $1,877 in 2020, a decline of 10.3 percent. For Bangladesh, the corresponding figure is seen growing to $1,888, a rise of 4 percent. This growth can be attributed due to cheap labour for manufacturing purposes and rapidly rising exports.
Reliance Industries Ltd (RIL) is eyeing the smart electricity meter market and plans to leverage its Jio business to offer meter data collection, communication cards, telecom and cloud hosting services to electricity distribution companies (discoms). This aims to replace 250 million conventional meters to help raise annual revenues of debt-laden discoms to ₹1.38 trillion.
India plans to change all electricity meters to prepaid smart meters by 2022. The plan comes at a time when the government is trying to step up its efforts to supply 24×7 power to all. The government believes that the plan will increase distribution substation capacity by 38% by 2022.
US stock futures are mixed following strong finishes for the Dow, S&P 500 and Nasdaq Composite on Monday. Markets in Europe fell in early trading after a key reading of economic sentiment in Germany declined sharply. Stocks in Asia mostly rose.
FII net bought shares worth Rs. 832.14 Crores, whereas DII net sold shares worth Rs. 1,674.46 Crores in the Indian equity market on October 13, as per provisional data available on NSE.
A financial planning platform where you can plan all your goals, cash flows, expenses management, etc., which provides you advisory on the go. Unbiased and with uttermost data security, create your Financial Planning without any cost on: http://bit.ly/Robo-Fintoo
To Invest and keep regular track of your portfolio download: Fintoo App Android http://bit.ly/2TPeIgX / Fintoo App iOS http://apple.co/2Nt75LP'
Disclaimer: The views shared in blogs are based on personal opinion and does not endorse the company's views. Investment is a subject matter of solicitation and one should consult a Financial Adviser before making any investment using the app. Making an investment using the app is the sole decision of the investor and the company or any of its communication cannot be held responsible for it.
Related Posts
Stay up-to-date with the latest information.