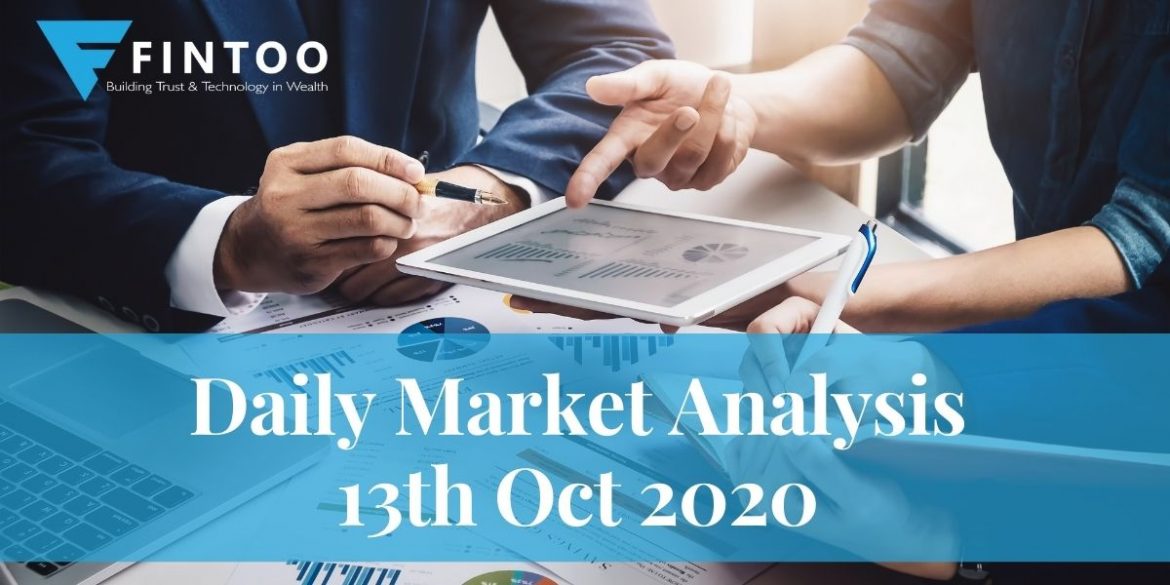 To make home loans cheaper, the Reserve Bank of India said that it will rationalise the risk weights and link them to Loan-to-Value (LTV) ratios for new housing loans sanctioned up to March 31, 2022. What it means is that banks are given a leeway while giving out larger housing loans. With reduced risk weights for loans above ₹75 lakh, the cost of lending to this customer segment will come down for the lenders as they will have to set aside a lower amount of capital for such loans. Hence, lenders are likely to pass on the benefit to this customer segment by reducing the lending rates for loans above ₹75 lakh. Implementation of this system will boost the housing loans lending in the short run, but can pose problems in the long run by increasing the NPAs since the loans will be distributed rapidly.
The J&J Phase 3 trial had started recruiting participants in late September, with a goal of enrolling up to 60,000 volunteers across more than 200 sites in the US and around the world. They have temporarily paused further dosing in all their Covid-19 vaccine candidate clinical trials, including the Phase 3 ENSEMBLE trial, due to an unexplained illness in a study participant,
US stock market giants Amazon and Apple saw a rally at the start of this week. One of the reasons was expectations of a coronavirus relief package. Amazon rallied over 6% ahead of its annual Prime Day shopping event on 13th and 14th October. Apple Inc jumped nearly 7% ahead of an event on Tuesday, when it is expected to unveil its newest iPhones.
India's September retail spending rose 12% from August with revival strongest in rural areas, according to data collated by CMS Info Systems, which handles cash movement and ATMs across the country. The biggest increase was seen in spending related to ecommerce, fast-moving consumer goods (FMCG), consumer durables, insurance, utility payments, healthcare, logistics and transportation, which surpassed January levels. The pre covid levels in January were around Rs. 18,000 cr and September levels were Rs. 11,000 cr.
Also read: Financial Goals: What is financial planning and its importance
Shares and overseas bonds of Vedanta took a beating on Monday as the company's failed attempt to delist added to investors' existing concerns over the higher debt of its parent entities and the corporate governance issues. The stock plunged 20.6 per cent to Rs 96.95 and yields on the company's overseas bonds maturing in 2021 surged as much as 1,797 basis points. Market experts have shown a negative outlook on Vedanta.
Domestic tractor sales between January and September have surpassed the sales of the corresponding period in 2019, becoming the first segment to achieve the feat this year. Record improvement in agricultural harvest, government's rural development schemes, higher Minimum Support Price (MSP) and record water levels in reservoirs have resulted in a 5 percent increase in domestic tractor sales till September, as per data shared by the Tractor Manufacturers Association (TMA).
Amazon and Flipkart, the biggest online retailers in the country, are expected to collectively spend an estimated more than ₹200 crore on advertising and performance-based marketing campaigns to promote these sales. Flipkart sale goes live one day before Amazon and both are expecting heavy sales of non-essentials which showed lackluster sales figures in the lockdown days.
Sales of homes in the top seven cities declined 42.50 per cent Data shows that around 87,460 units were sold across the top seven cities in 2020 till September 30 against 2.02 lakh units sold a year ago. The second quarter was lacklustre given the lockdowns and overall pressures on the economy. What is remarkable is how the third quarter stacked up, clearly indicating that buyer sentiment was in place and merely held at bay by uncertainty. Based on these results, there is now every reason to look at the coming festive season with confidence. Homebuyers are back on the market.
Delhi's Lutyens zone, the meticulously-maintained 28 sq km area that houses around 600 plush privately-owned residences and 3,000 bungalows for India's political and administrative elite took a big hit as the property rates reduced by around 10%-15%. Some even expected to reduce by 20%-50%. The prices for the bungalows went from Rs. 12 lakh/sq feet to Rs. 10 lakh/sq feet.
Reliance Jio has become the first mobile service provider to cross 40 crore customers mark in India with net addition of over 35 lakh subscribers in July. whereas in the same month, Airtel gained 32.6 lakh subscribers and Vi lost 37.3 lakh subscribers. Top five service providers constituted 98.91 percent market share of the total broadband subscribers at the end of July
A financial planning platform where you can plan all your goals, cash flows, expenses management, etc., which provides you advisory on the go. Unbiased and with uttermost data security, create your Financial Planning without any cost on: http://bit.ly/Robo-Fintoo
To Invest and keep regular track of your portfolio download: Fintoo App Android http://bit.ly/2TPeIgX / Fintoo App iOS http://apple.co/2Nt75LP'
Disclaimer: The views shared in blogs are based on personal opinion and does not endorse the company's views. Investment is a subject matter of solicitation and one should consult a Financial Adviser before making any investment using the app. Making an investment using the app is the sole decision of the investor and the company or any of its communication cannot be held responsible for it.
Related Posts
Stay up-to-date with the latest information.