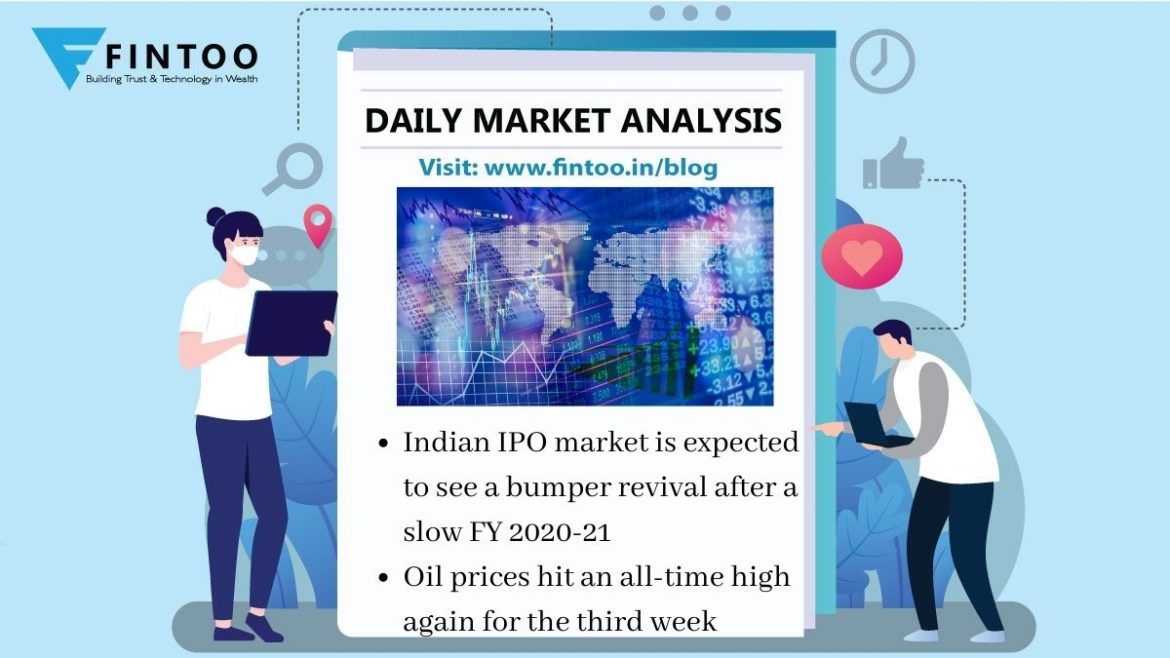 The infrastructure push in the country has been gaining momentum steadily. Last week Reliance Infra raised up to Rs.550 crore by preferential allotment of shares to reduce debt and fund future growth. Adani group has incorporated a new wholly-owned subsidiary Adani Cement Industries increasing the competitiveness in the booming cement sector which is expected to do well in the coming years. India's robust domestic demand is one of the major reasons for the bullishness in the cement sector. ICICI raised Rs.3,001 crore via infrastructure bonds which is another reflection of the expectations of infra development in the country.
Adani Group stocks pummeled between 5%-20% as reports pertaining to the NSDL freeze on 3 FPI accounts surfaced. This freeze makes it impossible for the three FPI accounts – Abula Investment Fund, Cresta Fund and APMS Investment. Together, they own over Rs.43,500 crore worth of shares in four of the Adani group companies. The promoter group holds a majority stake in Adani Transmission (74.92%), Adani Enterprises (74.92%), Adani Total Gas (74.80%), and Adani Green (56.29%). The NSDL freeze is reportedly due to an "Inadequate beneficial ownership document" under the Prevention of Money Laundering Act (PMLA). There is a need to remain cautious as the impact of this freeze could have a long-term bearing on the future of the Adani group and its corporate governance standards.
The Indian IPO market is expected to see a bumper revival after a slow FY 2020-21. The bullish market has set up a great platform for the IPO season. Over a dozen financial services companies have filed draft papers for IPO issues worth close to Rs.55,000 crores. The major chunk of this issue will come from the record-breaking Paytm IPO which plans to raise upwards of Rs.22,000 crore from the issue. This week alone will see 4 companies launching their IPOs worth Rs.9,123 crore collectively. Shyam Metalics and Sona BLW Precision Forgings will launch on Monday while Krishna Institute of Medical Sciences and Dodla Dairy will open for public subscription on Wednesday. Meanwhile, LIC is looking to raise up to Rs.25,000 crores from anchor investors in the IPO issue.
Also read: New Income Tax Portal For e-Filing 2.0 | Portal Features & Benefits (fintoo.in)
Auto companies cut down on costs to increase the spending in R&D towards Electric Vehicles (EVs) by around 6.5%. Mahindra and Mahindra are expected to spend Rs,3.000 crores as Capex towards EVs in the next three years. Tata Motors will look to spend the same amount this year focused on EVs. Tech companies including Tata Elxsi and Capgemini have been bagging new projects to support this R&D initiative by the Automakers. Infrastructure development still remains one of the major laggards in this segment. India is expected to see major growth over the next five years in the EV segment.
Axis Bank is planning to increase its stake from 13% to 20% in max life insurance company over the next 12 to 18 months. According to the deal, there will be no change in the brand but Axis bank will become the joint venture partner stated in the tagline. Max life renewal premium has been on the growth and so is the product line with 14 new product launches and variants over the last year. Max life also recorded a 22% rise in their total new business premium to Rs.6,826 crores.
Oil prices hit an all-time high again for the third week. The outlook for demand has improved drastically. Brent crude was up 0.2% rising by almost 1.1% in the last week. US west texas intermediate was also up by 0.2% rising by 1.9% in the last week. Goldman Sachs expects the Brent crude prices to touch $80 per barrel with the increase in worldwide economic activity. OPEC+ has kept the supply under control since the demand was wiped out in 2020. There needs to be a supply revival from OPEC+ to meet the rising demands to help keep the oil prices under check.
A financial planning platform where you can plan all your goals, cash flows, expenses management, etc., which provides you advisory on the go. Unbiased and with uttermost data security, create your Financial Planning without any cost on: http://bit.ly/Robo-Fintoo
To Invest and keep regular track of your portfolio download: Fintoo App Android http://bit.ly/2TPeIgX / Fintoo App iOS http://apple.co/2Nt75LP
Related Posts
Stay up-to-date with the latest information.