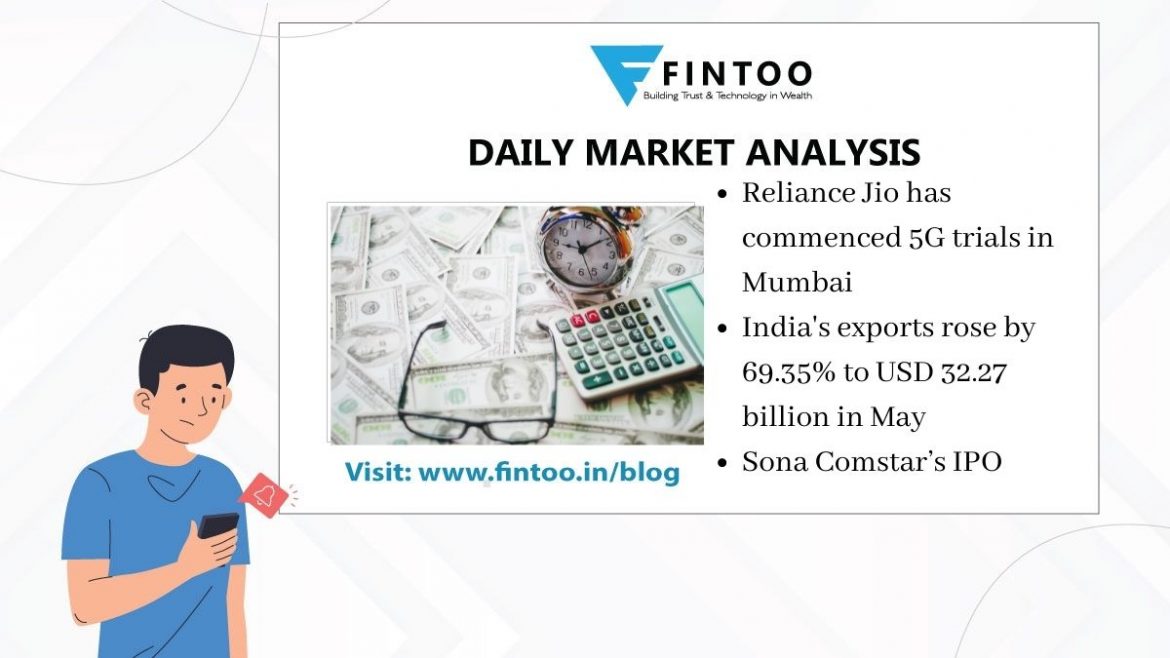 Sona Comstar's ₹5,550 crore IPO subscribed 27% on day 2. At a price band of ₹285-291, the IPO of the company is roughly valued at 76 times one-year forward earnings, making it one of the most expensive issues to hit the primary market in recent times. Analysts said Sona BLW is a play on the electric vehicle theme. They said while the IPO valuation appears rich but the auto component maker is a consistent performer. They are bullish on the counter. 
Ruchi Soya said that it has acquired the biscuits business from Patanjali for ₹60 crores and under the agreement, it is required to pay the balance 75 percent of the consideration for acquiring the business to its promoters within three months from the sale that took place in May. Ruchi Soya is aiming to raise ₹4,300 crores from a follow-on public offer. The company plans to use ₹2,663 crores for repayment of the company's borrowings and ₹593.4 crores for working capital. The remainder of the proceeds will be used by the company for general corporate purposes.
India's exports rose by 69.35% to USD 32.27 billion in May, driven by healthy growth in sectors such as engineering, petroleum products, and gems and jewellery, even as the trade deficit widened to USD 6.28 billion, the lowest in 8 months. Imports in May were up 73.64% year-on-year to $38.55 billion. Exports to USA, UAE & Singapore recorded the highest jumps. Exports of engineering, petroleum & gems & jewelry were worth $8.64 billion, $5.33 billion & $2.96 billion respectively.
Also read: How to Save Income Tax? Tax Saving Guide. – Fintoo Blog
The Pension Fund Regulatory and Development Authority (PFRDA) also increased the maximum age of entry into the National Pension System (NPS) from 65 to 70. The exit age limit has also been extended to 75 years. The regulator has allowed subscribers to withdraw the entire accumulated pension wealth without purchasing an annuity if the pension corpus is less than ₹5 lakh. Currently, NPS subscribers having a corpus of over ₹2 lakh at the time of retirement or attaining the age of 60 years need to buy an annuity, offered by insurance companies, on a mandatory basis. 
Tata Motors Limited announced on Monday that it will raise ₹500 crores by offering 5,000 Non Convertible Debentures (NCDs). The face value of the security is ₹10 lakh each. The date of redemption for these NCDs is May 29, 2026, with the period of maturity being 1,808 days. The interest will be payable annually and on redemption. These will be offered on a private placement basis and are rated, listed, unsecured and redeemable. 
Reliance Jio has commenced 5G trials in Mumbai as it races with rival Bharti Airtel to introduce mobile technology in India. While Jio's trials in Mumbai are being carried out using indigenously developed technology, the company has tied up with multinational vendors, including Ericsson, Nokia, and Samsung for trials in Delhi, Pune, and Gujarat. 
The annual retail inflation rate rose 6.30% year-on-year in May, up from 4.29% in April and sharply above analysts' estimate of 5.30%. The wholesale price inflation rate rose 12.94%, its highest in at least two decades. India's economy grew 1.6% in the March quarter compared with the same period a year earlier, but that was before a massive second wave of infections hit the country which prompted fairly stringent lockdowns across most states causing another round of job losses and a significant dent to demand.
ICICI Bank raises ₹2,827 crores by issuing bonds on a private placement basis. The bonds carry a coupon of 6.45% per annum payable annually and were issued at par. The allotment date is June 15, 2021. The redemption date of the bonds is June 15, 2028.
A financial planning platform where you can plan all your goals, cash flows, expenses management, etc., which provides you advisory on the go. Unbiased and with uttermost data security, create your Financial Planning without any cost on: http://bit.ly/Robo-Fintoo
To Invest and keep regular track of your portfolio download: Fintoo App Android http://bit.ly/2TPeIgX / Fintoo App iOS http://apple.co/2Nt75LP
Related Posts
Stay up-to-date with the latest information.