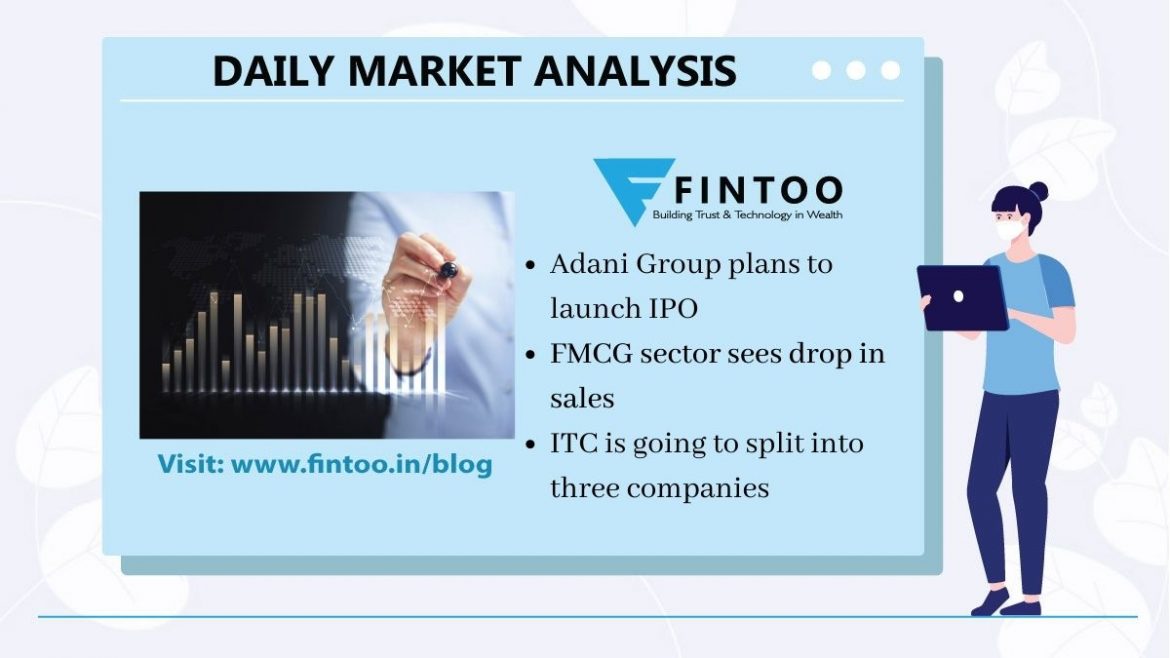 Adani Group plans launch IPO and hive off it's airport business
The Adani Group has begun preliminary talks to separate its airport business from the holding entity Adani Enterprises Ltd. It is expected to raise $500 million through a private placement of shares in Adani Airports Holdings. Adani controls Mumbai airport, India's second busiest, as well as six regional facilities – Ahmedabad, Lucknow, Mangaluru, Jaipur, Guwahati and Thiruvananthapuram. It is targeting a valuation of ₹25,500-29,200 crore ($3.5-4 billion) for the business. The group is awaiting better air passenger numbers after the Covid. The unit has become the country's top airport platform, catering to at least 10% of India's air passenger traffic, exceeding 200 million people in FY20.
Adani Wilmar prepares to launch IPO of nearly $1 billion In 2021
Gautam Adani-led port-to-power conglomerate Adani Group is preparing to raise nearly $1 billion in 2021 through an initial public offering (IPO) by Adani Wilmer, which aims to be the largest food company in India by 2027, is trying to muscle its way into the fast-growing consumer segment and unlock value through the IPO. If the plans fructify, it will be the seventh firm to be listed from the diversified group's stable. "Most of the Adani Group business is infra-related. It's a good opportunity now to showcase their consumer business.
Also read: What is an IPO? | How to choose in which IPO to Invest? – Fintoo Blog
FMCG sector sees drop in sales for two consecutive months
India's fast-moving consumer goods (FMCG) market contracted by a third in May from the preceding month due to lockdowns and restrictions in most states that led to a significant drop in orders from local grocers. FMCG sales declined by 32%. In April, sales had shrunk by 16%. The reason can be because companies focus on providing the essential key products rather than the entire range of products. The personal care segment declined by 52% as consumers avoided stepping out of their homes. During this lockdown, people didn't expect shortage and controlled their essential shopping rather than piling up and creating unnecessary demand.
Yes Bank jumps 6%, board to consider fund raising
Shares of Yes Bank surged 6% on Monday after the private lender announced the board meeting to be held on Thursday, June 10, 2021, to consider the fundraising. The board will consider and approve, seek shareholders' approval for borrowing/raising funds in Indian/foreign currency by issue of debt securities including but not limited to non-convertible debentures, bonds, Medium Term Note (MTC). The company had reported a net loss of Rs 3,787.75 crore for the quarter ended March as against a net loss of Rs 3,668.3 crore in the year-ago quarter due to a rise in provisions.
Cabinet Allocates 5 MHz spectrum for Indian Railways to improve communication and signalling
The Union Cabinet on Wednesday allocated a 5 MHz spectrum in a 700 MHz band for Indian Railways in order to boost hi-speed radio communication. 25,000 crore will be spent in the next 5 yeasts for signal modernizations and 5g spectrum implementation in Railways. This will improve the signaling train protection system and ensure seamless communication between two loco pilots and guards. It will also enable the Internet of Things-based remote asset monitoring especially of coaches, wagons and locos, and live video feed of CCTV cameras in the train coaches to ensure efficient, safer, and faster train operations. The modern rail network will result in reduced transportation costs and higher efficiency.
ITC
ITC – A Giant about to get un-shackled. It is going to split into three companies in the next 12-18 months. ITC Hotels business manages large amounts of top quality hotels in India and abroad and also has a huge land bank and this will give rich valuation to ITC Hotel business as well. Analysts are expecting an ITC share that is trading at Rs. 205-215 levels to have a valuation of Rs. 1500-2000  (combined value of all three demerged shares) by 2026-27 (5-6 yrs from now). 
The three companies which are likely to get formed are:
ITC Cigarette Division
ITC Hotel Division
ITC Agro & Consumer Division
The fourth division which is Infotech is likely to get sold as it is not a focus area for the company. Once this Demerger is done, ITC Cig Division share will get the highest valuation, followed by ITC FMCG share and followed by ITC Hotel Division.
Paytm unit seeks RBI exemption from NBFC
Paytm Entertainment – a subsidiary of fintech giant Paytm – faces the risk of being classified as a Non-Banking Financial Company (NBFC) after it lent money to a joint venture business that exceeded the central bank's limits. RBI rules say if a company derives 50% of its total assets and income from financial assets, it needs to register with the central bank as an NBFC. They have approached the Reserve Bank of India, seeking exemption from being categorised as a finance company as it is not in the business of lending.
A financial planning platform where you can plan all your goals, cash flows, expenses management, etc., which provides you advisory on the go. Unbiased and with uttermost data security, create your Financial Planning without any cost on: http://bit.ly/Robo-Fintoo
To Invest and keep regular track of your portfolio download: Fintoo App Android http://bit.ly/2TPeIgX / Fintoo App iOS http://apple.co/2Nt75LP
Related Posts
Stay up-to-date with the latest information.