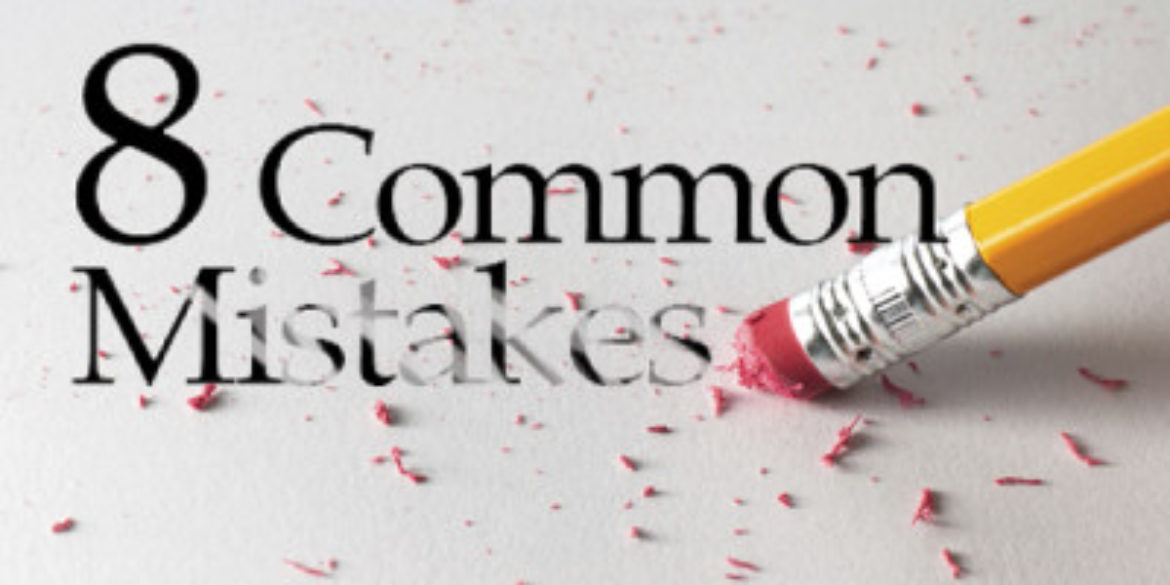 Strategies of wealth management are some basic fundamentals that everyone should be aware of. The power of intelligent investment in the creation and multiplication of wealth is indisputable. However, many of us are not aware of some basic flaws that every investor might fall prey to. We often treat terms associated with investment strategies as financial jargons meant only for the erudite. But, working knowledge of investment is not hard to gather. Armed with this basic knowledge, we shall be equipped to make sure that we are not losing our hard-earned money.
In this article, we shall explore 8 common mistakes that investors have been making over the years and which should be avoided in order to facilitate long term wealth accumulation.
1. Ignoring Insurance 
We cannot emphasize how important it is to have a well-suited insurance policy in place. Insurance policies make sure that the well-being of you and your loved ones are safe-guarded in case of any unforeseen circumstances. It provides you the knowledge that your family will be taken care of, your children will be provided for and all your financial commitments will be honoured even in your absence.
However, I have met many youngsters in their 20s who believe that they are invincible and thus above the purview of insurance policies. They forget that it is when you are young that the policies are cheapest and as you grow older, the policies keep getting more expensive. Hence, chances are that by the time you realise the indispensability of insurance policies, you will not be eligible for many of them.
Moreover, as the money in terms of periodic premiums keeps accumulating, you are privy to a bank of forced savings that have very low-risk factors associated with them. Moreover, insurance premiums are also eligible for tax benefits. Thus, when the insurance term matures, you have access to funds that will supplement your retirement plans.
2. Confusing Between Investing and Trading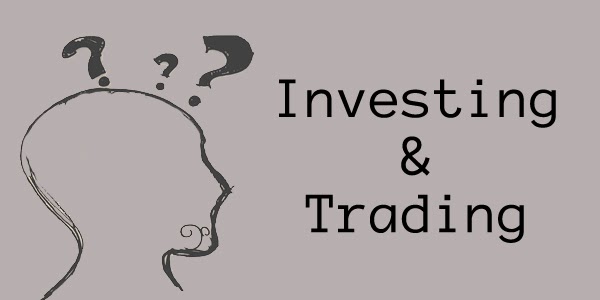 Although these terms are often used interchangeably by young investors, there is a world of difference between investing and trading. If one is not completely aware of the ropes of the market, chances are they expose themselves to financial losses by trading with the wrong stocks. However, a diversified portfolio with equities that have a proven track record will help grow your savings in the long run at a moderate risk quotient.
3. Basing Investments On Ups and Downs Of Stock Market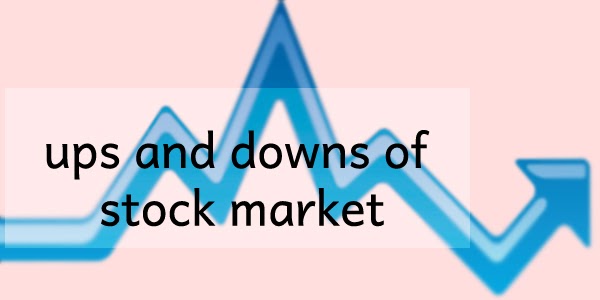 If there is anything you should know about the stock market, then you should know that it is volatile. Stocks performing big on the first hour of the day might end up losing big as well as the day progresses. Thus, gambling your money away on the ups and downs of the Sensex arrow is never advisable. It is much more prudent to invest in healthy stocks with a proven 5-10 years track that will appreciate your wealth slowly but steadily.
4. Too Short Of Time Horizon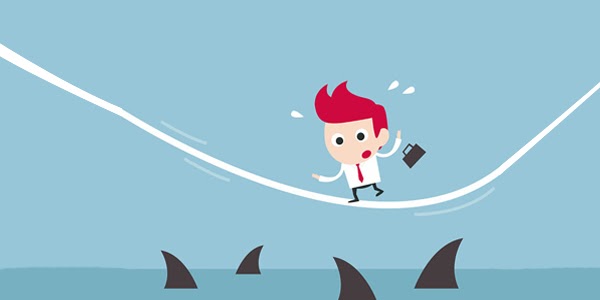 The golden rule of investment states that the longer your money stays invested, the greater are your returns. Such is the beauty of compounding interest. Thus, if you constantly keep taking out money from your investments, you will never be able to accumulate enough interest. It is due to this reason that most investment vehicles like fixed deposits, provident funds and ELSS mutual funds have a certain minimum lock-in period.
5. Not Starting Early Enough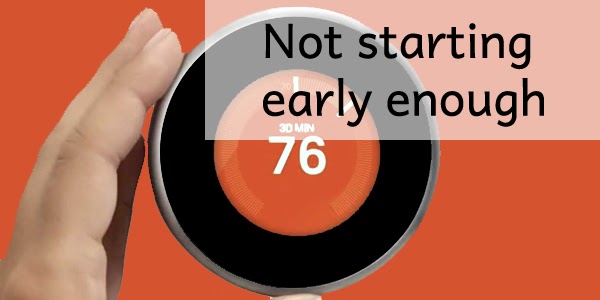 The old proverb goes-"The early bird catches the worm". Indeed, it is never too early to start investing. In fact, the earlier you start investing, the higher you end up gaining in terms of returns due to the magic of compound interest. Let us illustrate this phenomenon with an example.
Mr. A starts investing at the age of 20. He invests Rs X in a scheme that doubles his principal amount in 10 years. Thus at the age of 30, his investment grows to 2X, at the age of 40, it grows to 4X. At the age of 50, he has 8X and he has 16X when he is ready for retirement.
Now, let us consider B starts investing when he is 30. He invests Rs X in the same scheme as A. But when he turns 60, he ends up with only 8X amount. He has lost eight times his initial investment by starting 10 years later. You get the picture, right?
6. Not Having A Systematic Investment Plan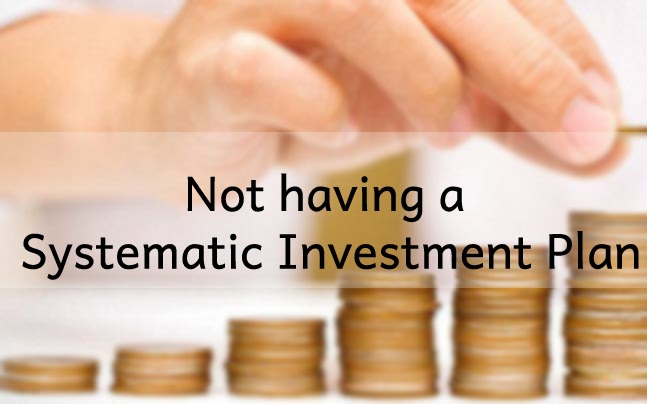 By investing small amounts regularly in a SIP, you gain the following advantages:
Since you do not have to come up with a lump sum amount to invest, you don't feel a financial burden or the inability to honour prior commitments
You become a more disciplined investor
Trust us when we say that if you do not have a Systematic Investment Plan, you are losing out on your money.
Must read:- Why Do You Need Insurance Along With SIP To Create Wealth?
7. Complicating Things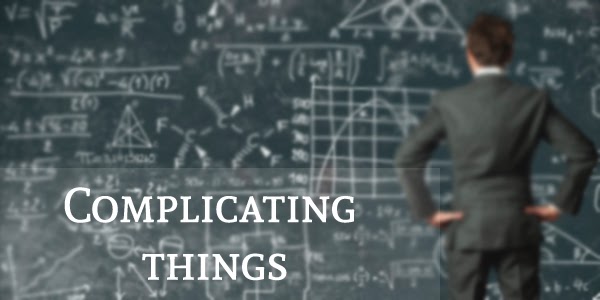 Many investors have the habit of dabbling in different equities every year. This makes it all the more difficult to stay top on your portfolio and make informed decisions. Instead, a well-chosen basket of consistent stocks in your portfolio serves the purpose of wealth multiplication quite well. And it keeps things simple.
8. Working With the Wrong Advisor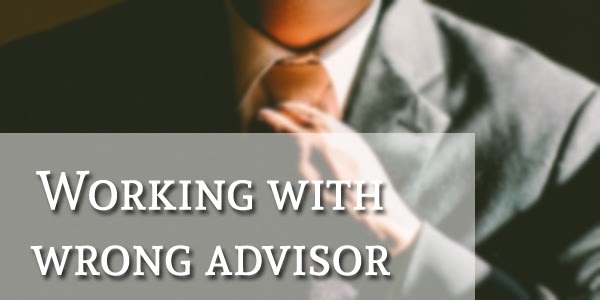 Of all the investment blunders that you might perform, this is perhaps the gravest. A wrong investment advisor will result in more than just financial losses. Thus it is very important to study the past performance of a financial advisor before choosing one. Moreover, keeping an eye on your portfolio is advised and with good reason.
Investment strategies might be a dime a dozen. The onus of choosing one that works for you lies with no one else. However, with a little amount of research and determination, carving out the path to glory is not that difficult as long as you are avoiding the pitfalls that we have outlined above. Start early, keep investing small amounts in regular intervals and watch your wealth grow. You may download the Fintoo app to start your investment now.
A financial planning platform where you can plan all your goals, cash flows, expenses management, etc., which provides you advisory on the go. Unbiased and with uttermost data security, create your Financial Planning without any cost on: http://bit.ly/Robo-Fintoo
To Invest and keep regular track of your portfolio download: Fintoo App Android http://bit.ly/2TPeIgX / Fintoo App iOS http://apple.co/2Nt75LP'
Disclaimer: The views shared in blogs are based on personal opinion and does not endorse the company's views. Investment is a subject matter of solicitation and one should consult a Financial Adviser before making any investment using the app. Making an investment using the app is the sole decision of the investor and the company or any of its communication cannot be held responsible for it.
Related Posts
Stay up-to-date with the latest information.