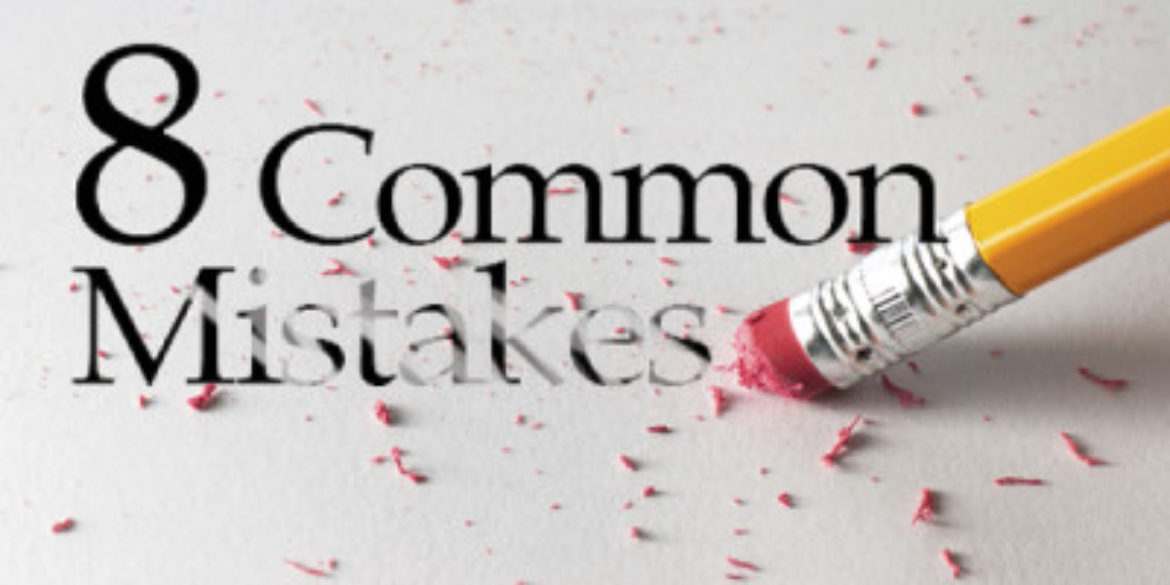 by
fintoo
June 19, 2020
Strategies of wealth management are some basic fundamentals that everyone should be aware of. The power of intelligent investment in the creation and multiplication of wealth is indisputable. However, many of us are not aware of some basic flaws that every investor might fall prey to. We often treat terms associated with investment strategies as financial jargons meant only for the erudite. But, working knowledge of investment is not hard to gather. Armed with this basic knowledge, we shall be equipped to make sure that we are not losing our hard-earned money.
In this article, we shall explore 8 common mistakes that investors have been making over the years and which should be avoided in order to facilitate long term wealth accumulation.
1. Ignoring Insurance
We cannot emphasize how important it is to have a well-suited insurance policy in place. Insurance policies make sure that the well-being of you and your loved ones are safe-guarded in case of any unforeseen circumstances. It provides you the knowledge that your family will be taken care of, your children will be provided for and all your financial commitments will be honoured even in your absence.
However, I have met many youngsters in their 20s who believe that they are invincible and thus above the purview of insurance policies. They forget that it is when you are young that the policies are cheapest and as you grow older, the policies keep getting more expensive. Hence, chances are that by the time you realise the indispensability of insurance policies, you will not be eligible for many of them.
Moreover, as the money in terms of periodic premiums keeps accumulating, you are privy to a bank of forced savings that have very low-risk factors associated with them. Moreover, insurance premiums are also eligible for tax benefits. Thus, when the insurance term matures, you have access to funds that will supplement your retirement plans.
2. Confusing Between Investing and Trading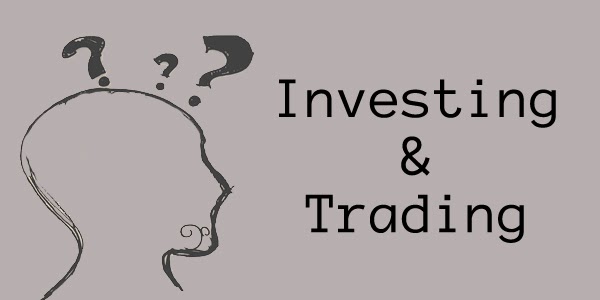 Although these terms are often used interchangeably by young investors, there is a world of difference between investing and trading. If one is not completely aware of the ropes of the market, chances are they expose themselves to financial losses by trading with the wrong stocks. However, a diversified portfolio with equities that have a proven track record will help grow your savings in the long run at a moderate risk quotient.
3. Basing Investments On Ups and Downs Of Stock Market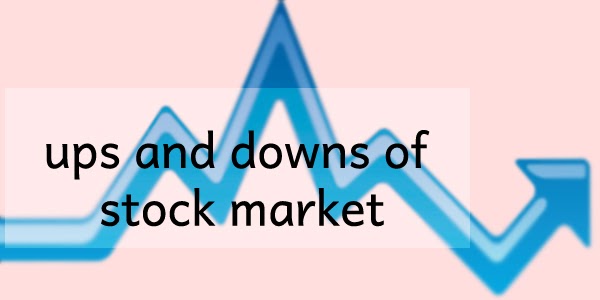 If there is anything you should know about the stock market, then you should know that it is volatile. Stocks performing big on the first hour of the day might end up losing big as well as the day progresses. Thus, gambling your money away on the ups and downs of the Sensex arrow is never advisable. It is much more prudent to invest in healthy stocks with a proven 5-10 years track that will appreciate your wealth slowly but steadily.
4. Too Short Of Time Horizon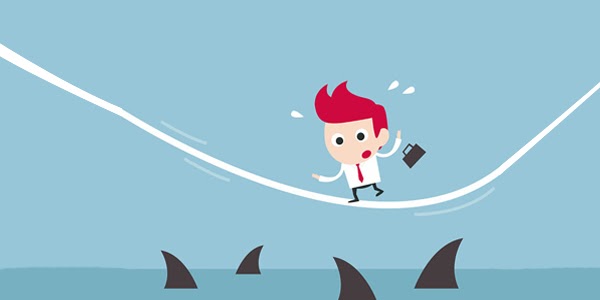 The golden rule of investment states that the longer your money stays invested, the greater are your returns. Such is the beauty of compounding interest. Thus, if you constantly keep taking out money from your investments, you will never be able to accumulate enough interest. It is due to this reason that most investment vehicles like fixed deposits, provident funds and ELSS mutual funds have a certain minimum lock-in period.
5. Not Starting Early Enough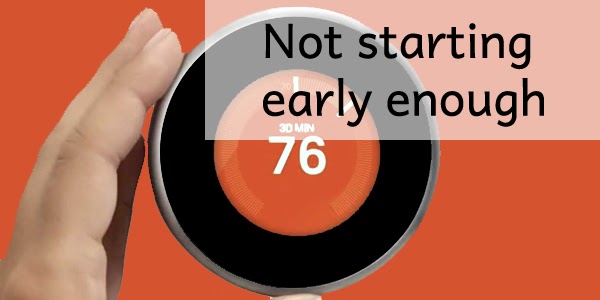 The old proverb goes-"The early bird catches the worm". Indeed, it is never too early to start investing. In fact, the earlier you start investing, the higher you end up gaining in terms of returns due to the magic of compound interest. Let us illustrate this phenomenon with an example.
Mr. A starts investing at the age of 20. He invests Rs X in a scheme that doubles his principal amount in 10 years. Thus at the age of 30, his investment grows to 2X, at the age of 40, it grows to 4X. At the age of 50, he has 8X and he has 16X when he is ready for retirement.
Now, let us consider B starts investing when he is 30. He invests Rs X in the same scheme as A. But when he turns 60, he ends up with only 8X amount. He has lost eight times his initial investment by starting 10 years later. You get the picture, right?
6. Not Having A Systematic Investment Plan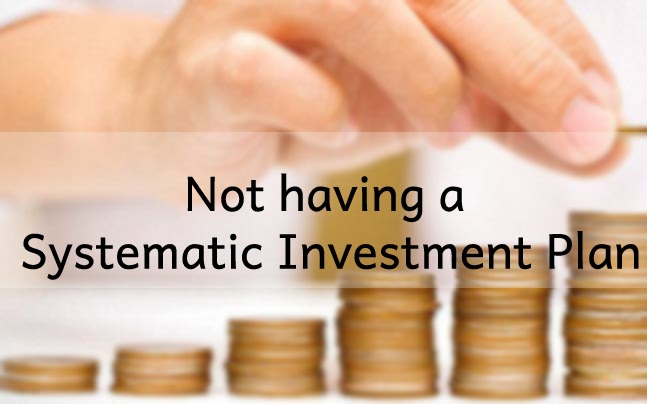 By investing small amounts regularly in a SIP, you gain the following advantages:
Since you do not have to come up with a lump sum amount to invest, you don't feel a financial burden or the inability to honour prior commitments
You become a more disciplined investor
Trust us when we say that if you do not have a Systematic Investment Plan, you are losing out on your money.
Must read:- Why Do You Need Insurance Along With SIP To Create Wealth?
7. Complicating Things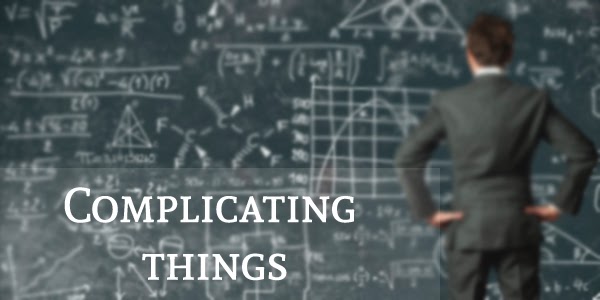 Many investors have the habit of dabbling in different equities every year. This makes it all the more difficult to stay top on your portfolio and make informed decisions. Instead, a well-chosen basket of consistent stocks in your portfolio serves the purpose of wealth multiplication quite well. And it keeps things simple.
8. Working With the Wrong Advisor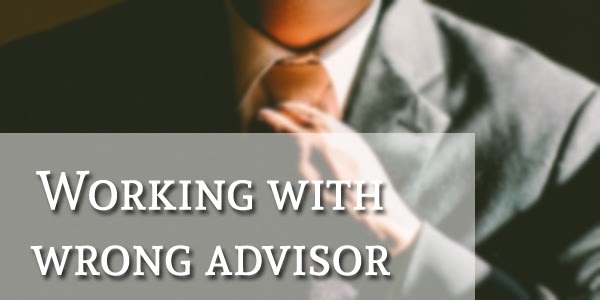 Of all the investment blunders that you might perform, this is perhaps the gravest. A wrong investment advisor will result in more than just financial losses. Thus it is very important to study the past performance of a financial advisor before choosing one. Moreover, keeping an eye on your portfolio is advised and with good reason.
Investment strategies might be a dime a dozen. The onus of choosing one that works for you lies with no one else. However, with a little amount of research and determination, carving out the path to glory is not that difficult as long as you are avoiding the pitfalls that we have outlined above. Start early, keep investing small amounts in regular intervals and watch your wealth grow. You may download the Fintoo app to start your investment now.
To Invest and keep regular track of your portfolio download: Fintoo App Android http://bit.ly/2TPeIgX / Fintoo App iOS http://apple.co/2Nt75LP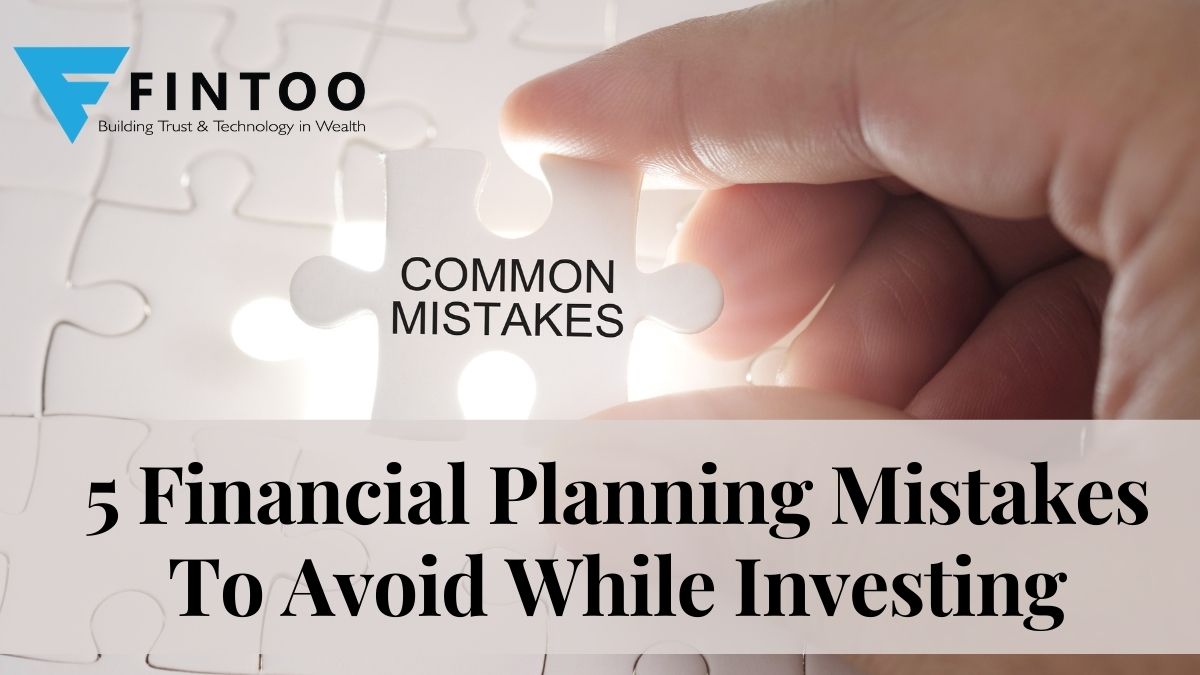 by
fintoo
March 12, 2020
Do you think just putting money in some investment products and getting income tax exemption is the meaning of financial planning? I am sure, many people around you actually think this is all about it.
When I got my first salary, I started getting advice from my father and relatives to start investing money in small portions. In fact, many of my friends even started suggesting me some investment products.
I had no idea what to do at that time, where to invest and whether should I invest or not.
Gradually I grew up in life and experienced various things. I started analyzing the importance of financial planning and started reading more on that topic. To make it very simple, one should answer a couple of basic questions before investing for the first time.
The first few questions to be asked are:
What is the need of investment?

What is the purpose of my investment?

Do I have any financial goal to achieve?
When we talk about the term financial planning, we should sit first to decide what are the goals or purposes for which one should target an investment.
If you have ever talked to a certified financial planner or have attended any such workshop, you might have discovered that they never talk about any particular investment product or a company. Rather, they stress mostly on the purpose and the goal behind the investment.
I am sure, till now you might have guessed few of the financial planning mistakes we generally do as beginners. Now, let's discuss the common financial planning mistakes people generally make while investing money, in detail.
Not Clear About the Investment Goals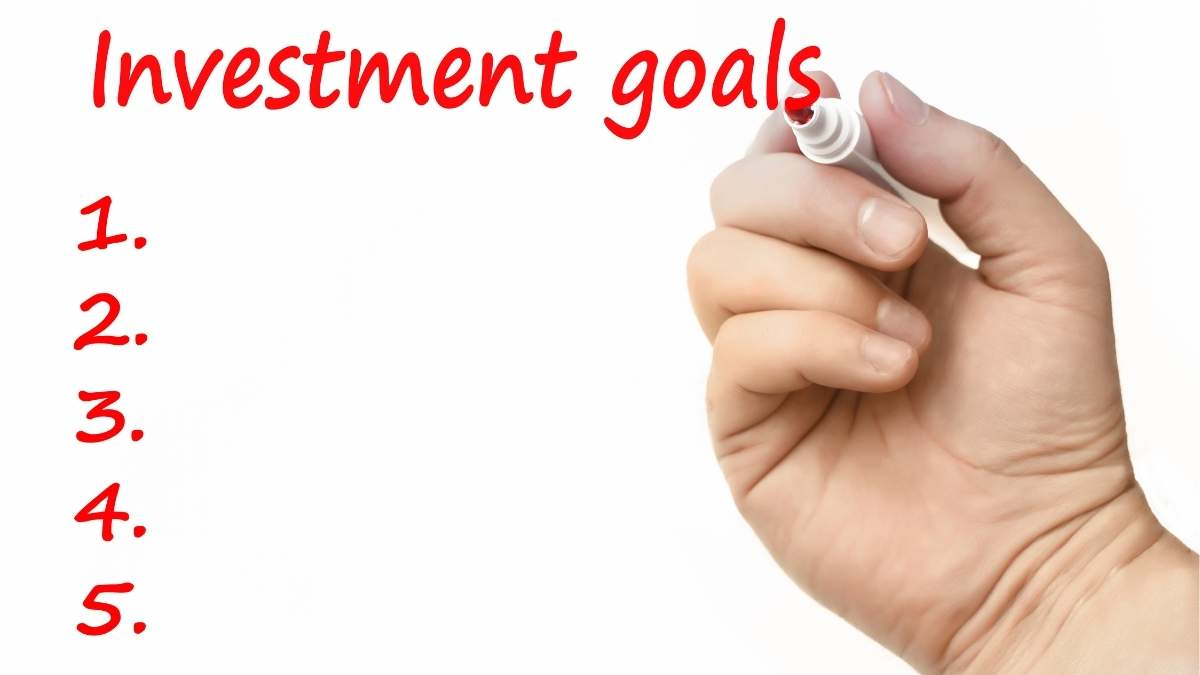 Financial planning always starts with a goal. It is actually very simple to understand. When you are saving money from your earning, that means you are actually compromising with your purchasing power as per your income capacity.
If you are single and have no dependants, then things might be simpler for you compared to others. But things are different when this is not the case.
Do you ever realize how many people are depending on your earning? What are the responsibilities you have to fulfill with this income? Can you earn the same till you die or you have to start accumulating money for your retirement too?
Well, this kind of brainstorming actually brings forth the various targets of your life which are nothing but your financial goals.
Almost everyone has a similar set of financial goals like education, marriage, retirement, travel, health, etc. Few people have some additional needs based on interest.
However, not many people realize or sit with a pen & paper to analyze their liabilities before making any investment. However, it's indeed a simple activity.
E.g. if you want to save money for your kid's education who is just born, then you have enough time to make a huge corpus. Now considering your age is around 25-30 years who can take the maximum risk, it is good to start investing in the stock market through mutual funds as the investment tenure is more than 15 years.
Don't Understand the Importance of Life Insurance
Insurance is a very popular product in our country and I would say this has become a famous investment instrument due to wrong reasons.
Most people buy insurance policies to save income tax and nothing else. I have many friends, who simply don't want to understand the importance of a term life insurance. They are just over confident with their life and income capabilities.
But, this is not about your death or earning capacity. Rather, a smart call that everyone should take to protect their lives from such uncertainties. Gradually, this picture is changing in India, but still, a long way to go.
Suppose, you have set your goals in life like marriage, planning for kids, their upbringing, schooling, higher education, kids' marriage, world tour, retirement etc.
Now, what will happen in case you die in between? Should your family suffer and start living a compromised life as they will not be able to support their dreams due to financial incapability?
In such a case, a term insurance will protect your family's dreams and goals and make sure that even if you are not around, their dreams and lives should not stop or degrade due to lack of money.
If you are not clear about your goals then you are bound to make a mistake.
E.g. if you are the single earner of your family and don't have a term insurance policy, but in the name of insurance you just bought a ULIP or endowment plan and save taxes, then this is your biggest personal finance mistake.
You should know the importance of life insurance and accordingly invest your money. However, if you are looking for some tax saving products, there are various ways to save income tax in India.
Don't Analyze the Risk Taking Capability
A risk is always linked with the return from any investment. You might have read many times about this term, especially if you have the interest in stock market investment.
But here the question is: how to know how much risk I should take on investment?
This is another topic where many people do mistakes. We have heard a lot from our parents about products with guaranteed return and they always suggest to invest in small deposit schemes where you will hardly get a moderate return.
This is true for them as they have achieved almost every financial goal of their lives and now they need decent returns from their savings to beat the inflation.
But think you are 20 years old and just started earning money who has to accomplish many goals in life. In such a stage, a person should be ready to take the maximum risk, as even if you lose something you have the energy to come back strongly.
As your age grows and dependencies & responsibilities start increasing, you should balance your portfolio by mixing both high-risk and low-risk investments.
Don't just listen to your parents or friends who started investing in bank FDs. I am not saying that this is wrong, but the point is you should know what are the investment options you have and why you should choose that particular product, as per your financial goals and risk taking capability.
Also read: 7 Questions That Will Tell You If You Are Financially Ready to Make Investments – Fintoo Blog
Buying Products without Understanding
Well, I think I have said enough about this above and you might have already understood this point.
To make it even simpler, let's take the example of buying an endowment policy. I think you also noticed that at the end of every financial year, people start looking for tax saving options.
And this is the time when almost all the insurance companies become active in the business and start convincing people about their insurance policies. They portray the policy as the best investment option, which will not only give you guaranteed return but also a life insurance coverage.
So, the point here is, if you have need of insurance or protection then why to buy such products? Only a term insurance plan with a higher sum assured can solve your investment need, in this case.
On the other hand, when you are looking for investments to save income taxes, then there are various other options like PPF account, ELSS mutual funds, investing in NPS, post office schemes etc. where you will get a better return and also save taxes.
So, don't just invest your earnings, as your best friend or uncle is suggesting you to do so. It's your hard earned money and you should know where you are putting it. Ultimately your money should grow as per your expectation, otherwise, you will feel it as a mistake soon.
Not Budgeting Monthly Expenses & Income
You might be thinking how come budgeting is linked with financial planning mistake? Well, let me put a very simple example to explain this.
Let's say, you have consulted a financial planner or you have followed the DIY method and listed out your financial goals. Now it's time to take some action and start investing money to fund your savings and achieve your corpus, as per the timeline set in your financial planning.
But, as you have a limited salary, all of a sudden you might discover that you have short of funds to fulfill your investment targets every month. Now from where this money will come? As you have no idea how much you are spending every month and in which bracket, you can't answer this question immediately.
So, if you follow a strict budget and track every single expenditure of your daily life then you can easily cross check the budget and may be cut few expenses. This will help you to increase the monthly surplus amount which you can invest further.
Budgeting is a very good practice to keep an eye on your monthly expenditures and if required to control your expenses and put that money wherever required. It also helps to stop unwanted expenses of your everyday life.
Conclusion
These are the few lessons that I have learned from my own mistakes. I think this is the best way to learn anything in life.
I have shared this journey here, so that you can start thinking about these points and take proper steps to set up your financial goals and invest accordingly.
Please feel free to share your experiences and learning, as I believe this way we can spread the awareness on financial planning.
To Invest and keep regular track of your portfolio download: Fintoo App Android http://bit.ly/2TPeIgX / Fintoo App iOS http://apple.co/2Nt75LP