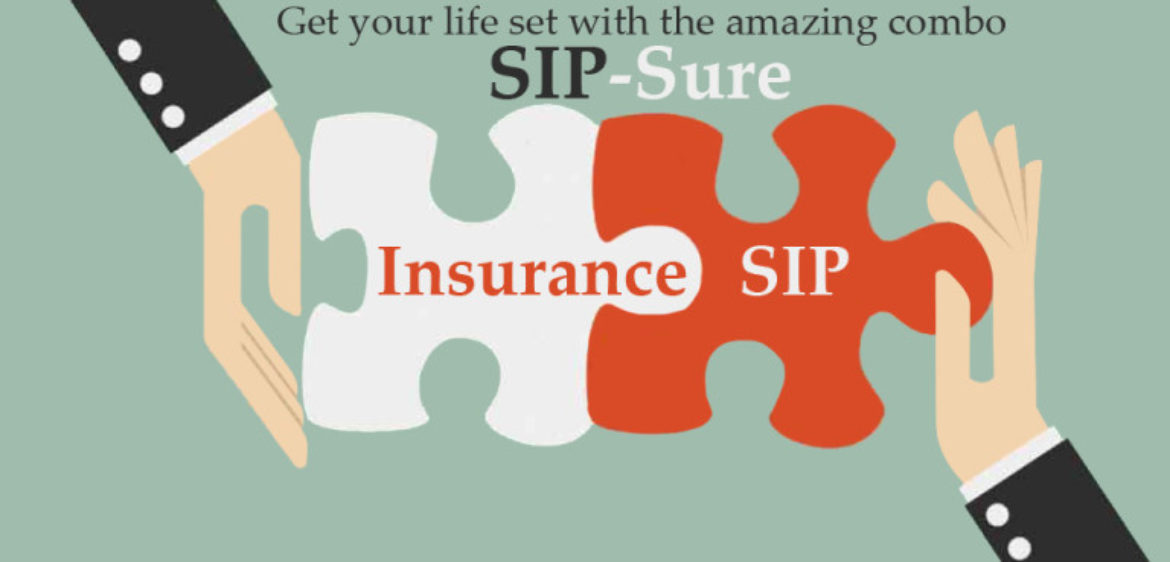 Just the other day, I had a word with one of my friends, Nikita over the phone. Talking on the phone was the only feasible option as I could not meet her because of the country wide lockdown owing to COVID-19. She was going on about, how her life is set and how she's managing her money well to fund all her goals. So I asked her if she has insurance, her reply was a common one that anyone would give, "I don't need insurance, I'm investing every month, which is enough to collect funds for my goals. On top of that I am just staying home and taking all precautions to avoid coronavirus"
Then I just asked her one question, which changed her whole perspective of thinking. That question was "What if you are no more tomorrow?" We usually live in a bubble that all bad things can only happen to others but not us. Even when we encounter someone's family suffering because of no insurance, we still ignore it thinking that it can not happen to us.
It is obvious that we all should take precautions of social distancing, washing hands regularly, using sanitizer frequently, but the risk of getting coronavirus still remains as you will have to step out of your home as the unlock happens to resume your life as before. Not only for this deadly virus, but insurance is for long term protection from any major disease or accident which is uncertain.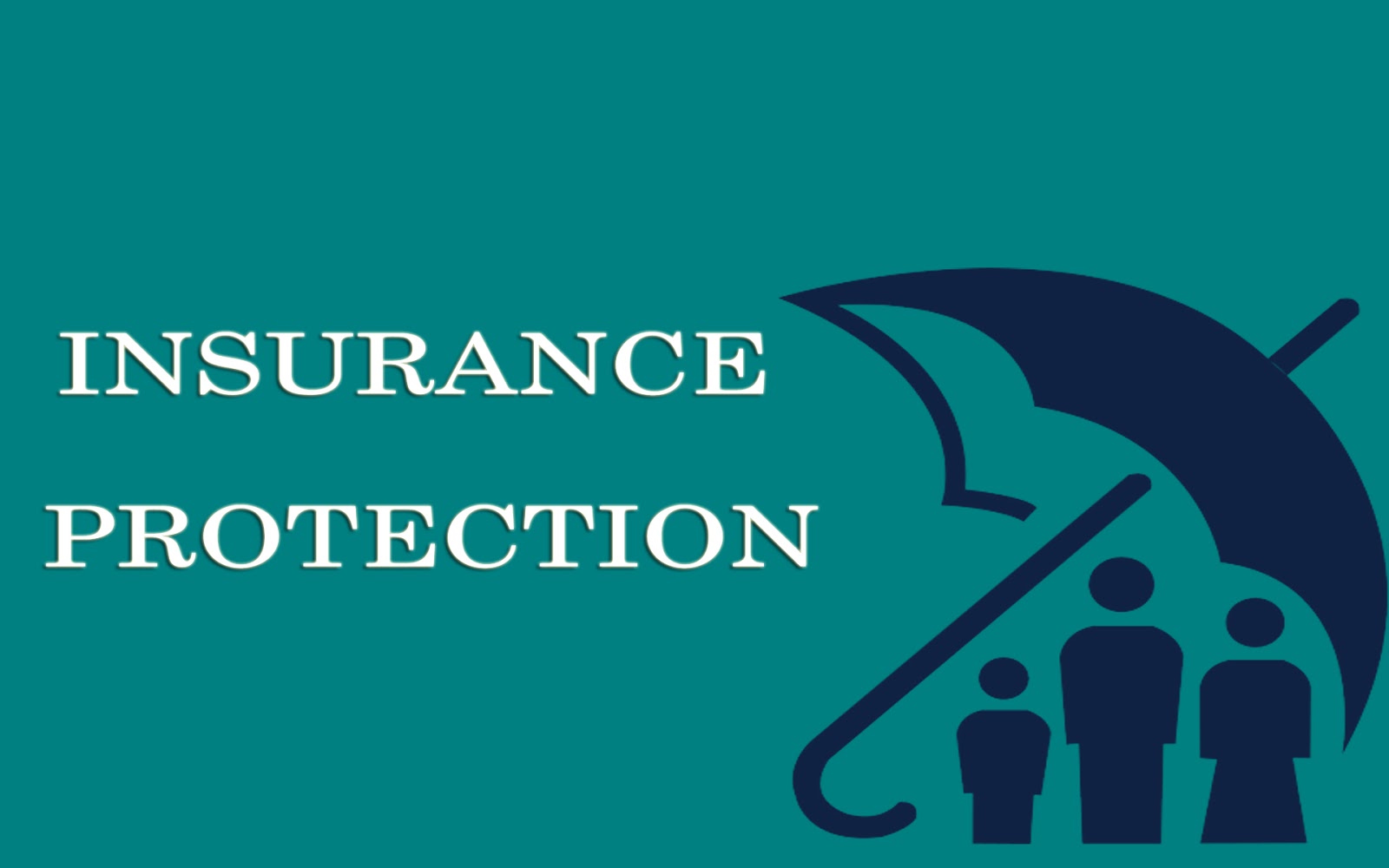 Harsh isn't it?
But it is a bitter fact. We all know, we are going to go sometime or the other, but no one knows 'WHEN'. When it comes to finance, you have to think of all aspects before planning your finances. You may have the perfect plan, to use your current resources to reach your goals, but you still have to consider the fact that, what if you're not around tomorrow?
Read More :- 7 Reason Why You Should Buy Insurance
How will your investments continue to reach your goal? Didn't think of that, right?
Now here comes Insurance + SIP, to complete your investment package. When we say insurance + SIP, we are talking about term insurance and SIP in equity, since this is the perfect combination.
Let me explain why.
Term insurance has a cheap premium with a reasonable cover, whereas SIPs in equity is profitable in the long run. So on one hand you're covering your life and on the other, you're funding a long term goal.
Now the question here is how does this become a good combo?
Say an insured (Nikita, for example) has taken this combo, and is paying a SIP of Rs.15,000/- per month. After 5 years, the insured dies, so what happens to the investments? Of course the death claim will be given, but the SIP will stop.
Now think, what if I said, the SIPs don't have to stop.
Shocked?
Well, the family can use the claim amount to continue the SIP along with the expenses. That way, the goal is not compromised, and the family is happy financially!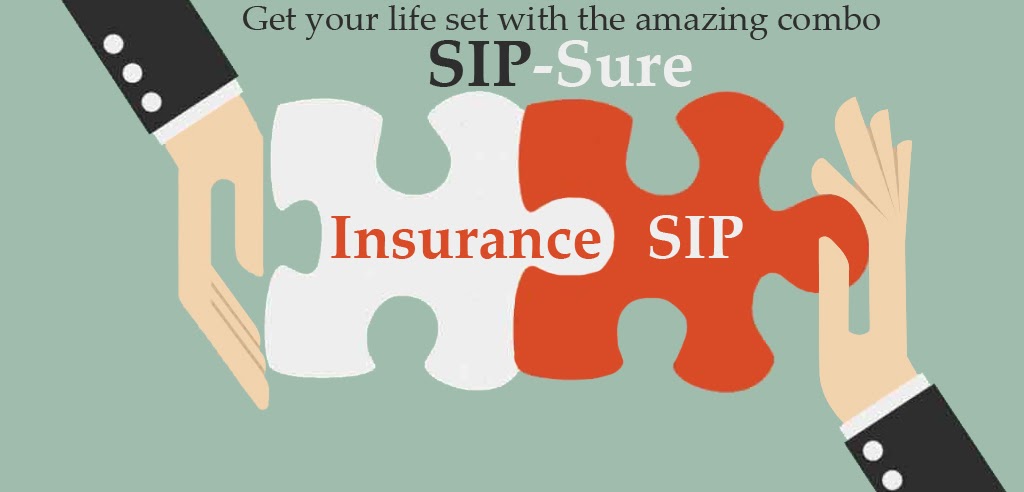 Let us take an example to make it more clear, Mr. Ronak, aged 30 years, working for a leading oil and gas company, has a wife Sarita, 28 years, and a son Rohit, 1 year old. He heard about the new combo of SIP + insurance, and loved it. So he decided to go ahead with taking a term plan for 30 years and started investing through a SIP, for creating a corpus of 1 crore at retirement.
He also explained to his wife how this new product works. At the age of 45, Ronak met with an accident, and did not survive it. Sarita is now responsible for all the decisions in the house. She gets the insurance claim but is not sure how to manage it.
Suddenly she remembers Ronak's explanation of why he took the insurance policy. So she continues the SIP investment with the claim amount and at the end of the next 15 years, Sarita successfully creates a corpus of Rs. 1 crore.
Note: The above example is given to make the concept of Insurance + SIP clear. The corpus can be either less or even more than the desired corpus. This is because investments are subject to market risks.
Now since the basic concept is clear, let's go one step higher.
Taking the same example, what if Ronak wants his family to get Rs.20,00,000/- at the time of his death, that will suffice their basic expenses at that time. Well the solution is very simple, just add this amount to the death claim amount, that Ronak's family will get.
Confused?
For example, if Ronak has taken an insurance policy cover of Rs.1 crore, he should add Rs. 20 lakhs to that amount. So his family will get a total claim of Rs 1.2 crores. So 20 lakhs can go towards the family's expenses and the 1 crore can be used to continue the investments and monthly expenses.
Okay one more question that may pop up, where will you invest the entire claim amount? and how will you continue the SIPs.
There is a solution for that too, let's see the different ways of investing the amounts:
Bank – SIP – Equity fund: This is the normal way of investing, the amount is deducted from the insured's savings account every month and it goes to the equity fund.
Debt – STP – Equity: STP is Systematic Transfer Plan, i.e. money transferred from one fund to another. Here the nominee , on death of the insured, can invest the whole claim amount in a liquid fund (also a debt fund) and through STP, transfer a fixed amount from that liquid fund to the equity fund. This will help in continuing the SIP. This option is recommended as you may earn more in liquid mutual funds than in saving bank accounts.
Equity fund – SWP – Bank: SWP is Systematic Withdrawal Plan. It is used to withdraw a fixed sum from the fund into the bank account for monthly use. So here, Once the corpus has been achieved, the nominee can make monthly withdrawals from that same fund, for their daily use.
Please note that above options are given in respect to the concept of insurance + SIP.
Conclusion
This is a very good combo, for those who find insurance very boring or those looking to benefit from insurance. We all think of what is in front of us, but this is a concept which makes you think of possibilities that can occur. It may not strike us at the time of planning. But when the incident does occur, it will be too late.
You may download the fintoo app to start you SIP and buy insurance. So make the right decision for your family and live a happy life!

Related Posts
Stay up-to-date with the latest information.