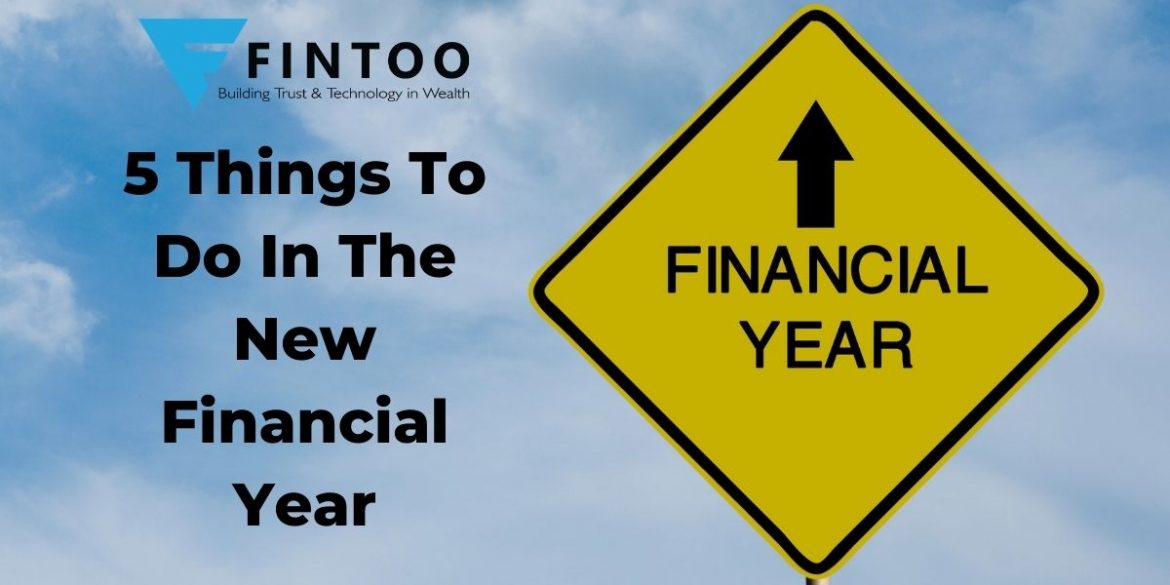 The beginning of the new financial year is a good time to analyze your investment and assess where you stand, so that you can see your year-end financial issues. It is also a good time to assess your insurance plan and your tax planning. If you start planning right, at the beginning of the financial year, then you can have peace of mind, for the whole year ahead. So, today we will discuss five essential things that every investor should keep in mind now, which will be beneficial for them later. They are listed below:
Review the Portfolio:
There is a huge difference between review and re-balance. Review is making sure that your investments are working out the method you need them to work out. Re – balancing your portfolio is when you want to implement changes in the non performing investments. You should also know when you must review the portfolio. For Example, equity mutual funds, if you review the fund after a year, you may see that it has given less or negative returns, but if you review the fund after 5 to 10 years, it would have covered up for the loss it made in the first 2 to 3 years. Some investments take time to grow, whereas some need to be monitored from time to time, especially those who trade in the market. So review is very important, but it is a must to know when to review it, or it could cost you big time.
Re-balance your non-performing investments:
Re-balancing of the portfolio is one of the most essential steps in financial planning. You may have started the year with sixty percent sharing out to equities, thirty percent to debt and ten percent to gold. While revising your funds, you must also pick out the under-performers from your portfolio. Switch out mutual funds that have performed below or are behind their standards for the past three to four years. Even shares that have run up to a certain extent, in the current months and now trade off at very high estimates, should be taken out. This will decrease the risk in the portfolio.
Keep in mind your age, the term for your investments and risk appetite before considering, your options for re-balancing your portfolio. Select a target that you want to achieve and form your asset mix, in line with that target. However, you should re-balance your portfolio, only if you feel your investments are not going on the right track. But, if you feel that they are working well for you, then you can leave it as it is. Make sure that your decision is backed by an expert in this field, before you re-balance your portfolio.
Review Your Retirement Saving Plan:
Retirement Planning in India, is still not taken seriously. Increasing inflation should be the biggest worry one should have, when it comes to retirement planning. Reviewing your retirement plan is very necessary, as it will help you know, whether you are on the right track or not. There are so many types of retirement saving plans, such as, NPS, EPF, PPF, mutual funds, annuity plans and Bonds. So, if you haven't taken any Retirement saving plans, then find out which one would be more suitable for you and if you already have a retirement plan, review it to see, how close you are to achieving it .
As per a Survey, Indian employees assume that they will want an average of 58 percent of their existing income in retirement. When in fact they would require around 71 percent of their income. Pension plans are now gaining acceptance, as people are being made aware of the importance it has, to meet retirement aims. So, it is sensible choice to assign, a good portion of your asset towards retirement pension plans.
Also read: How to check if your Financial Planning is on track – Fintoo Blog
Boost Your Emergency Savings:
Emergency savings is very essential and it is a most important reserve that has to be maintained. It doesn't matter whether you have insurance or huge investments, but an emergency fund is a must as it could fund any of your emergency problems. A certain sum of cash must be kept in an emergency savings fund distinctly and not together with your savings account. No matter in what manner you earn money, but keeping an emergency fund is a clever move that can support any future financial necessity.
So, try to make it a habit to start adding small sums of money each month. Think of it, as an asset that can help you in the future or during the period of any personal or family crisis. So, as your income increases, so will your expenses, and so your emergency fund will also have to increase. Boost your emergency savings to the extent, that your expenses will be taken care of for the next 3 to 6 months at least, in case of any emergencies, that could stop your income.
Move everything online (in context to Purchasing/Managing Investment Online):
Now a days, Businesses are moving all of their procedures online, which makes the working of the business very smooth. Everything is going digital. Who would have ever thought that one could buy groceries online? Now right from bill payments to taking loans to being able to sell and buy funds, to shopping, all this can be done online. Some of the main reasons, why online management of your investments makes it convenient for you is because, you do not need to follow up with your agents, or you do not need to personally go to the fund house and get a status update, which saves your time as well. Another reason is that it is easily accessible, from wherever you are, you do not need to wait till you get home or wait to reach the office, you can just do it on your phone, wherever you may be. So go digital, it will make your life easier!
SO, these are the five essential things that you should do in the new financial year. Besides this, you also need to analyze your financial aims. If certain savings have not done as well as projected, there would be a deficit in the target set for that aim. Then you will have to make extra investments to bridge that gap. Review your portfolio every 3 to 4 months at least, to make sure, you do not have to compromise on your goals later. Follow the above, and all your investments will be working for you.
A financial planning platform where you can plan all your goals, cash flows, expenses management, etc., which provides you advisory on the go. Unbiased and with uttermost data security, create your Financial Planning without any cost on: http://bit.ly/Robo-Fintoo
To Invest and keep regular track of your portfolio download: Fintoo App Android http://bit.ly/2TPeIgX / Fintoo App iOS http://apple.co/2Nt75LP
Disclaimer: The views shared in blogs are based on personal opinion and does not endorse the company's views. Investment is a subject matter of solicitation and one should consult a Financial Adviser before making any investment using the app. Making an investment using the app is the sole decision of the investor and the company or any of its communication cannot be held responsible for it.
Related Posts
Stay up-to-date with the latest information.