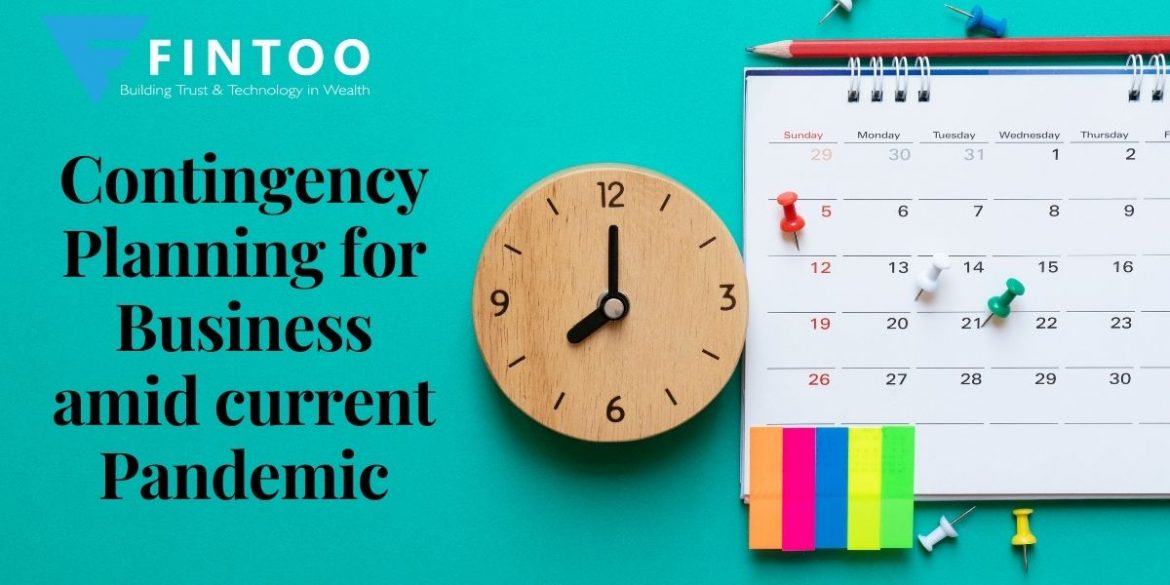 Given the widespread outbreak of the coronavirus (COVID-19) around the world, radical actions are being taken by the governments and authorities. Country lockdown owing to this pandemic has caused widespread impacts on employment, supply chains, capital markets and more. It is now a necessity for the businesses to take actions. This is required to mitigate risks, tackle immediate priorities and ensure business continuity and stability.
Situations like this made us realise how important it is to have a contingency plan in place to deal with such extreme circumstances. Contingency planning is having a plan B to keep you afloat. A contingency plan is a proactive strategy that describes the course of actions or steps the management and staff of an organization need to take in an unforeseen event that could happen in the future. It plays a significant role in business continuity, risk management and disaster recovery.
Given below is a checklist for you to set up a contingency plan for your business: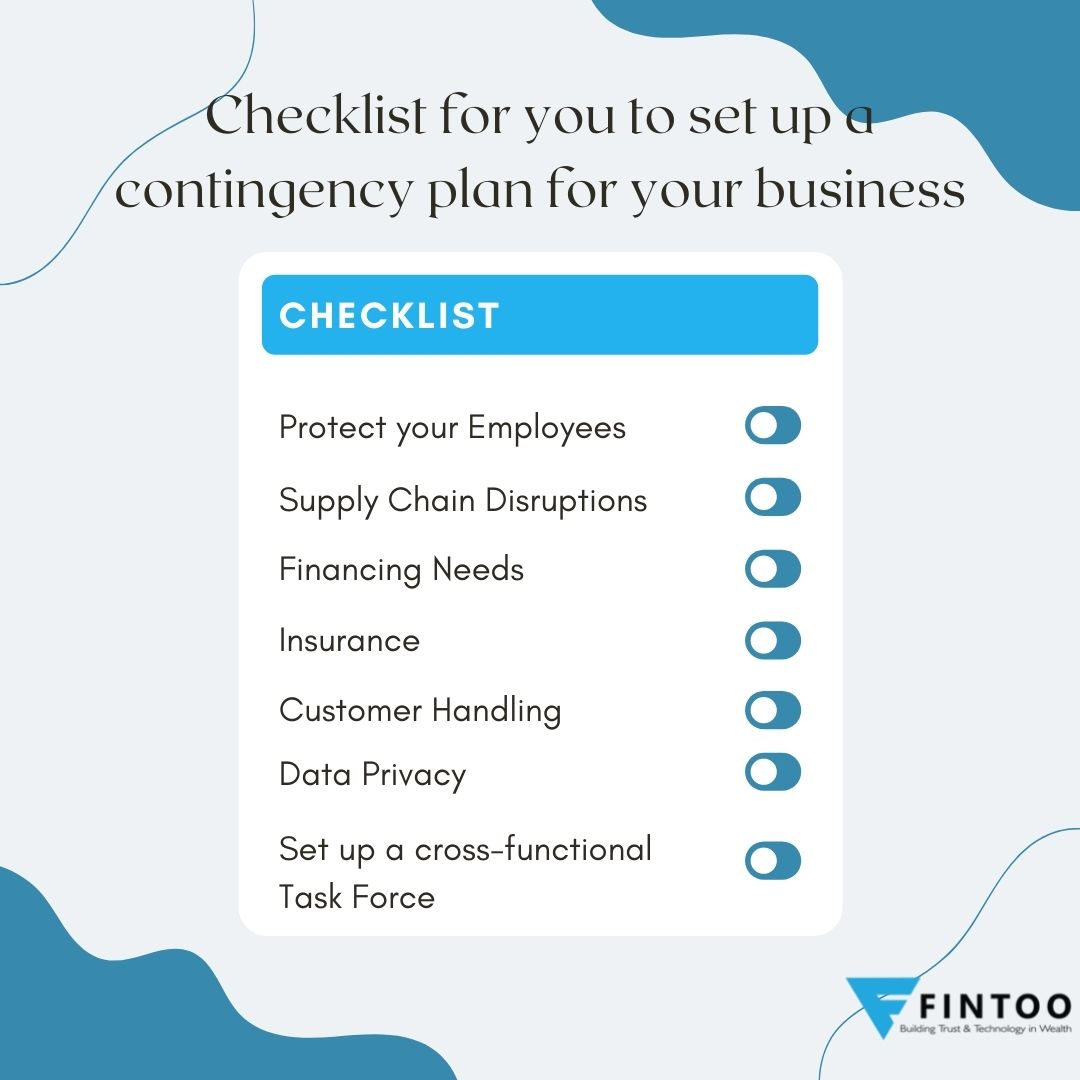 Set up a cross-functional Task Force: Establish a task force that reports directly to the CEO regarding all the business spread worldwide and about every department including HR, IT, etc. This team will assess the impact of the disaster on the business, check if the business is compliant with the government guidelines and of course cashflow planning, including business continuity and workforce management. 
Protect your Employees: Monitor the WHO guidelines to safeguard your employees from this virus. The employer need not only look after the employee in terms of health but also look after him in good faith which is owed to the worker. The employer can also provide the necessary equipment for safety and offer flexible working hours. 
Supply Chain Disruptions: The supply chain and the logistics of any business are bound to get hampered. Therefore one has to evaluate and make corrective plans for the potential supply chain disruptions and factory/warehouse closures. You should consider short-term changes to supply chain and logistics models.
Financing Needs: Ensure the availability of liquid cash to storm the weather and implement proactive cash management measures. You can also check if you are eligible for any subsidies or other financial support from the government or central bank with regard to financial losses incurred due to COVID-19.
Customer Handling: Companies need to update customers about delays and adjust customer allocations to optimize profits on near-term revenue or to meet contractual terms.
Also read: Financial Planning amid COVID-19
Insurance: As far as your insurance is concerned you will have to take care of the following:
Review insurance policies to assess potential recoveries for any business disruption.
Ensure notifications to insurers are made as required under existing policies.
Review and clarify needs for additional insurance coverage as the situation develops.
Data Privacy: Start by identifying the potential data privacy/leakage risks due to disruption of business-critical functions. Then update technical and organizational measures ensuring a hundred percent assurance to the customers, vendors and employees regarding the safety of their private data. 
Given these difficult times, the business functions can take a serious toll, but you can curb the impact by undertaking these emergency measures.
Note: This checklist is for general information purposes only and should not be construed as legal advice or any other advice on any specific facts or circumstances.
A financial planning platform where you can plan all your goals, cash flows, expenses management, etc., which provides you advisory on the go. Unbiased and with uttermost data security, create your Financial Planning without any cost on: http://bit.ly/Robo-Fintoo
To Invest and keep regular track of your portfolio download: Fintoo App Android http://bit.ly/2TPeIgX / Fintoo App iOS http://apple.co/2Nt75LP'
Disclaimer: The views shared in blogs are based on personal opinion and does not endorse the company's views. Investment is a subject matter of solicitation and one should consult a Financial Adviser before making any investment using the app. Making an investment using the app is the sole decision of the investor and the company or any of its communication cannot be held responsible for it.
Related Posts
Stay up-to-date with the latest information.