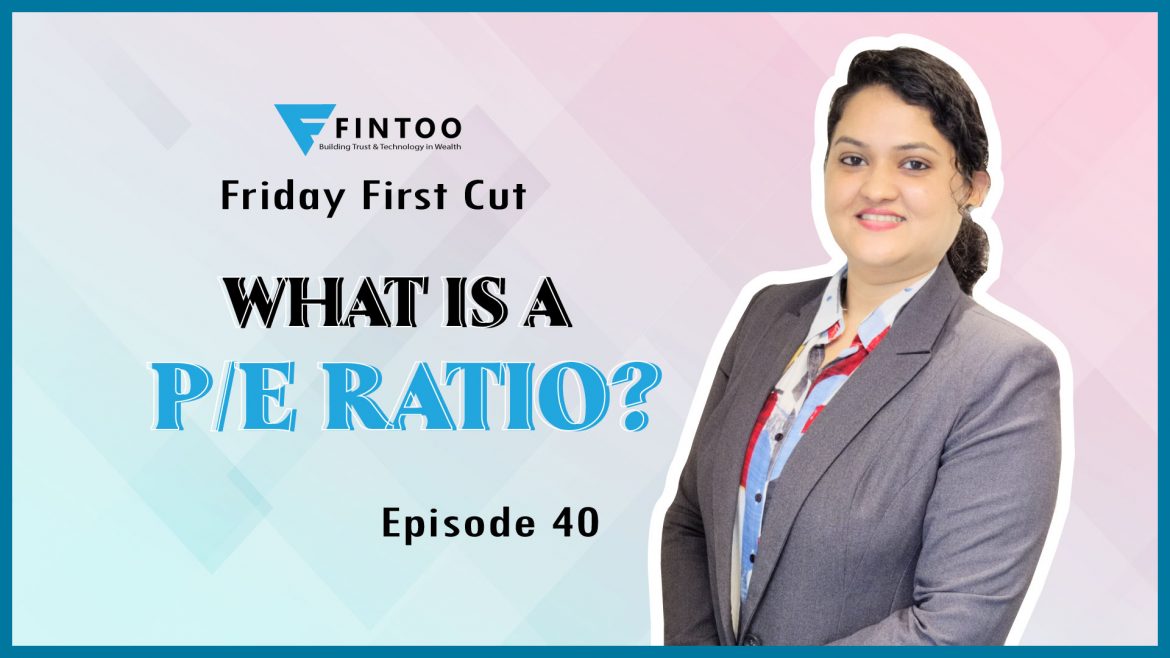 P/E Ratio stands for Price to Earnings ratio.
It is a measure of a company's current stock price relative to its earnings. It gives you a fair idea of what the market is willing to pay for a given company's earnings.

The formula is P/E ratio = Market Price of the share / Earning per share.
Must Read – How to pick stocks on the basis of P/E ratio?

To put it in simple words, we can say the P/E ratio is the price an investor is willing to pay for earnings of one rupee from that share.
P/E ratio varies from industry to industry. Each industry has a different range of PE ratio that is considered normal.
For Some sectors, P/E is a high number whereas for other sectors P/E is a low number. So a P/E of stock of X industry should not be compared with a P/E of stock of Y industry.
To know PE Ratio in-depth, do watch our video.
Must Read – Understand form 26AS – FFC episode 38
A financial planning platform where you can plan all your goals, cash flows, expenses management, etc., which provides you advisory on the go. Unbiased and with uttermost data security, create your Financial Planning without any cost on: http://bit.ly/Robo-Fintoo
Disclaimer: The views shared in blogs are based on personal opinion and does not endorse the company's views. Investment is a subject matter of solicitation and one should consult a Financial Adviser before making any investment using the app. Making an investment using the app is the sole decision of the investor and the company or any of its communication cannot be held responsible for it.
Related Posts
Stay up-to-date with the latest information.