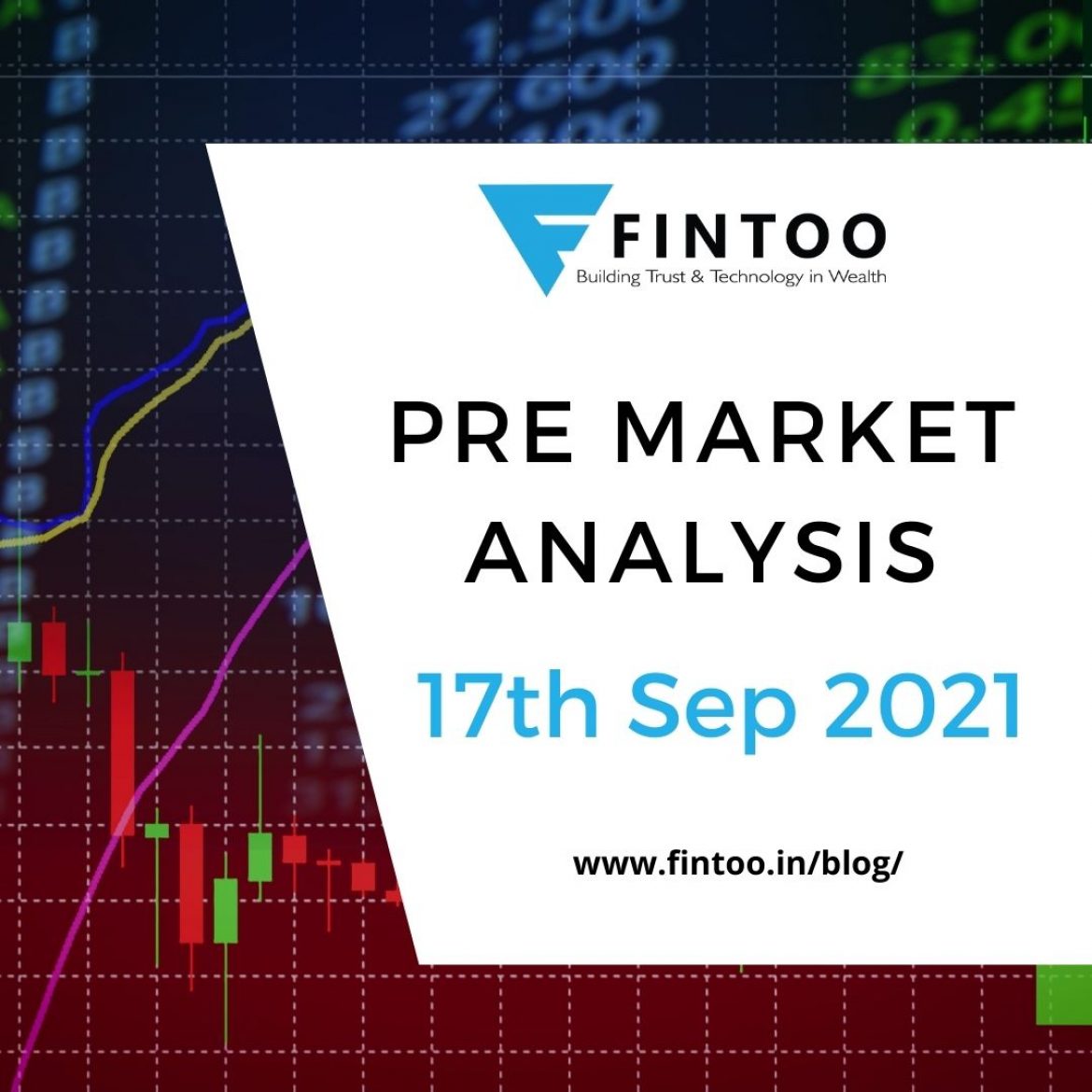 Market got second booster shot on Thursday after FM Nirmala Sitharaman laied out plan for bad bank, which helped Nifty Bank to surge towards February highs of 37708. The Nifty Bank still remains at critical positions as ratio of Nifty Bank to Nifty which has resulted in the breakdown in past few days may swing 12% up or down in days to come. A breakdown in NYSE Composite on closing basis also endangers a start of global market correction. Hence, the next few days will remain critical for Nifty with support at 17214 and resistance 17825.
U.S indices fell on Thursday paring losses in late trading after unexpectedly strong retail sales data underscored the strength of the U.S. economic recovery. The Dow Jones Industrial Average fell 62.22 points, or 0.18%, to 34,752.17, the S&P 500 lost 6.65 points, or 0.15%, to 4,474.05 and the Nasdaq Composite added 20.30 points, or 0.13%, to 15,181.83.
Stocks in news
Kotak Mahindra: Group Acquires Vehicle Financing Portfolio of Volkswagen Finance (Positive)
TVS Motor: Company acquires majority stake in European e-bike brand EGO Movement in an all-cash deal through its Singapore arm (Positive)
Ujjivan SFB: RBI approves constitution of 'Special Committee Of Directors' to oversee administration & operations of Ujjivan Small Fin Bank (Positive)
Hero MotoCorp: Company will make an upward revision in the ex-showroom prices of up to Rs 3,000. (Positive)
Airline Stocks: Aug domestic air passenger traffic up 136% YoY at 6.7 mn (From Agencies) (Positive)
Infosys: Frost Bank Selects Infosys as Strategic Partner to Launch New Mortgage Loan Product Offering' for your information and records. (Positive)
Biocon Biologics & Serum Institute Life Sciences Announce Strategic Alliance; BBL to get access to 100 m doses of vaccines annually (Positive)
Easy Trip Planners: WHV-EAM International Small Cap Equity Fund acquired 9,11,688 equity shares in the company at Rs 606.84 per share . (Positive)
Intellect: The company bagged a large multiple-year digital transformation destiny deal from Resurs Bank (Positive)
NCL Industries: CRISIL has upgraded the long term and short term ratings of the company's bank loan facilities (Rs 396 crore) to 'A'/Stable from 'A-'. (Positive)
White goods: The government has reportedly received an investment proposal of around Rs 6,000 crore for the PLI scheme for components of white goods such as air conditioners and LED lights (Positive)
J&K bank: Allotment of 16.76 Crores Shares to the Government of Jammu & Kashmir, promoter & majority shareholder of the Bank. (Positive)
Indian Oil Corporation: There has reportedly been a minor accident at the company's Barauni refinery. (Neutral)
Indiabulls Housing Finance: The company approved the floor price for the issue of FCCB at Rs 231.48 per FCCB and the opening of the issue on September 16 (Neutral)
Antony Waste: Cambridge (Mauritius) sold 2,34,926 equity shares in the company at Rs 415.11 per share on the NSE (Negative)
Must Read: ITR Filing Online Process Step-By-Step
A financial planning platform where you can plan all your goals, cash flows, expenses management, etc., which provides you advisory on the go. Unbiased and with uttermost data security, create your Financial Planning without any cost on: http://bit.ly/Robo-Fintoo
Disclaimer: The views shared in blogs are based on personal opinion and does not endorse the company's views. Investment is a subject matter of solicitation and one should consult a Financial Adviser before making any investment using the app. Making an investment using the app is the sole decision of the investor and the company or any of its communication cannot be held responsible for it.
Related Posts
Stay up-to-date with the latest information.