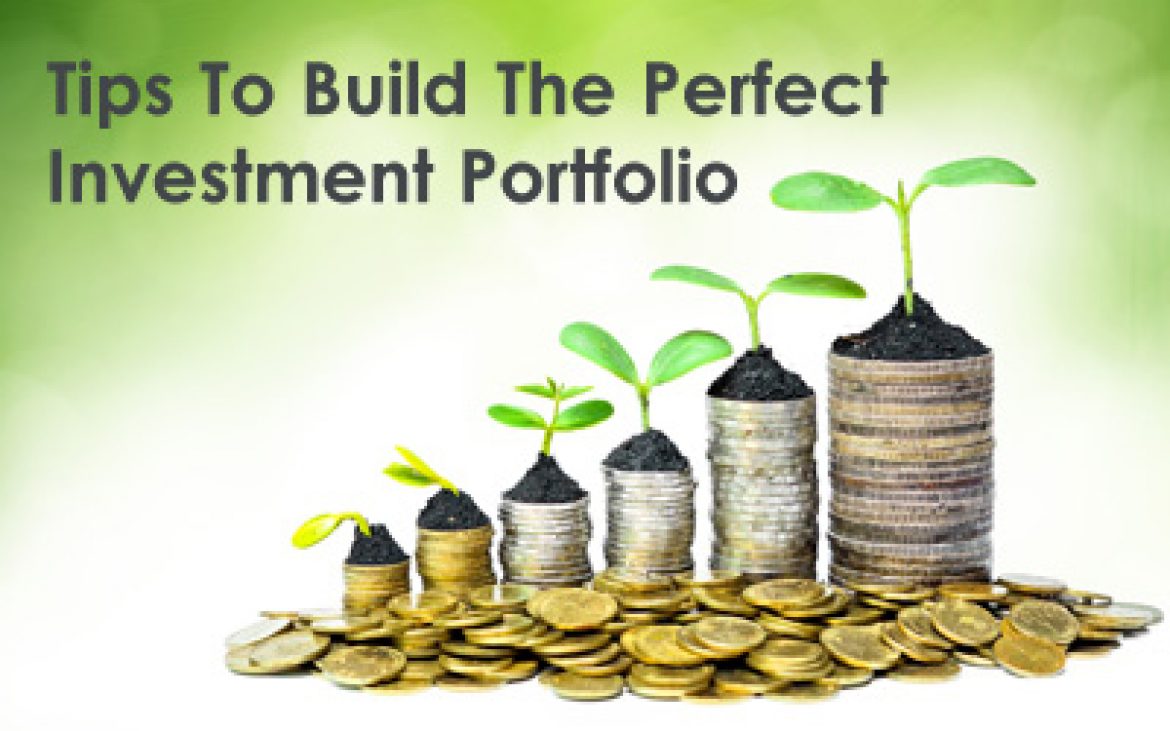 Investment portfolio is generally a collection of the assets that are owned by an individual or in which she or he has invested. Diversification is the key to success in every field and it is also necessary to keep your investments and assets diversified to cover all the aspects for the future. You have heard of the saying that it is very risky and not advisable to put too many eggs in a single basket, as all the efforts will be in vain if the basket falls. Therefore, it is necessary for an individual to learn and understand the tips and tricks to diversify, develop, and grow their investment portfolio up to its perfection.
With the growing technology and awareness of the stock market, more and more people are investing into the assets but they are lacking the basic knowledge as to how and where should they invest their money so that they can earn the maximum profits out of it. This is the reason why most of the people involved in the investment market are lacking the key features that is important to build a perfect investment portfolio.
The people should know that what type of investments they should make and how those investments will be beneficial to them. Financial planning will help them better in these matters and they can also take suggestions from a credible and reliable financial planner so that you can build a strong as well as a perfect investment portfolio. An investor should learn that there are short term investment plans as well as long term investment plans. The short term investment plans are much riskier than the long term investment ones and the investment strategy should be made in such a way that the portfolio covers both the type of investment plan in a ratio that is the best for you and your finances. You would not want to put your investment in to peril.
Here are some of the tips for the investors to create a perfect portfolio for the investments and assets
Diversification is the first and foremost thing to remember.
Without the diversification of the investments into the assets, your savings can go into vain and you will be left with nothing. So it is always suggested to every individual to try and invest their savings into a wide range of investments. This will prevent the loss of the assets and even if loss occurs then it will be a minor one.
Avoid trading too frequently.
It is recommended by the experts not to trade the investments too frequently and let them gain returns for you in some time. Investments do not provide returns to you instantly and you must wait for a certain period of time to seek for the profits. Give the required time to the assets by classifying them into the short term or long term investment plans.
Invest and forget.
This is also not a pleasant situation in terms of the investment market. One should always keep a track of the investments and trade that she or he is making and they should always keep an eye on the profits or losses that the money is making. If you are realizing that due to some changes in the company or due to the bad performance of the company, the stocks are going into loss, then you should trade them off and invest the rest of the money into some other funds.
You should try to maintain a fixed number of investments at a time.
There is no particular number up to which one should be investing but when the number of investment funds goes beyond the limit of 5 or 6 then you should consider limiting them up to that level only. Analyze your investments and make sure that you are not investing too much into something that you don't even need.
Are there any investments in your portfolio that you never paid any heed after purchasing?
This is one of the mistakes that every individual does. They purchase the investment in the heat of the moment and then they do not even manage them properly. They do not know how to put those investments into a constructive way and to gain profits out of it. It is necessary for you to have reasons for investing into each and every funds or assets that you own. An investment without any reason is not worth and you should stop right then and there.
Do not create a mess of assets in your investment portfolio.
Though diversification is a necessity but once you have created a balanced equation with your investment portfolio and it covers almost all of your needs for the present and future then there is no need to add any more classes of the investment assets. Though you may always need to reanalyze, recheck and re-balance the portfolio on a regular basis and update the old ones with the new policies offering the same features but adding another class of the investment to the portfolio will make it a mess and will be unmanageable.
A financial planning platform where you can plan all your goals, cash flows, expenses management, etc., which provides you advisory on the go. Unbiased and with uttermost data security, create your Financial Planning without any cost on: http://bit.ly/Robo-Fintoo
Disclaimer: The views shared in blogs are based on personal opinion and does not endorse the company's views. Investment is a subject matter of solicitation and one should consult a Financial Adviser before making any investment using the app. Making an investment using the app is the sole decision of the investor and the company or any of its communication cannot be held responsible for it.
Related Posts
Stay up-to-date with the latest information.
https://www.youtube.com/watch?v=59Ol6w2sqeM&feature=youtu.be In India, when it comes to financial planning...