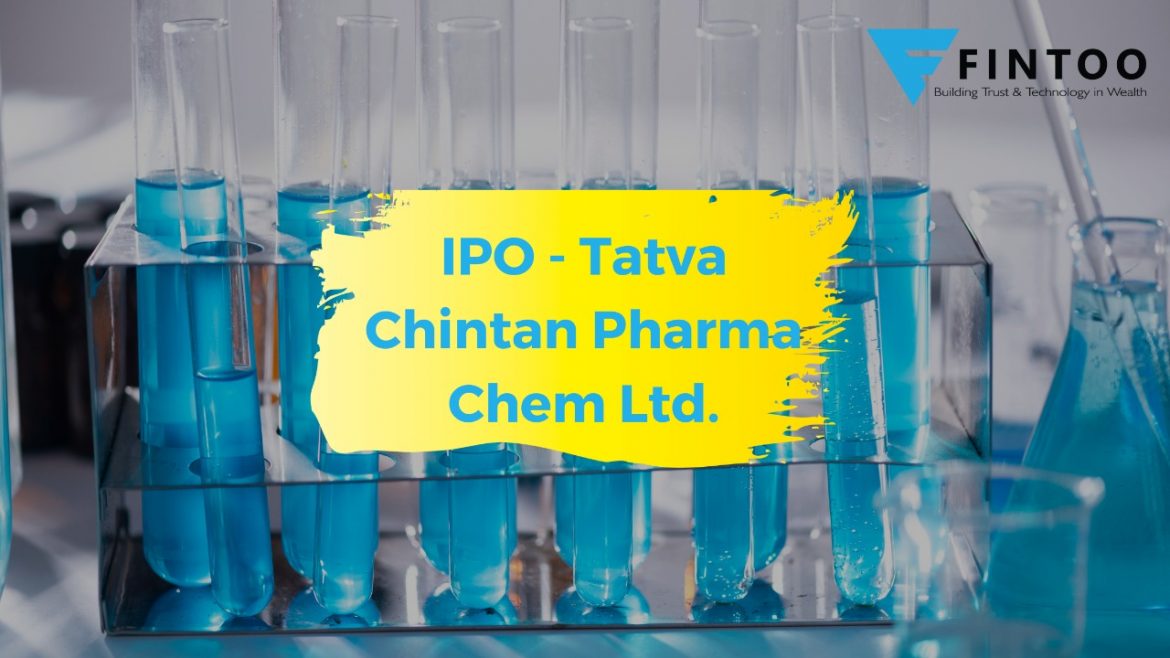 Incorporated in 1996, Tatva Chintan Pharma Chem pvt. ltd is a chemical manufacturing company that manufactures structure directing agents (SDAs), phase transfer catalyst (PTCs), pharmaceutical and agrochemical intermediates, and other specialty chemicals. The company serves customers across industries i.e. automotive, petroleum, agrochemicals, dyes and pigments, paints and coatings, pharmaceutical, personal care, and others. Its products are not only sold in India but also export to 25+ countries all over the world such as the USA, Germany, South Africa, China, and the UK. In FY 2021, total export contributed to 70.58% of total revenue from operations. Currently, it has two manufacturing facilities at Ankleshwar and Dahej in Gujarat. As of March 31, 2021, they offered 47 products under their SDA product portfolio, 48 products under the PTC product portfolio, 6 products under the electrolyte salts for super capacitor batteries portfolio and 53 products under their PASC portfolio.
Issue Open/Close – Jul 16/Jul 20, 2021
Issue Size- 5 bn
Price Band (Rs) 1,073- 1,083
Face Value (Rs.) 10
Funding expansion of its Dahej manufacturing facility
Up gradation at its R&D facility in Vadodara
General Corporate Purposes
Investment Arguments
Tatva Chintan is the largest and only commercial manufacturer of SDAs for zeolites in India and second-largest globally. Further, the company's key chemistries and products are gaining importance in the global market. The global production of tetramethyl ammonium hydroxide was valued at around USD 1.2 billion in 2019. Having multiple applications, to inhibit nanoparticle aggregation, the tetramethyl ammonium hydroxide market is expected to grow at over 7% CAGR through 2020-25 with Korea and China dominating the market. However, with just 2-3 players in the domestic market, Tatva Chintan stands an opportunity to expand and explore the global market. The company has managed to build a market for itself in India and across the globe with its in-depth knowledge of the chemistry. They have developed their technology to ensure production of high purity SDAs with PPM level of impurities.
Tatva Chintan's strong product portfolio has helped them build a wide customer base not only in India but also in more than 25 countries including the USA, China, Germany, Japan, South Africa, and the UK. During FY19, FY20 and FY21 exports of products accounted for 69.57%, 76.74% and 70.58% of their revenue from operations, respectively. They have two wholly owned subsidiaries in the USA and Netherlands, to facilitate their overseas operations. The company's clients include Merck, Bayer, Firmenich, Asian Paints, Otsuka, Divis Laboratories, Laurus Laboratories and others. They have served 508 clients and acquired 153 new clients in fiscal 2021. Further as on 31st March 2021, 53.14% of customers have been their customers for over 5 years. The company plans on utilizing expanded geographical footprint to address the sourcing requirements of existing multinational customers as and when they enter new markets, thereby consolidating their position as a preferred supplier across geographies. Several global players prefer a "China + 1 offshore strategy", with capacities shifting to cost efficient markets with strong technology capabilities like India.
Key Risks
Increase in prices of primary raw materials which include tertiary amines, alkyl halides, general solvents and other general and fine chemicals may impact profitability
Failure to comply with the quality standards and technical specifications
The company depends on a limited number of customers for a significant portion of revenue.
At the upper price band of Rs 1,083, the company is valued at PE of 45x its FY21 earnings. The valuation reflects the current mood in the Chemical sector in the secondary market. The listed peers are trading at expensive valuations with Aarti Industries, Navin Flourine, Alkyl Amines trading between PE of 55-75x. Markets are expected to consider this fact and give a response to this issue accordingly. The Company has high growth potential, has a dominant producer status, exposure to green energy and strong balance sheet. Its upcoming expansion plan will increase its aggregate capacity by 200 kilo a litre (71.4%), which is expected to increase profitability over the next 2-3 years. Considering all this, long-term investors can "SUBSCRIBE" to this issue.
Also read – Zomato Ltd. IPO (Recommendation: Avoid)
A financial planning platform where you can plan all your goals, cash flows, expenses management, etc., which provides you advisory on the go. Unbiased and with uttermost data security, create your Financial Planning without any cost on: http://bit.ly/Robo-Fintoo
Disclaimer: The views shared in blogs are based on personal opinion and does not endorse the company's views. Investment is a subject matter of solicitation and one should consult a Financial Adviser before making any investment using the app. Making an investment using the app is the sole decision of the investor and the company or any of its communication cannot be held responsible for it.
Related Posts
Stay up-to-date with the latest information.