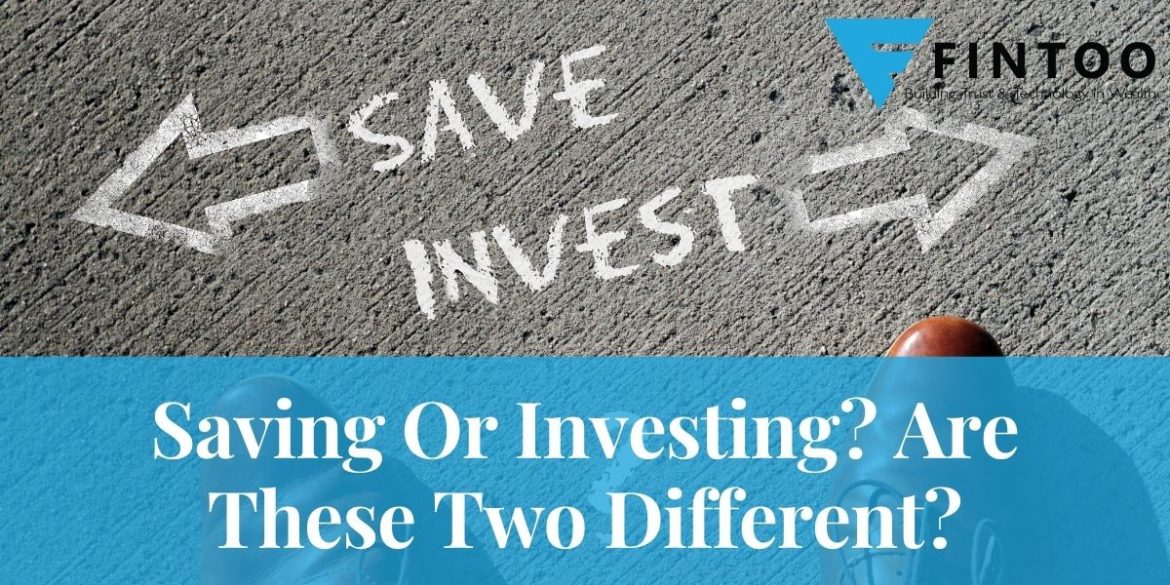 I still remember my childhood days, when my mother would give me pocket money only if I did the house chores. She would tell me that half of it, I could spend, while the other half, was put into my piggy bank or should I say 'KHAZANA'. Well, of course, now we have banks for that. Yes, those were the good old days. I think everyone knows how important it is to save and invest, given the current situations, where anything is possible.  Though some people still think that, just because they save, they are investing, so the real question that needs to be asked is, 'Are savings and Investment, the same thing?'
Savings and investment are 2 completely different meanings. Most of the time, people spend first and then save, so whatever remains from their income, they save it by keeping it in their bank accounts. Savings have to be the other way round. Look at the below 2 options:
Income earned – your expenses = Savings
Income earned – your savings = expenses
People always prefer the first option, sometimes no money is also left, after spending. Today everyone wants to live a lavish lifestyle and keep up with the current status, be it gadgets, clothes, accessories, etc. The logic behind the second option is, you get your income, you save it and then you can do whatever you want with the remaining money. So this way you are saving and not throwing away all of it.
Income earned –> savings made –> savings invested will give you wealth creation.
It is one thing to start saving, but what do you do with the money you save? That's where investments come in. You can expect a 3.5% to 6% return on your savings account, but do you think that's enough?
Of course not!
Especially when you have goals that need to be achieved over a long period of time.  When you have so many other options out there, why would you settle for such a low return? You have to invest your savings if you want your money to grow over a period of time. People have goals, it could be short or long term, they also have risk appetites which could be aggressive, conservative, or even balanced, so depending on that, they have various investment options available to them, also keep in mind that savings are a type of investment. It is used to fund goals that come in the near future, we will look at some circumstances later.
So all your savings are not just meant to be kept in your account, if invested correctly, they can reduce the burden, of you worrying about reaching your future goals in time. And it also will help you create wealth. People have this very wrong idea, that financial planners can help them reach all their goals, which is not true, financial planners, help you create wealth, with the resources you have. Sometimes the resources that you have, may not be enough to fund your goals, that's why you need to invest it, to create those funds.
Let us get a better understanding of this difference, by the help of some examples. We shall now take the examples where savings are concerned. The below points will help you understand, 'WHEN' it is important to save:
Buy a laptop or a phone or any gadget:
You do not need to save for 5 or 10 years, just to buy a laptop or a phone. You will obviously buy one if it falls in your budget. You may keep a certain amount of money aside every month, so you can collect enough funds within the next few months to buy that laptop or phone. That certain some of money that you've kept aside is known as 'SAVINGS'.
Emergency Fund
This fund is a very important one. I would suggest that all of you keep or maintain an emergency fund. This fund is maintained so that, people do not have to run about, asking for money or borrow or take a loan. You should 'SAVE' a certain amount every month (apart from your investments) and put it into your savings account, because in the future if any emergency occurs, like you met with an accident, or lose your job, or any such similar incident that could occur, you are going to need funds to help you cope with that loss. Now the main question is, why does an emergency fund need to be in a bank? This is because, when an emergency occurs, you need the money on the spot and it should be easily accessible. The emergency fund should contain at least 6 months of your monthly expenses. So a savings account is the right place for your emergency funds, as you can withdraw the money at any point in time.
Must Read: 9 Reasons To Buy Life Insurance Now!
Gifts
Your best friend's birthday is coming up, what are you going to buy them?
Don't have enough money?
Well, you should have started saving up in advance to buy her/him a nice gift. This is just an example, but it is also a reality. That is why saving is equally important as investing. You never know when you might need it. It is not necessary to save for a purpose, except, in the case of an emergency fund, but having goals to save for, the better it is for you.
So now this is how you should handle your income:
Income earned – Savings – investments = Expenses
Now let us take examples of why people invest. Some people invest just to inculcate the habit of saving and some invest to reach a specific goal or invest for a specific purpose:
Buying A House
It is not easy to buy a house with one's savings. Unless you are a millionaire or 'Crorepati' or a very rich man or woman, you cannot buy a house without taking a loan. Even while taking a loan, there is a down payment that you need to make. Where or how are you going to accumulate that amount. So if you are still young and want a house of your own, then start investing now, it will help build up a corpus to achieve that goal.
Child's Education
Let's face the fact, education is not getting any cheaper, and I think all the parent's of India will agree to that. They are your children after all and you will want what's best for them, i.e. to give them the best education, but can you afford it? Of course you can! But you have to start investing now. Always remember the earlier you start, the bigger corpus you grow. So you can afford to take risks, as your goal is a long term goal, but you need to change your asset allocation, when your goals is near, i.e. shift your money more into debt, so as to keep your funds safe.
Retirement Planning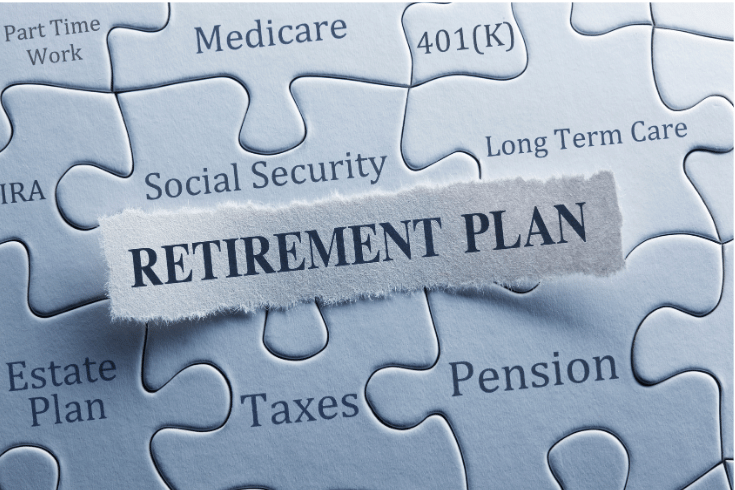 Here is another long term goal, that people don't think about. You may feel that for reaching the retirement age, there's a long way to go. But what about the retirement expenses?
Do you still think you have a long way to go before you start investing for your retirement corpus? Just think about this scenario, 10 years back what were your household expenses and compare it with your current household expenses. Do you see the difference? And that's exactly why you should start investing for your retirement now.
As mentioned before, the earlier you start, the bigger your corpus will be. One has to also keep in mind, the inflation and you will not be earning any income, during your retirement period. Also ask yourself, what if you live longer? How are you going to fund those years of your life?
A lot to think about right?
That's why the earlier you start to think about funds for your retirement, the better for you.
So, these are the differences in reasons, as to why you should 'SAVE' as well as 'INVEST'. And for those of you, who are still searching for reasons to start saving or investing, I think you've got quite a few of them, that will boost you, to go ahead.
One important point to keep in mind that, for long term investments, you can invest in risky instruments, like equity funds, but remember that when you are nearing to your goal, the funds should be shifted from risky to safer investment instruments, like debt funds. For example, you want to achieve a goal in 10 years, So for the first 5 years, you can start with 80:20 in equity and debt, then shift to 60:40, then after 3 years, shift to 30:70 and in the 9th year, you can shift to 10:90. This way you are minimizing your risk, when you reach closer to your goal. So that's how you need to plan for your investments.
For all you parents out there, instead of giving your children that hefty pocket money, save it and invest it for them or at least inculcate the saving habit in them. They may feel the pinch now or maybe too small to understand it, but will realize it and thank you later. This will also get the burden of their future off your shoulder and will also help you reach your goals in time. So save and make the savings work for you through investments. As you can see, savings and investments both are important, but knowing the difference is what matters more. So use your income wisely!
A financial planning platform where you can plan all your goals, cash flows, expenses management, etc., which provides you advisory on the go. Unbiased and with uttermost data security, create your Financial Planning without any cost on: http://bit.ly/Robo-Fintoo
To Invest and keep regular track of your portfolio download: Fintoo App Android http://bit.ly/2TPeIgX / Fintoo App iOS http://apple.co/2Nt75LP'
Disclaimer: The views shared in blogs are based on personal opinion and does not endorse the company's views. Investment is a subject matter of solicitation and one should consult a Financial Adviser before making any investment using the app. Making an investment using the app is the sole decision of the investor and the company or any of its communication cannot be held responsible for it.
Related Posts
Stay up-to-date with the latest information.