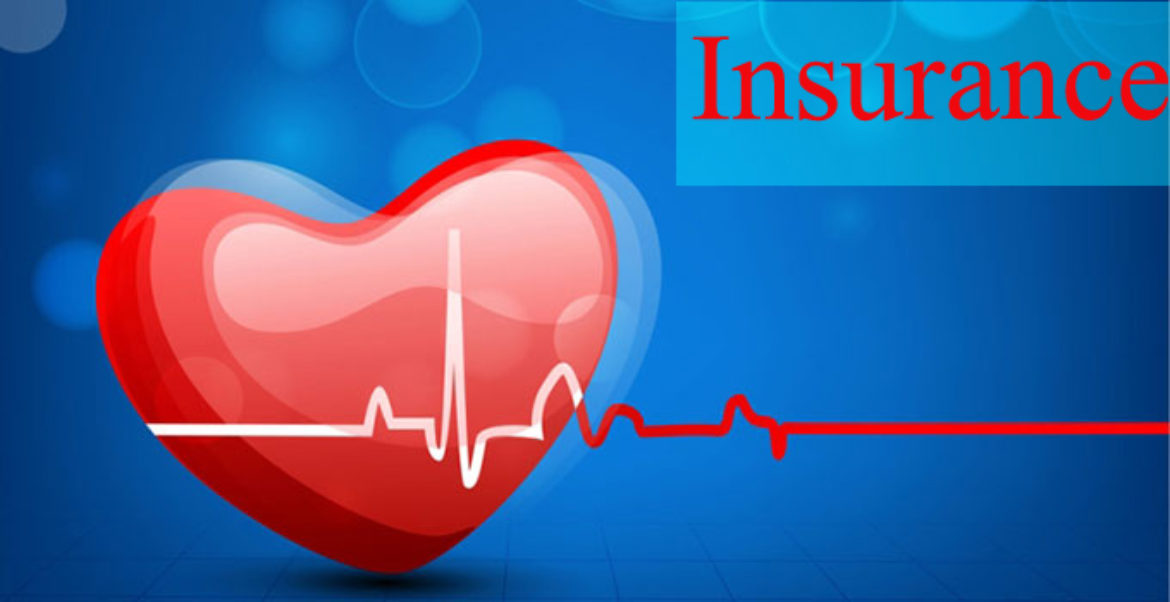 Someone once asked me, 'Did you get sold to insurance or did you buy insurance?'. At first I was confused, how can someone get sold to insurance? But after few minutes I understood what he meant. Almost everyone gets sold to insurance.
How?
Well an insurance agent comes and sells a policy to you, that you do not even require and you are so fascinated with the features of the product, that you do not look for the catch. So now you are stuck with a policy that you do not require and paying a premium which could be high. And that's how you get sold! Buying insurance is when you know you need it and know what you're looking for. All you have to do is see which insurance policy can provide you with what you want. Always be careful when you go to an insurance agent for advice, they will only tell you the advantages of the policy, but knowing whether it fits your requirement, is totally dependent on you. So always be sure of the advantages and disadvantages of the policy.
Another mistake that people often make is, buying insurance from friends and family. Which could be even worse than buying it from an insurance agent. Every time your friend or relative has to reach their target, they'll know who to approach. You'll be stuck with paying premiums for policies you may not even want. You are paying those premiums with your hard earned money. You can use that same money elsewhere, and even profit from it. Use your money to work for you, not the other way round.
Insurance has to be bought for the right reasons. It is a very important financial tool and your financial kitty would be incomplete without it. Parents work so hard to make their children's life easier, so that their children do not have to slog later.
Everything is becoming so expensive, that planning ahead is very important to reach your goals. Specially if you have a lot of people dependent on you. 'Life is uncertain' is a fact, no one can change it. So it always better to have your loop holes covered, before you come to that stage. It's hard enough your family has to suffer the loss of your life, but don't put a financial burden on them too. Life insurance policies are not only meant for covering the loss of your life but you can also cover the financial loss of any goal too.
Let us now look at some reasons why you need insurance, some of them might even surprise you. Here goes:
1. Basic Cover For Your Financial Loss :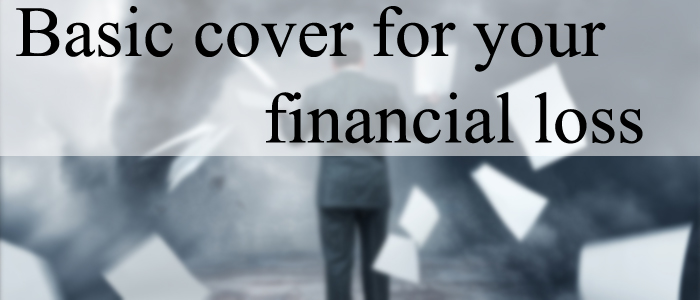 This is one of the most common reasons why you need insurance, to cover your financial loss. Your family will be so devastated at the time of your death, that they will not be able to think straight. This insurance cover will help them get back on their feet and also cover the immediate expenses that come along the way. This way, you can save your family the trouble of not worrying about their financial needs.
2. Tax Benefits: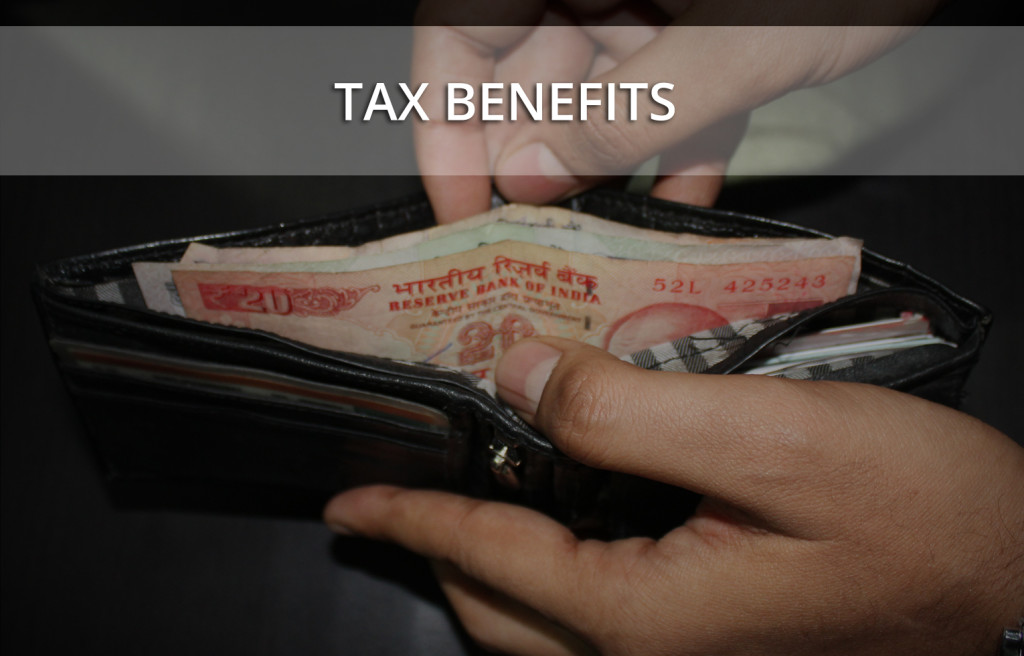 Some people buy insurance to obtain the tax deductions available to them. The best thing about life insurance is that their maturity claim as well as the death claim are both tax free. Even the premium amount is available for deduction under section 80C. The premium claimed can be, up to a maximum amount of Rs. 150000/-, since that is the limit under section 80C.  After having said that, do not buy any insurance just to claim this deduction. If you are going to buy insurance for this reason, then you might as well buy a policy that will attend to your needs.
3. Financing Your Debt: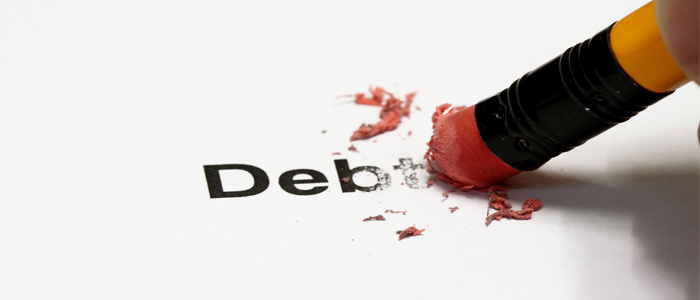 Now I'm sure you do not want your family to carry the burden of paying off your liabilities. So if you have got your other goals covered through various investments, then get your liabilities covered through insurance. For example, you've taken a house loan, and you still have half the amount to pay back, take an insurance cover for that amount, so even if you are not there, your family will have the finances to pay off the loan.
Must Read: Why Should You Start Investing Early In The Life Insurance?
4. Sort Your Education And Retirement:
Life insurance just doesn't mean insurance for your life only. It also provides cover for your income. For retirement, annuity is a very good option to consider. After investing in an annuity, you will receive a regular income till your survival. So if you haven't considered this option, I think it's time you do.
As for your education, there are education plans offered by the insurance companies for your children, so that in case of an unfortunate event, your child's education will not be compromised in the bargain.
5. Earlier The Cheaper: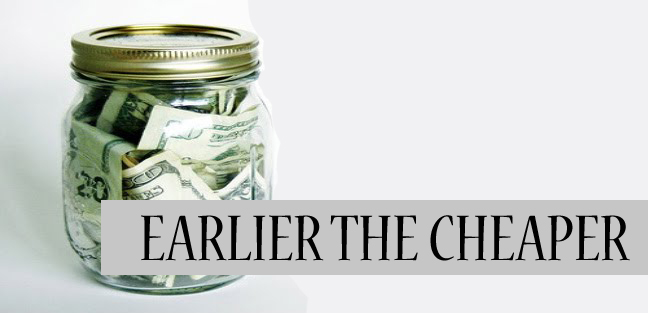 The earlier you buy a life insurance cover, the cheaper it is for you. While you are still young, there is a very low chance of you getting diagnosed with various diseases. So it's always better to take insurance earlier, so you do not have to spend much when it comes to premium payment, it will be affordable.
6. Insure Your Business: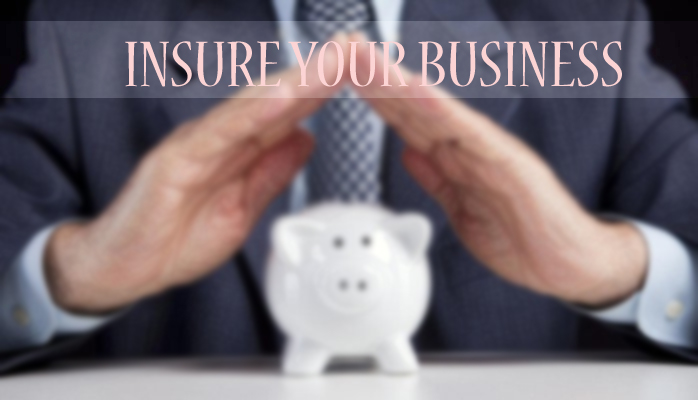 Insurance is a very handy tool if you have a partnership business. You can take insurance on your partner's life, so that if he/she passes, the company can use that money from the claim to make up for the loss of the deceased partner. The money can also be given to the nominees of the deceased's family, this way they do not have to give them a share in the company.
 7. Regular Income: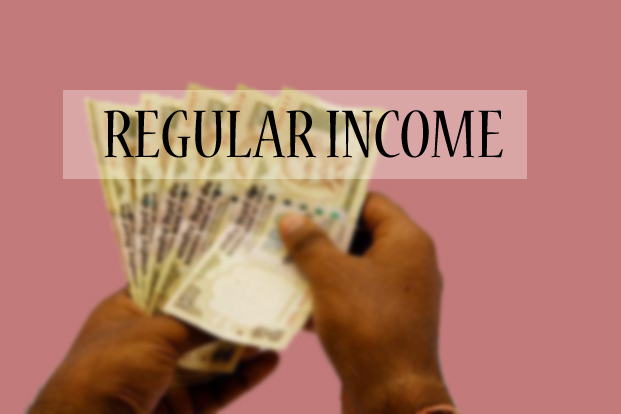 Apart from your basic cover, insurance also provides you with regular income. So if the insured passes away, the family members will get the death claim as well as regular income will be provided to the family. This way the family can use the claim for the immediate expenses and the regular income for their monthly expenses.
8. Sometimes It Can Be Too Late: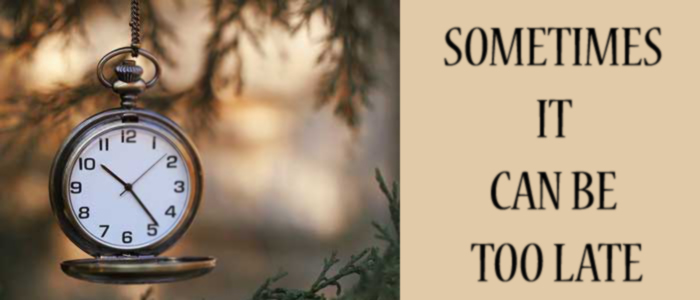 The famous phrase 'It's never too late', but in insurance, it can be too late. Do you think a person at the age of 55 or 65 or 75 years of age can get an insurance policy easily? No insurance company will take that risk, and even if they do, then the premium amount will be so high, you might not be able to afford it. So don't wait for it to be too late.
9. Back Up To Fund Long Term Goals: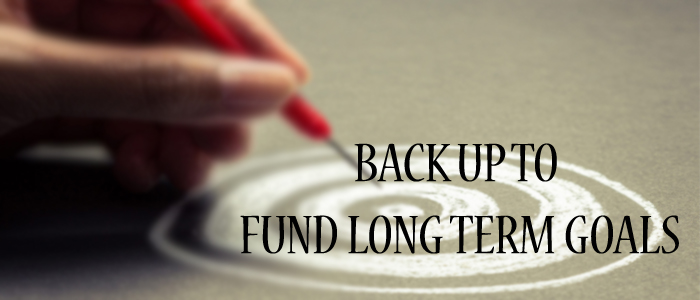 Now you may think, we have investments for that. But a lot could go wrong with your investments. In this case, we will consider how an insurance policy, can come to your rescue. For example, you are investing through SIP, to achieve a certain goal in say 10 years down the line, after 5 years, you pass due an unfortunate accident. Now from where is your family going to get the funds to continue that SIP, and how will they be able to reach that goal? But if you had an insurance policy, your family can use the death claim amount to continue with the SIPs.
I think these reasons are more than enough to at least think of buying insurance. You may have had bad past experiences with insurance, but now you are aware of the options available to you, which can help you plan accordingly. So if you still have doubts about your choice, then always consult an adviser, they will guide you in making the right choice. So get insured and get that 'Peace Of Mind' in return.
Related Posts
Stay up-to-date with the latest information.