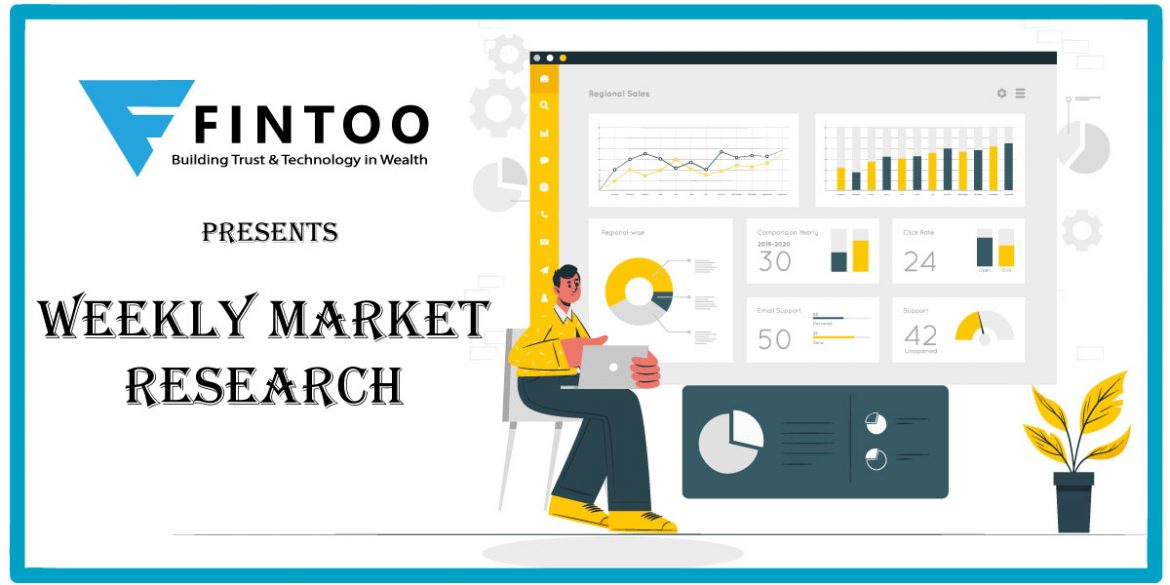 Market end volatile week lower; Outlook remains cautious
Nifty for the week remained highly volatile and rebounded after moving below short term moving average of 50 DMA and finally closed with losses of less than 0.59% to 15,763 levels. The FIIs have turned aggressive sellers for the month of July by selling more Rs 25,000 crore in the cash market which remains a major cause of worry for Indian markets going forward. On the technical front, the Nifty which was oscillating in rising wedge pattern has once again closed below the support line and is therefore likely to see further selling towards 15,100 based on pattern projection.
Must Read: Is It Safe To Invest In Cryptocurrency? Here Is All You Need To Know
Nifty Chart

The open interest (OI) analysis of the entire market has also thrown up a major warning signal with data indicating clear euphoria and correction of a larger amplitude remains on the cards. The data suggest that the retail segment has taken excessive leverage without adequate hedges and may trigger serious unwinding in the markets. Retail traders hold 9.8 lakh contracts of long positions and have short sold 3.8 lakh of put option contract, thus taking the most risky bet. On the other hand, DIIs have accumulated aggressive short positions accounting to 58% of entire stock futures available in the system. This position taken by DII is quiet dangerous as it suggests that they feel that the upside for market is exhausted and the market is positioned for more than 20% fall in the near term. FIIs who are continuous seller in cash market, have hedge their positions with long contracts and short contracts matching each other i.e. Long Index Future + Long Stock Future + Long Index Call = Long Index Put + Short Stock Call.
Open Interest Analysis (figures in contracts outstanding)
| | | | | |
| --- | --- | --- | --- | --- |
| | FII | Retail | DII | Total Contracts |
| Index Futures | 35,364 | 8,233 | -51,839 | 2,92,690 |
| Stock Futures | 75,303 | 9,78,953 | -12,26,147 | 21,22,318 |
| Index Call | 79,426 | -40,468 | 401 | 19,77,180 |
| Index Put | 1,90,858 | -2,83,963 | 47,976 | 19,50,195 |
| Stock Call | -21,773 | 2,07,497 | -14,428 | 6,69,221 |
| Stock Put | 687 | -1,06,669 | 0 | 4,01,683 |
Source: NSE data
Author: Nisha Harchekar – M.M.S (Finance) – 16 yrs+ experience as Equity Research Analyst
Fill in the details and our Income Tax Filing experts will get in touch with you. Hassle-Free Online ITR Filing with Fintoo! Start e-Filing
To get started with personalized Automated financial planning visit – http://bit.ly/Financial-Planning-Tool
Disclaimer: The views shared in blogs are based on personal opinion and does not endorse the company's views. Investment is a subject matter of solicitation and one should consult a Financial Adviser before making any investment using the app. Making an investment using the app is the sole decision of the investor and the company or any of its communication cannot be held responsible for it.
Related Posts
Stay up-to-date with the latest information.