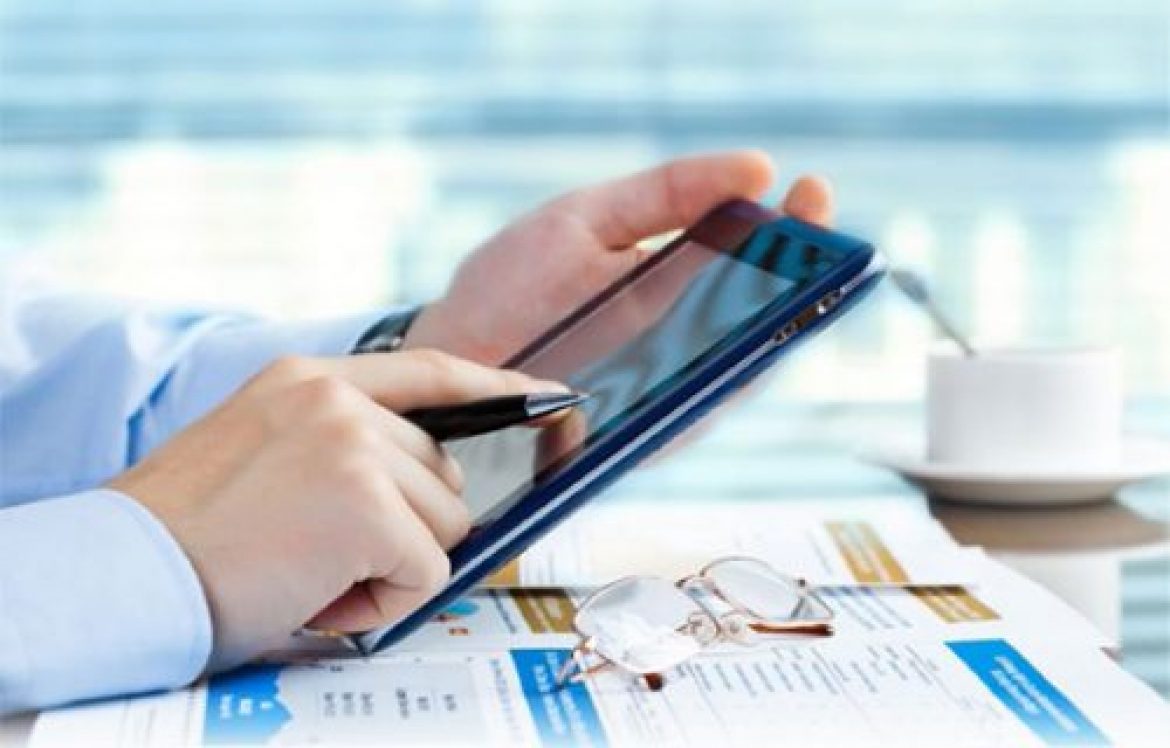 Fintoo is a premier online platform by India's leading Financial and Tax Consultancy Firm, Financial Hospital. Fintoodirect makes mutual fund investments easy and effective. This online portal allows individuals to easily invest and track their entire portfolio. A tie-up with 22 leading AMCs (Asset Management Company) ensures that investors don't have to take a chance with average performance funds but get access to the best funds in the market. Investors can simply log in to their accounts and start investing in a convenient and peerless manner. Those with multiple funds across sectors can take advantage of Fintoodirect's intelligent segregation feature to organize their investments in a systematic manner. Unlike other investment avenues, Fintoodirect allows investors to track each of their investments in real-time. A combination of expert financial guidance from the experts at Financial Hospital and an investment platform like Fintoodirect enables investors to scale new heights and enhance their wealth like never before.
However, despite the multiple benefits, new users find it a bit difficult to understand how the app works. To address these needs, here is a step-by-step guide on how users can use the Fintooinvest app easily – steps below to maximise your wealth with Fintoodirect.
Purchase your investments
Go to Fintoodirect to select and purchase your investments. It is recommended that you go through the guided tour of the options and functions available to avail the investments that best suit you.
You will be able to view all the products that you can invest in on the next page. Go through them to see which product favours your investment goals.
Choose the appropriate filters via the 'Filters' option on the left-hand side of the page. Choose from Mode, Asset Type, Category, Fund Option, Fund House, Risk Level, and Mini Investment as given in the Filters.
Click on the tiny 'i' icon next to each product to view basic and investment details of the product before adding any to your investment cart.
Next, choose between the mode of investment you prefer – Lumpsum or SIP.
After this, fill in your goal amount, how much you enter the tenure and frequency, and from when you want to start the investment.
If you are not sure, calculate the required amount for investment via the 'Calculate how much I need' tab in the upper right side.
You can click on 'Add to cart' if you want to add more investments to your portfolio.
Click on 'Checkout' after you have finished adding investment to your cart.
You will see a message 'Please start investing to view your Portfolio. Click here to proceed' to begin investing. Here you'll be asked to login or register. Enter your details to access your dashboard. In case you already have an account, you can even login before adding your products to cart.
If you are a new member you can sign up via email (Enter your phone number, email ID, and password).
An OTP will be sent to your phone.
Enter the OTP in the OTP field on the site.
You will receive a registration confirmation email from Fintoo.
Next, enter your PAN card number by either clicking the 'Start Investing' button in the email, or by entering it in the PAN field pop-up on the site.
Voila, your account is done.
Fill up your 'My Account' section with your:
Personal details (Name, Date of Birth, Aadhar card number), Address Details (as per your Aadhar card), Other Details (occupation, tax status etc.), Upload KYC Details (PAN card, Photo, Address Proof), and Foreign Account Tax Compliance Act (FATCA). In case you are a KYC verified user, you don't need to upload documents for KYC
Bank Details (Account number, IFSC code, Bank name, Bank branch, Upload cancelled cheque etc.)
Add Nominee/s (Name, Nominee's PAN card number, relationship, etc.) if needed and click on 'Save' once you have filled all the mandatory fields.
After you have completed the above, you will be taken to section wherein you're required to download AOF and mandate (in case of SIP) which needs to be duly signed, scanned and uploaded in the 'Upload Account Opening Form'. The formats of the form accepted are: jpg, jpeg, png, pdf, and tiff). Fintoo also requires hard copies of the same document. You can choose between couriering it or having it picked-up.
Select your preferred 'Bank' to continue the transaction process. Tick the box, confirming that you have read the documents carefully and that you agree to all the terms and conditions contained therein. Click on 'Save Details'.
You will be taken to the 'Payment Review' page where you can review our transactions and purchase them by clicking on 'Pay Now'.
HOW TO TRACK YOUR INVESTMENTS
Fintoo makes it easy for you to track your investments. Follow the steps below to track your investments:
Login to your Fintoodirect account.
Your Dashboard displays a summary of your asset allocations, investment values, current value, and returns on investment rate.
Beside the Dashboard tab, are the SIP Transactions, Transactions, and Transact Online tabs to navigate to the one you require.
Click on the SIP Transactions tab to view your SIP investments and their details.
Click on the 'Transactions' tab to view your SIP transactions of any particular folio.
You can choose how many transactions you want to see at a time by selecting from the 'Show' filter on the left hand side.
In one glance you can view your Transaction type, investment date, amount return percentage, price return percentage, current value, Gains/Loss, CAGR, and several other key details about each SIP investment in your portfolio.
To check your Mutual Fund investment, click on 'Transactions' tab next to SIP Transactions.
After you click the 'Transactions' tab, you will see a box labeled 'Transactions' – click on that.
All your Mutual Fund investments and other investments will appear along with their Folio number.
You can view all your investment details like start date of investment, units, investment cost, current value, Gain/Loss, and returns on investment here.
You can further click on the title of each mutual fund investment to take a detailed look at your investment.
The last tab is 'Transact Online' to help you take action on your Investment planning and management.
Click on the Transact Online tab.
Select the action from the dropdown that appears.
Choose from the following options according to your requirement:
i. Additional Purchase: Invest more amount in your existing scheme. Select the fund and fill in the investment amount and Submit.
ii. Redeem: To redeem, select the scheme and the number of units or amount you want to redeem from a scheme in your portfolio and Submit.
iii. Switch: To switch, select the scheme and the number of units or amount you want to switch from a scheme in your portfolio and Submit.
iv. Start SWP: To start a Systematic Withdrawal Plan (SWP), choose the scheme, frequency, investment amount, and duration for it, and Submit.
v. Start STP: To start a Systematic Transfer Plan (STP) select the scheme, investment amount, STP to scheme, frequency and time period, and Submit.
vi. Stop SIP: To stop a SIP select the scheme name and Submit.
vii. Stop SWP: To stop an SWP select the scheme name and Submit.
viii. Stop STP: To stop an STP select the switch out scheme name, enter the switch into scheme name and Submit
A financial planning platform where you can plan all your goals, cash flows, expenses management, etc., which provides you advisory on the go. Unbiased and with uttermost data security, create your Financial Planning without any cost on: http://bit.ly/Robo-Fintoo
Disclaimer: The views shared in blogs are based on personal opinion and does not endorse the company's views. Investment is a subject matter of solicitation and one should consult a Financial Adviser before making any investment using the app. Making an investment using the app is the sole decision of the investor and the company or any of its communication cannot be held responsible for it.
Related Posts
Stay up-to-date with the latest information.