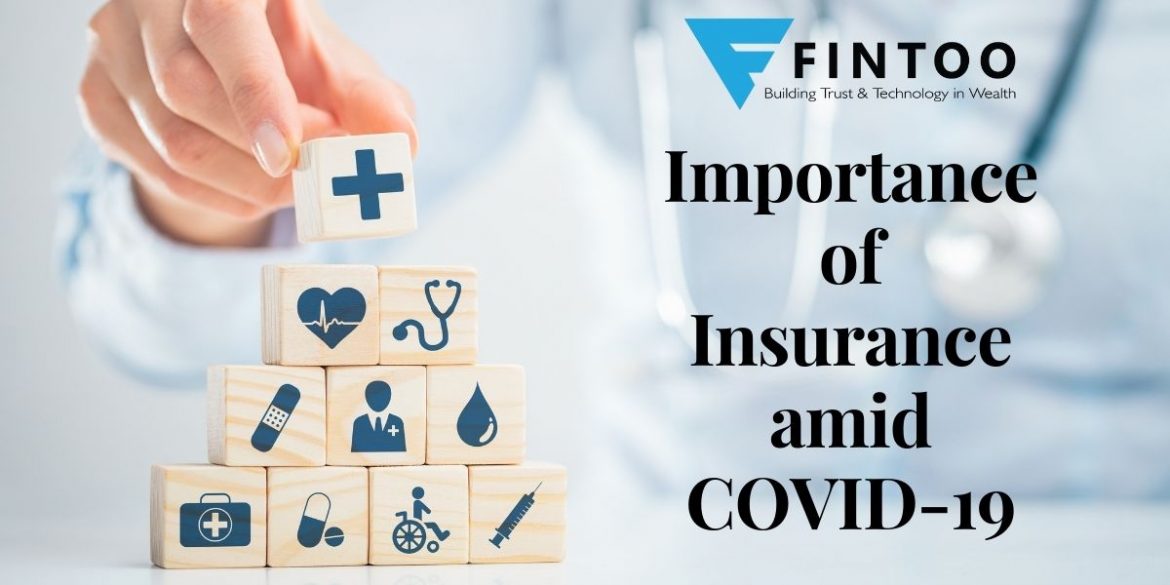 After experiencing the wrath of Novel coronavirus which is spreading like fire across the globe, the people will now realise the importance of having adequate insurance. This COVID-19 pandemic has resulted in more awareness and importance of Insurance. One should consider it as a risk cover rather than a mere investment product.
In this blog, we will understand why it is so important to adequately insure yourself. We will discuss insuring the most valuable asset that you own – YOUR LIFE and insuring your HEALTH.
Let's start with the very basics – What is Insurance?
What comes to our mind, when we think about insurance? Benefit, return, investment? Well, all these things are a part of the policy, but what is the actual meaning of 'insurance'? Insurance covers 'risk'. We can't predict the future, so the possibility of uncertainty happening with our life remains. Insurance was introduced to cover the risk of that uncertainty.
If we see the current situation, this is completely uncertain. Nobody would have expected the spread of a deadly virus which is highly contagious. To protect yourself from such situations, it is crucial that you have adequate Health Insurance and Life Insurance.
We have to be prepared in advance for such situations and can't wait for something like this to happen to buy insurance for ourselves. Throughout your life, at any given point of time, you should have sufficient insurance.
Let us first discuss about Health Insurance
Health Insurance
It is very important as you may never know what is beheld in the future and you are always unaware of the uncertainties and casualties in your life. This is why it is recommended for every individual to have health insurance. Health insurance is beneficial for you at the time of any medical casualty and you need money for the treatment. The health insurance, for which you are paying the premium, provides you with the coverage to support you financially in handling all the bills of the hospitals, treatment of the medical illness and the expenditure of the post-treatment procedures.
Most of the time, we hear an excuse that I am not buying any health insurance for myself and my family because my employer covers me for the same. They are the same people who may be suffering financially right now. You can enjoy the benefits of the health cover from the employer only till the time you are working with them. Many of these people who have lost their jobs owing to this pandemic are left with no cover at all.
Following are some of the reasons why you should have a separate health insurance policy for yourself and family and should not depend upon the cover provided by the employer:
You do not have any control over the health coverage provided to you by your employer.
Health coverage is provided until you work with the same employer. If you switch jobs, your new employer might not provide you with this benefit.
Fresh health insurance after retirement when you will no longer have the benefits of cover from employer seems impossible
The health insurance provided by the employer is not a necessity but an expense for them and they can modify the coverage anytime.
Most of the time, the extent of the coverage is not known by the employees either because of ignorance or no clear communication from the employer.
You should also look at having a critical illness cover which pays you a lump sum amount if any critical illness is diagnosed. These covers are useful as you do not have to provide any proof for actual expense. This means you can utilise this amount for any of your other financial needs owing to this illness.
As per IRDAI guidelines, all the health insurance companies are settling claims for COVID-19 patients in a maximum of 2 hours. This guideline is basically to ensure that there's an outer limit to settle the claims in order to keep customer ease as the top most priority. Also, many health Insurance companies have now come up with new plans to cover COVID-19 which are cost-effective.
IRDAI had also asked insurers that the cost of medical expenses incurred during treatment including the quarantine period has to be settled in accordance with the applicable terms and conditions within the policy contract and the regulatory framework.
We can clearly see that ones who already had health insurance are at an advantage as their finances are not impacted and IRDAI is fully supporting the interest of policyholders. Even if you do not have any health insurance, now is the right time to take one. The added advantage is that you get a tax benefit under section 80D.
Must Read: How much you are worth today!
Life Insurance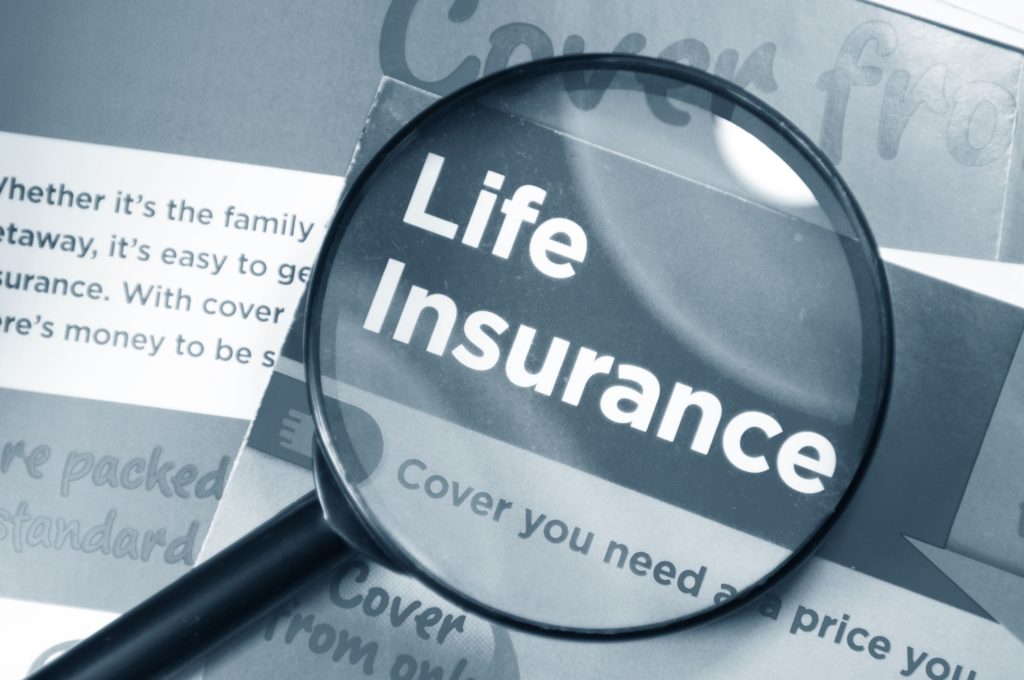 Let us now look at some reasons why you need life insurance, some of them might even surprise you.
1. Basic Cover For Your Financial Loss :
This is one of the most common reasons why you need insurance, to cover your financial loss. Your family will be so devastated at the time of your death, that they will not be able to think straight. This insurance cover will help them get back on their feet and also cover the immediate expenses that come along the way. This way, you can save your family from the trouble of not worrying about their financial needs.
2. Tax Benefits:
The best thing about life insurance is that their maturity claim, as well as the death claim, are both tax-free. Even the premium amount is available for deduction under section 80C. upto a maximum amount of Rs. 150000/-. Having said that, do not buy any insurance just to claim this deduction. If you are going to buy insurance for this reason, then at least make sure to select a plan that matches your needs.
3. Financing Your Debt:
Now I'm sure you do not want your family to carry the burden of paying off your liabilities. So if you have got your other goals covered through various investments, then get your liabilities covered through insurance. For example, you've taken a personal loan, and you still have half the amount to pay back, take an insurance cover for that amount, so even after your unfortunate demise, your family will have the finances to pay off the loan.
4. Sort Your Children's Education And Retirement:
Life insurance just doesn't mean insurance for your life only. It also provides cover for your income. For retirement, an annuity is a very good option to consider. After investing in an annuity, you will be receiving a regular income till your survival. So if you haven't considered this option, I think it's time you do.
As for your child's education, there are education plans offered by the insurance companies for children, so that in case a parent dies, the child's education will not be compromised in the bargain.
5. Earlier The Cheaper:
The earlier you buy a life insurance cover, the cheaper it is for you. While you are still young, there is a very low chance of you getting diagnosed with various diseases. So it's always better to take insurance earlier, so you do not have to spend much when it comes to premium payment, it will be affordable. Even after this pandemic is gone, you can enjoy the benefits of full cover at much lower premium.
6. Insure Your Business:
Insurance is a very handy tool if you have a partnership business. You can take insurance on your partner's life so that if he/she passes, the company can use that money from the claim to make up for the loss of the deceased partner. The money can also be given to the nominees of the deceased's family, this way they do not have to give them a share in the company.
7. Regular Income:
Apart from your basic cover, insurance also provides you with regular income. So if the insured passes, the family members will get the death claim as well as regular income will be provided to the family. This way the family can use the claim for the immediate expenses and the regular income for their monthly expenses.
8. Sometimes It Can Be Too Late:
The famous phrase 'It's never too late', but in insurance, it can be too late. Do you think a person at the age of 55 or 65 or 75 years of age can get an insurance policy easily? No insurance company will take that risk, and even if they do, then the premium amount will be so high, you might not be able to afford it. So don't wait for it to be too late.
9. Back Up To Fund Long Term Goals:
Now you may think, we have investments for that. But a lot could go wrong with your investments. In this case, we will consider how an insurance policy can come to your rescue. For example, you are investing through SIP, to achieve a certain goal in say 10 years down the line, after 5 years, you die due to an unfortunate accident. Now from where is, your family going to get the funds to continue that SIP, and how will they be able to reach that goal? But if you had an insurance policy, your family can use the death claim amount to continue with the SIPs.
Conclusion
You may have got more than enough reasons to think of buying insurance. You may have not taken insurance till now, but now you are aware of its importance, which can help you plan accordingly. It is suggested that do not wait for this pandemic to completely vanish for you to buy insurance. It is so crucial to have your life and health insured as this deadly virus will remain for sometime.
So do not wait and get yourself insured as early as possible. If you have doubts about which plan to select, then always consult an adviser, they will guide you in making the right choice. So get insured and get that 'Peace Of Mind' in return.
A financial planning platform where you can plan all your goals, cash flows, expenses management, etc., which provides you advisory on the go. Unbiased and with uttermost data security, create your Financial Planning without any cost on: http://bit.ly/Robo-Fintoo
To Invest and keep regular track of your portfolio download: Fintoo App Android http://bit.ly/2TPeIgX / Fintoo App iOS http://apple.co/2Nt75LP'
Disclaimer: The views shared in blogs are based on personal opinion and does not endorse the company's views. Investment is a subject matter of solicitation and one should consult a Financial Adviser before making any investment using the app. Making an investment using the app is the sole decision of the investor and the company or any of its communication cannot be held responsible for it.
Related Posts
Stay up-to-date with the latest information.