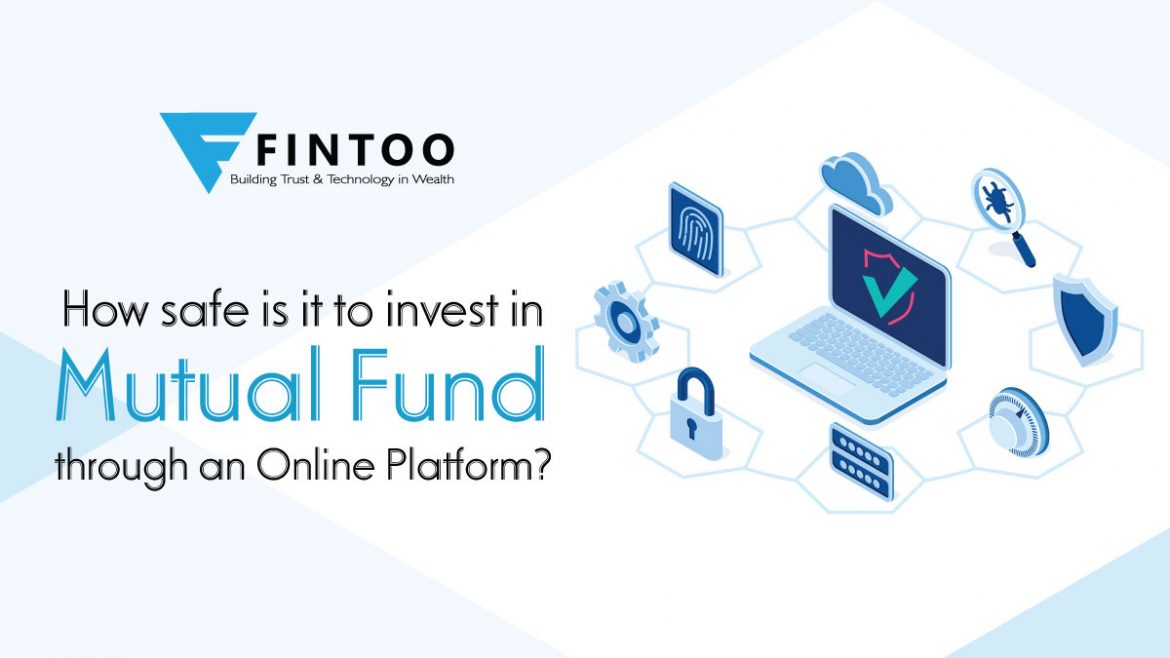 Concerned about your digital security and protection of your data, especially when it is related to finances?
So are we, and that is why we at Fintooinvest use only the highest level of security standards that ensure complete protection of all the valuable information and enable us to maintain your trust and confidence in us and our investment solutions.
Your privacy is our priority and we will never be a part of any activity that compromises your privacy. We at Fintooinvest promise you that we will never share your information with anyone for monetary benefits. Moreover, we also assure you until and unless you wish to receive our personalised marketing communication and clearly give us the permission to do so, we will not use your information. .
For more detailed information about our privacy practices, please read our Privacy Policy.
Using Cloud Based Infrastructure For Additional Security:
In order to add an extra layer of security, reliability and seamlessness, we use AWS Cloud infrastructure to host all our operations. Additionally, our website and application use the HTTPS protocol that ensures all the data that is transferred between you and the system is through an extremely secured connection.
Committed to never compromising on the data security part and taking no chances, all the information related to the profiles, transactions and communications is protected using state-of-the-art encryption technology.
Even though all the information related to Fintooinvest is encrypted and cannot be accessed by anyone, we ensure that even the access to the user section on our website is secured using OTP i.e. One Time Password authentication and Captcha Code security systems which facilitate strict role-based access and prevent any form of unauthorised access.
Believing in ensuring 360 degrees security, we have also made appropriate provisions to protect and recover all the vital bits of information even during or after a natural calamity via data replication for data resiliency & disaster recovery, snapshotting for data durability and backup/restore testing for data reliability.
Being Prepared For Emergency:
Talking about unpredictability, our exceptional Incident Management Solutions, Security and Network Operations Center along with Security Management Systems ensure that all the critical data is well-covered in case of system downtime or any other situation arising out of any planned or unplanned changes. The entire system is specially designed to react, remediate or escalate any unexpected changes within an extremely short time.
Trusting Only The Tried & Tested:
When it's about security, we trust no one. And that's why we have set up an in-house network security team equipped with world-class security technology that enables them to conduct manual and automated VA/PT activities.
Moreover, our static application security testing and dynamic application security testing allows us to deploy and integrate only the updates that have been thoroughly scrutinised for their positive as well as negative effects.
Never settling with anything that is related to security, we also initiate periodic external testing and audits by CERT-IN Certified Auditors.
Assessing The Security At Regular Intervals:
As your trust is our most valuable asset, and your trust depends upon the level of security of the information, we at Fintooinvest leave no stone unturned to maintain your trust in us and our solutions. Therefore, every six months, we undergo a third-party security assessment by Inspira and we also publish the 'Letter Of Assessment' on our website and application.
We at Fintooinvest, place data privacy and security at the top of our priority list and we make sure that our website and application are equipped with multiple layers of safety and security features that are capable of protecting us and our users from any kind of data breach or cyber-attack.
In case you believe that you have found a security loophole or a bug on our website or application, we request you to bring it to our notice by connecting with us at security@fintoo.in and promise you to take all the necessary steps to address your concern at the earliest.
Now that you know how Fintooinvest offers you an extremely safe and secured platform to begin your journey towards investment and growth, Sign Up / Log On to FintooInvest.in and take your first step towards financial growth today!
Related Posts
Stay up-to-date with the latest information.