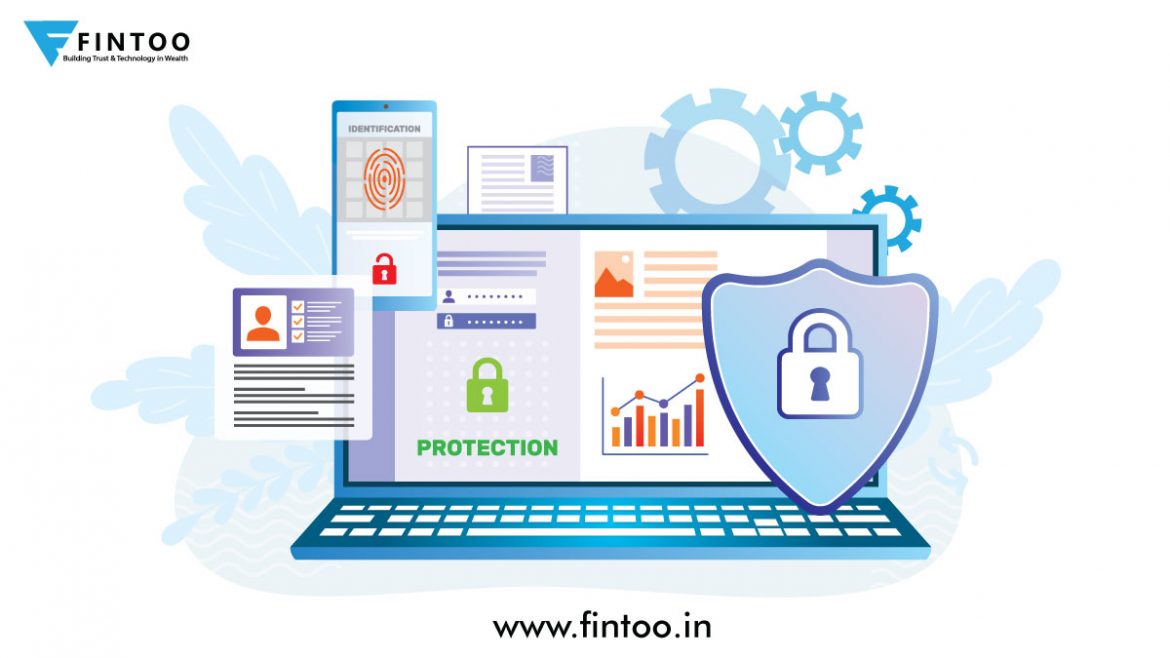 Are you amongst those people who double check and triple check the authenticity and safety of any website before sharing any information related to yourself, your near and dear ones, and most importantly, your finances?
Well, with the increasing number of incidents related to online identity and monetary thefts, we at Fintoo completely understand your concern about the safety and security of your information. Thus, in order to provide you with an extremely safe and secure AI-Powered Financial Planning Tool a.k.a. Robo Advisor which can help you to start your financial planning in the most innovative and hassle-free way, we use the most advanced and sophisticated security technology to protect all the valuable data from any unwanted and unknown access.
We at Fintoo place your privacy at the top of our list of priorities. We completely understand the importance of information and we are committed to protect it using the best possible resources.
Moreover, keeping in mind the criticality of the information, under no circumstances, will we share it with anyone in exchange for monetary benefits. Even in the case of promoting other products and services that may be relevant to you, we assure you that you will never receive any personalised marketing communication from us which is created using your personal information, until and unless you willingly and clearly agree to receive it.
In case you need more details about our privacy practices, we request you to read our PRIVACY POLICY. And if you have any doubts or need any further clarification, you can contact us at PHONE or EMAIL.
When it's about the security of your vital information, we believe that 'the more the better.' So, in addition to our privacy protection, we use AWS Cloud infrastructure to host all our operations in order to further enshield your information from any incident of information leak or loss.
Above all, the use of HTTPS protocol along with the advanced encryption technology enables us to prevent your information from being accessed by any unwanted and unauthorised person.
Believing in 'prevention is better than cure', we have developed an exclusive role-based access control system that uses OTP i.e One Time Password and Captcha Code to prevent any unauthorised individual from accessing the information.
Incident and Change Management:
As incidents and accidents can happen anytime without any prior indication, it becomes necessary to stay prepared and protected from such unexpected events. Therefore, having an exceptional incident and change management system with features like data replication for data resiliency, data recovery, snapshotting for data durability along with backup/restore testing enables us to ensure optimum safety of your information even in the case of unfortunate incidents causes by technical glitches, failures or even natural calamities.
Vulnerability Assessment and Penetration Testing 
While being confident about our security measures, we also believe in testing them for on-ground reality. And to check their true level of effectiveness, we perform a timely vulnerability assessment and penetration test, wherein a mock cyberattack is simulated and the entire system is tested for security loopholes and vulnerabilities. This kind of testing helps us to verify the strength of our security system.
Security Audit & Annual Security Assessment:
As it sometimes happens that we cannot spot our mistakes and we need a third person to verify, we at Fintoo invite external security auditors every year to test and assess our entire security system and certify it as per its effectiveness. And to maintain your confidence in the effectiveness of our security measures, after every annual security assessment, we share the certification on our website.
We at Fintoo, are committed to offer you an extremely secured AI-Powered Financial Planning Platform which you can use without any doubts or hesitation. We make sure that our platforms are equipped with multiple layers of safety and security features that are capable of protecting us and our users from any kind of data breach or cyber-attack.
In case you believe that you have found a security loophole or a bug on our website or application, we request you to bring it to our notice by connecting with us at security@fintoo.in and promise you to take all the necessary steps to address your concern at the earliest.
Now that you know how Fintoo offers you an extremely safe and secured platform to begin your journey towards investment and growth, Sign Up / Log On to www.fintoo.in and take your first step towards financial growth today! 
Fintoo Android: https://bit.ly/37Joy9O  /
Fintoo iOS: https://apple.co/3r5WRAQ