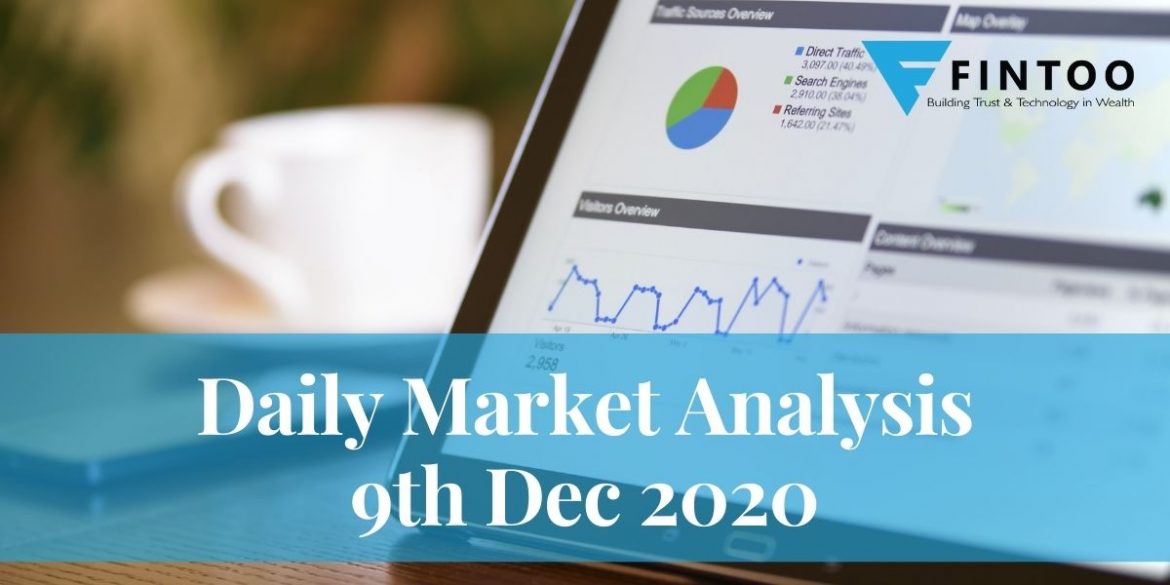 Equity markets scaled lifetime highs in November lead by optimism over the COVID-19 vaccine and surging inflows to emerging markets. The mutual funds industry too reached a new milestone with AUM touching Rs. 30 trillion as of November. While this is impressive, equity inflows were disappointing.
Investors pulled around Rs 13,004 cr from equity funds in November which is three times higher than the previous month. However, in the past five months, gross inflows/ subscriptions into equity funds have hovered around Rs. 14000-17,000 crore a month.
Amazon is evaluating a potential investment of nearly $100 million (Rs. 737 crores) in India's largest branded pharmacy chain Apollo Pharmacy. This is Amazon's way to enter the Indian Pharmacy segment as they will gain access to Apollo's front end pharmacy business with over 3,700 outlets from where medicines can be delivered to consumers' doorsteps.
This will give the American giant a major foothold in the country's burgeoning e-pharmacy market where rivals such as Reliance Industries and the Tata Group are also making a play.
JSW Steel's crude steel production for the month of November 2020 rose by 3% and was at 13.32 lakh tonnes. JSW Steel has recorded a 7% year-on-year rise in crude Steel production for the month of October 2020 at 13.38 lakh tonnes. The company faced troubles due to a shortage of Iron ore in November 2020 to achieve higher capacity utilization.
The steel industry is witnessing an acute iron ore shortage, one of the significant raw materials for making steel. Amid a sharp increase in iron ore prices, along with an improved domestic demand, Indian steel mills have hiked steel prices by around Rs 2500 – 2700 per tonne on the 1st of December. Newly acquired iron ore miners are yet to ramp up production leading to a supply shortage of iron ore.
Also read: How to select the best mutual funds for long term?
Standard & Poor's (S&P) Global Ratings has revised Tata Steel and its Singapore-based subsidiary ABJA investments' outlook to stable from negative on the back of solid earnings rebound. Tata Steel expects to sustain solid earnings over the next 12 to 18 months following a rebound in the second quarter of fiscal 2021, helped by a supportive steel price environment and lower input costs.
Jaguar Land Rover Automotive Plc is raising $500 million via an overseas bond sale as it seeks to reduce funding costs and meet its business expenditures. The company has launched the high-yield issuance, which will have about seven-year maturity at a funding cost, estimated 100 basis points lower than its previous sale in October, banking sources told ET. The initial yield guidance is expected to be around 6.75 percent.
Nokia has started the production of 5G equipment in India and the equipment is being shipped to countries that are in advanced stages of deploying the next-generation technology. The roll-out of 5G services in India is dependent on spectrum auction as telecom operators need suitable wireless frequencies to start 5G in the country. Nokia was the first to manufacture the 5G New Radio in India, and it is now producing the cutting-edge Nokia AirScale massive Multiple Input Multiple Output (mMIMO) solutions
Among the local giants, Reliance Jio has plans to launch 5G services in the second half of 2021, Reliance Industries Chairman Mukesh Ambani said on Tuesday. It will be powered by an indigenous-developed network, hardware, and technology components. India is today among the best digitally-connected nations in the world, Ambani said, but there are 300 million phone users "trapped" in 2G and there is a need for policy intervention to bring to them smartphones that are capable of doing digital transactions. According to the company, the market is growing by leaps and bounds and shows immense potential.
India's top air conditioner manufacturer, Tata Group company Voltas hinted that it might hike the prices to offset the rising commodity prices. However, it is waiting for demand to improve. This decision of hiking the prices may be further expedited by the fear of the Indian government raising the import duty after the recent tensions with China. The company said it would need a 3-4% price hike after it finds an alternative source of raw material domestically.
A financial planning platform where you can plan all your goals, cash flows, expenses management, etc., which provides you advisory on the go. Unbiased and with uttermost data security, create your Financial Planning without any cost on: http://bit.ly/Robo-Fintoo
To Invest and keep regular track of your portfolio download: Fintoo App Android http://bit.ly/2TPeIgX / Fintoo App iOS http://apple.co/2Nt75LP'
Disclaimer: The views shared in blogs are based on personal opinion and does not endorse the company's views. Investment is a subject matter of solicitation and one should consult a Financial Adviser before making any investment using the app. Making an investment using the app is the sole decision of the investor and the company or any of its communication cannot be held responsible for it.
Related Posts
Stay up-to-date with the latest information.