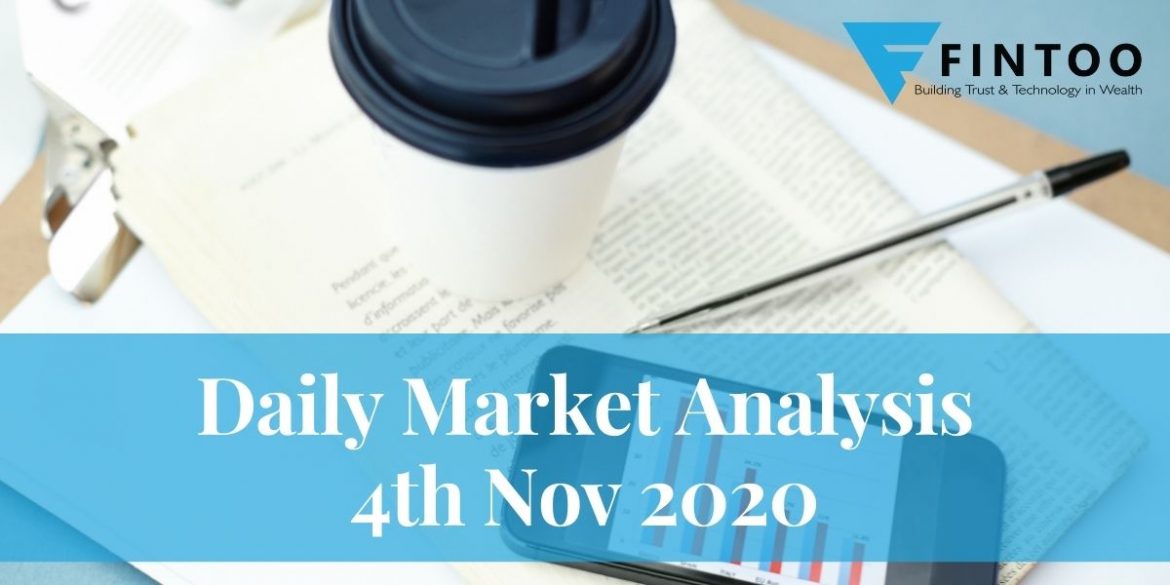 NABARD gives clean chit to Reliance Commercial Finance
Government owned National Bank for Agriculture and Rural Development (NABARD), the second-largest lender to Reliance Commercial Finance Limited with over Rs 1,100 crore of secured loan exposure, has given it a clean chit and has removed its red flag.
NABARD had classified the account of RCF as a red flag on February 25, 2020. Thereafter lenders conducted a detailed forensic audit by Grant Thornton (GT). At a meeting of the consortium of lenders led by Bank of Baroda held on September 25, NABARD informed the consortium of lenders that having examined the GT forensic report, it found no element of fraud and has therefore removed the red flag.
Ahead of Gland Pharma IPO, ED wants Raju family's 3.87% stake transferred to it
Ahead of India's largest initial public offering by Chinese pharmaceutical giant Shanghai Fosun Pharma-controlled Gland Pharma to raise INR 6000 crore, premier investigating agency Enforcement Directorate has directed the company to transfer to it 3.87% equity held by tainted entrepreneur Ramalinga Raju's family. The development comes nearly a decade after ED ordered Gland Pharma management to attach 6 lacs shares held by 10 companies belonging to Raju's family, in connection with the country's largest accounting fraud at software firm Satyam Computers, now merged into Tech Mahindra.
Abu Dhabi's SWF becomes first notified Fund to get 100% IT exemption
The Central Board of Direct Taxes (CBDT) has exempted dividend, interest and long term capital gains made by sovereign wealth fund MIC Redwood 1 RSC Limited, Abu Dhabi, the United Arab Emirates in India from income tax under the clause 23 FE of section 10 of the Income Tax Act which allows sovereign wealth funds to invest in infrastructure projects in India subject to conditions including prohibition from undertaking any commercial activity within or outside India.
The exemption will be allowed on investments made by the fund till March 31, 2024, the CBDT said in a notification dated November 2.
Also read: Senior Citizen: Where to Invest Retirement Money?
HDFC Bank provides Rs 500 crore funding to Jewar Airport project
HDFC Bank has entered into a settlement to present Rs 500 crore funding to the upcoming Jewar airport in Greater Noida. The funds will likely be utilized for infrastructure improvement and land acquisition for the proposed airport that will likely be Asia's largest. The funding will likely be supplied at curiosity value of Marginal value of funds based mostly lending fee (MCLR) plus 1%.
The tenure of HDFC's mortgage is 5 years, and the funding quantity will be elevated later. The project is estimated to value over Rs 29,500 crore and the authority is trying to elevate further funds by way of issuance of infrastructure bonds quickly.
Kotak Mahindra Bank slashes interest rate on housing loan to 6.75%
In line with the RBI's efforts to revive consumption demand, banks have cut home loan interest rates to record lows to attract home buyers during the ongoing festive season. Kotak Mahindra Bank announced that it has reduced its home loan interest rates by a further 15 basis points and is now offering home loan interest rate of as low as 6.75 percent per annum.
Ant Group's $37 billion IPO suspended in both Shanghai and Hong Kong
China suspended Ant Group's $37 billion stock market listing on Tuesday, thwarting the world's largest IPO with just days to go in a dramatic blow to the financial technology company founded by billionaire Jack Ma. The Shanghai stock exchange announced that it had suspended the company's initial public offering (IPO) on its STAR Market, prompting Ant to also freeze the Hong Kong leg of the dual listing, which was due on Thursday.
Analysts interpret the move as a slap-down for Ma, who had wanted Ant to be treated as a technology company rather than a highly regulated financial institution.
Adani Ports & SEZ Q2 consolidated profit up 32% to Rs 1,394 cr
Adani Ports and Special Economic Zone Limited reported a 31.57 percent increase in its consolidated profit to Rs 1,393.69 crore for the second quarter ended on September 30, 2020. The country's largest integrated logistics player had clocked a consolidated net profit of Rs 1,059.20 crore in the corresponding period a year earlier. Its total consolidated income increased to Rs 3,423.16 crore for the second quarter as against Rs 3,326.90 crore in the year-ago period.
The company's total expenses during the quarter under review declined to Rs 1,622.78 crore compared to Rs 2,440.56 crore in the year-ago period.
Sun Pharma: Debt comes down, R&D spend increases in Q2
Emerging markets and the rest of the world markets were the main drivers behind the company's growth during the quarter. Analysts believe the performance will give a boost to shares of the company that have seen undeserving selling.
Sale of branded formulations in India for Q2 was Rs 2,531 crore, up by 1 per cent over Q2 last year and up by 6 per cent over Q1FY21, accounting for 30 per cent of total sales. During the September quarter, the company launched 22 new products in the Indian market. Also, external sales of API were at Rs 510 crore, a growth of 9 per cent over Q2 last year and lower by 8 per cent compared to Q1FY21.
The company has said it has repaid the debt of over $300 million in H1FY21 compared to the debt as of March 31, 2020. Consequently, the debt to equity ratio came down to 0.13 per cent from 0.18 at the end of March.
A financial planning platform where you can plan all your goals, cash flows, expenses management, etc., which provides you advisory on the go. Unbiased and with uttermost data security, create your Financial Planning without any cost on: http://bit.ly/Robo-Fintoo
To Invest and keep regular track of your portfolio download: Fintoo App Android http://bit.ly/2TPeIgX / Fintoo App iOS http://apple.co/2Nt75LP'
Disclaimer: The views shared in blogs are based on personal opinion and does not endorse the company's views. Investment is a subject matter of solicitation and one should consult a Financial Adviser before making any investment using the app. Making an investment using the app is the sole decision of the investor and the company or any of its communication cannot be held responsible for it.