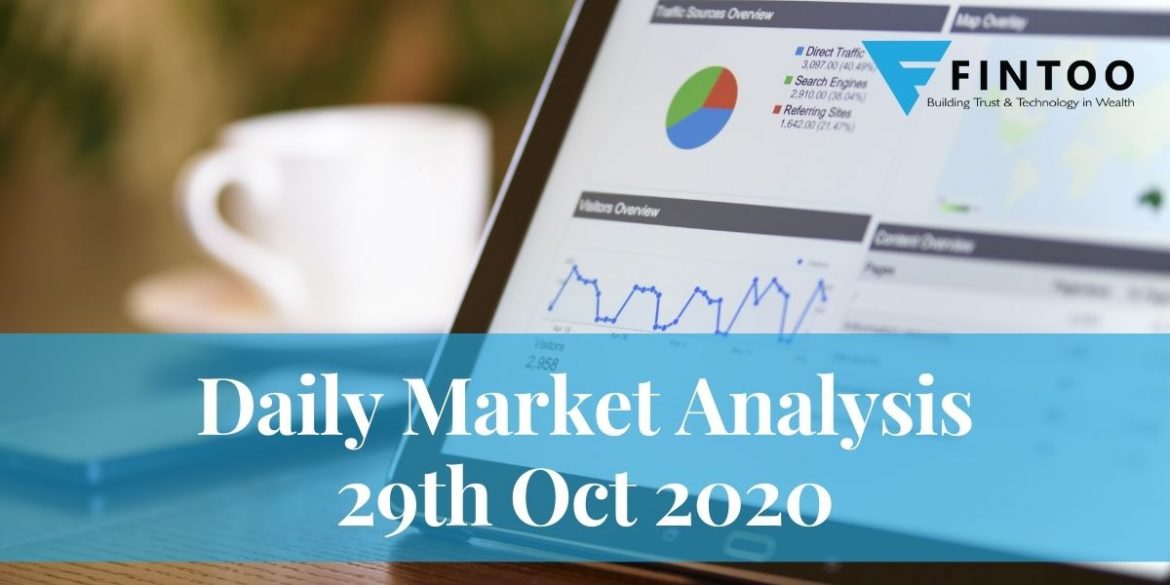 SBI raises $1 Billion from a group of Japanese Lenders led by Japan Bank for International Cooperation (JBIC). The Sovereign backed JBIC will extend $600 Million, the rest will be funded by MUFG Bank, SMBC, Mizuho Bank, Shizuoka Bank and Bank of Yokohama. Japan offers Loans at relatively cheaper rates averaging around 2.4% from 1972 until 2020. India is one of the favored nations for Japanese investments and this also is backed by good friendship among the nations.
Jack Ma has made headlines today for raising more than $34 Billion in the World's largest IPO in history for his company, Ant Group – Launched 6 years ago. Ant doesn't work like a traditional bank. It's an "Amazon for Money" that makes it easier for us to earn, exchange and invest our money at a fraction of the cost, in a fraction of time.
Boeing reported its fourth straight quarterly loss on Wednesday as the corona-virus crisis and the 737 Max jet grounding hurt sales, while reaffirming its expectation that U.S. deliveries of the aircraft would resume before year end.
Samsung pipped China's Xiaomi to become the leading smartphone company after two years with 32% year-on-year growth in the July-September quarter of 2020. Samsung's strong performance is supported by multiple strategies, effective supply chain and touching various price points through new launches.
In the past 10 days, the prices of onions have seen a spike of ₹11.56/Kg taking the all-India retail price of the commodity to ₹51.95/Kg which was 12.12% higher than the last year's price of ₹46.33/Kg. The government on Wednesday relaxed the import norms of onions to boost domestic supply and check the incessant prices that have been rising since late August due to COVID-infused lock-down, followed by rains.
Also read: How to select the best mutual funds for long term? – Fintoo Blog
Under Construction residential project are back in demand. Sales of under-construction apartments in the top eight cities of the country rose 69% and that of ready properties also rose 42% sequentially compared to the last quarter.
Mumbai-based Nazara Technologies is one of the leading mobile games companies operating in India, West Asia, Africa, Southeast Asia and Latin America. Its operations comprise subscription, freemium and Esports business. Rakesh Jhunjhunwala is backing this venture which is credited with some of the most popular games on Google Play store.
Quarterly Results Update
Dr Reddy's Laboratories Ltd: Q2FY21 Result – Revenue came at ₹4,910 crores vs an estimate of ₹4,812 crores, increased by 2.3% YoY. Net profit during the quarter came at ₹771.8 crores vs an estimate of ₹646 crores, declined by 29.3% YoY, however sequentially there has been a sharp improvement of 32%.
Larsen & Toubro: The consolidated net profit fell 44.73% YoY to ₹1410.29 crores for the September quarter compared with ₹2551.67 crores in the same quarter last year. Revenue from operations for the quarter dropped to ₹31,304.74 Crore from ₹35,328.45 crores, a fall of 12.15% YoY. The Impact of the pandemic in terms of lower revenue, higher credit provisions in the financial service business disruption of the metro services, led to a decline in profits.
A financial planning platform where you can plan all your goals, cash flows, expenses management, etc., which provides you advisory on the go. Unbiased and with uttermost data security, create your Financial Planning without any cost on: http://bit.ly/Robo-Fintoo
To Invest and keep regular track of your portfolio download: Fintoo App Android http://bit.ly/2TPeIgX / Fintoo App iOS http://apple.co/2Nt75LP'
Disclaimer: The views shared in blogs are based on personal opinion and does not endorse the company's views. Investment is a subject matter of solicitation and one should consult a Financial Adviser before making any investment using the app. Making an investment using the app is the sole decision of the investor and the company or any of its communication cannot be held responsible for it.