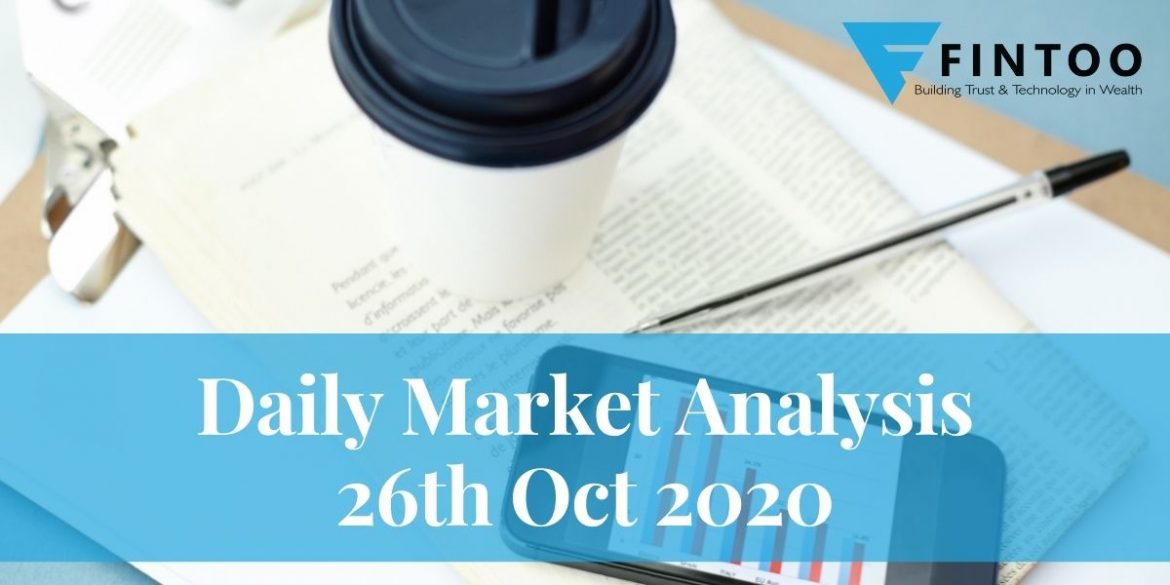 IndusInd Bank says report on merger with Kotak Mahindra Bank is untrue and malicious
IndusInd Bank said that the management is not aware of any deal talks with Kotak Mahindra Bank and the promoters have already denied the merger report. IIHL is promoted by the Hindujas and a broad base of other successful NRIs from the overseas Indian diaspora. Kotak Mahindra Bank has denied commenting on the matter. Although, if reports are to be believed, IndusInd Bank had been looking out for a strategic investor, especially in the era after Mr. Sobti for strong leadership. The promoters have also upped their stake and the RBI has yet not cleared their application for a 26% stake in the company. Promoter's family dispute could also act as a trigger which could lead to a final transaction. On the flip side, Kotak has also been eyeing big acquisitions for growth for the past many years.
Interim stay on Future Group-RIL deal as Amazon gets relief from emergency arbitration
Amazon had been granted relief by an emergency arbitrator in Singapore to get an interim stay on Future Group's deal with Reliance Retail, in which Reliance has sought to purchase Future's retail assets. Future Group-Amazon contract gave later the first right of refusal and it had a non-compete clause which prevented Future Group from approaching Reliance. Amazon had taken a 49 percent stake in Future Coupons last year, which gave it a small stake in Future Retail as well. Reliance Retail was informed of an interim order passed by the Emergency Arbitrator in the arbitration proceedings invoked by Amazon under a shareholders' agreement with the promoters of Future Group.
Piramal Group planning for acquisitions in both pharma and financial services
Piramal Group Chairman Ajay Piramal believes that more consolidation in the pharma and financial sector will take place in the post pandemic era. Piramal Group is sought to be positioning itself with the plans of having two independently listed companies in these opportunistic sectors. The company is growing Y-O-Y at about 15-16% for the past nine years with its debt significantly reduced from INR 55122 Crore in March'19 to INR 38153 Crore in June'20. Its current net debt to equity ratio is 1.2 times. However, Piramal did not reveal the expected size of the business as he said the discussions are still at the nascent stage.
Lenders to debt-ridden DHFL to take call on bids
In early October, DHFL had received four bids for either picking up a stake in the company or buying out assets. The four bidders are Adani Group, Piramal Enterprises, US-based Oaktree and Hong Kong-based SC Lowy. The committee of creditors (CoC) of debt-ridden DHFL is scheduled to meet on Monday to take a call on four bids received as part of the resolution process for the beleaguered firm. According to the sources, since investors have submitted poor bids, lenders are set to lose a whopping Rs 68,000 crore against the total liabilities of Rs 95,000 crore. As a result, lenders are likely to reject the bids as they are far lower than the Fair Value and Liquidation Value arrived at by the independent valuers on behalf of the debtors.
Also read: Benefits of Investing in Debt Mutual Funds?
Franklin Templeton likely to move SC over HC order
While Franklin Templeton is in the process of studying the order, basis on the initial review, it believes it may be necessary to appeal aspects of the order in the Hon'ble Supreme Court. The High Court has stayed the operation of its judgment for six weeks, which means the six debt schemes remain subject to winding up at this time. No redemption would be allowed and the trustees & the AMC cannot make any borrowings or clear any liabilities during this period. While the court has upheld the decision taken by the trustees to wind up the schemes, consent of the unitholders will be required under regulation 18(15)(c) to operationalize the decision.
LIC IPO may spill over to next fiscal
The mega IPO of LIC may spill over to the next fiscal as the government will first look at the independent actuarial valuation of the country's largest insurer. The pre-IPO work of LIC is going on at four stages — appointment of advisors for ensuring compliance, legislative amendment, LIC"s internal software changes to come out with its "embedded value" and appointing an actuary for vetting LIC's actuarial valuation. Only after the four stages converge, then a decision would be taken on the quantum of government stake to be diluted in LIC. Deloitte and SBI Caps have been appointee pre-IPO advisors who have been working with LIC to list out the items of compliance.
Oil falls more than 1% as surging COVID-19 cases stoke demand fears
Brent crude was down by 53 cents, or 1.3 percent, at $41.24 on Monday, extending last week's losses, as a jump in COVID-19 infections in the United States and Europe raised alarms over crude demand, while the prospect of increased supply also hurt sentiment. Brent fell 2.7 percent last week and WTI dropped 2.5 percent. On the supply side, Libya's National Oil Corp on Friday ended its force majeure on exports from two key ports and said production would reach 1 million barrels per day (BPD) in four weeks. If market conditions worsen, OPEC+ will have no choice but to delay the increase of quotas by a month or two at its December meeting.
PM to meet CEOs of Oil & Gas Companies today
Prime Minister Narendra Modi will interact with chief executive officers of global oil and gas companies today at an annual event organised by the NITI Aayog and the Ministry of Petroleum and Natural Gas. The objective behind the meeting is to deliver a global platform to understand best-practices, discuss reforms, and inform strategies for accelerating investments into the Indian oil and gas value chain.
A financial planning platform where you can plan all your goals, cash flows, expenses management, etc., which provides you advisory on the go. Unbiased and with uttermost data security, create your Financial Planning without any cost on: http://bit.ly/Robo-Fintoo
To Invest and keep regular track of your portfolio download: Fintoo App Android http://bit.ly/2TPeIgX / Fintoo App iOS http://apple.co/2Nt75LP'
Disclaimer: The views shared in blogs are based on personal opinion and does not endorse the company's views. Investment is a subject matter of solicitation and one should consult a Financial Adviser before making any investment using the app. Making an investment using the app is the sole decision of the investor and the company or any of its communication cannot be held responsible for it.