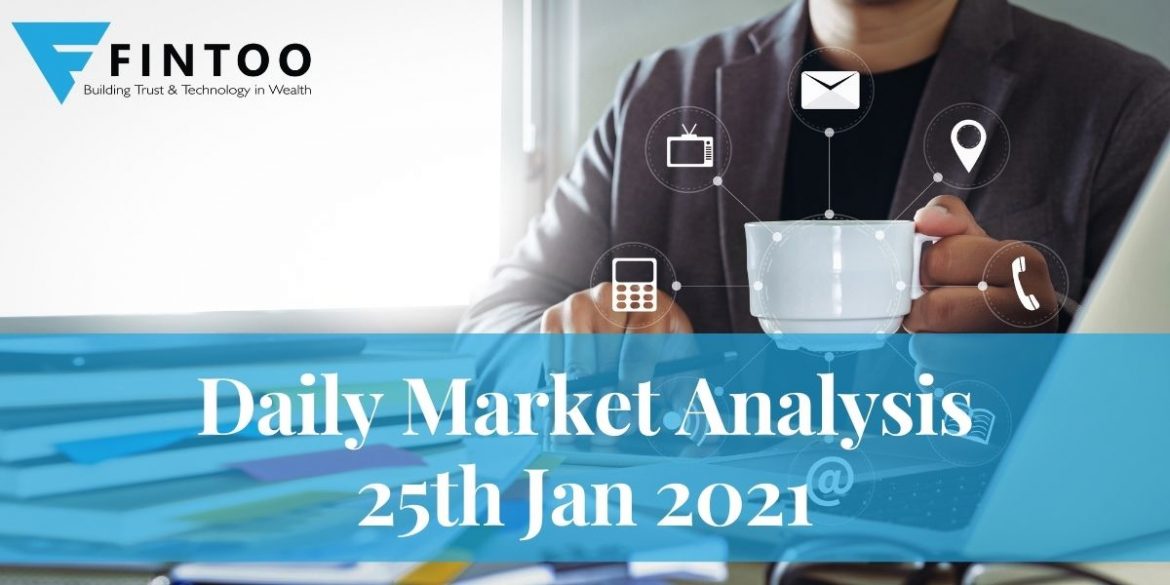 Mutual Funds continue to attract investors in 2020 add 72 lakh folios
Higher disposable income and low interest on bank deposits have attracted people towards Mutual Funds. Mutual funds have added 72 lakh folios in the pandemic year 2020. In comparison, the industry had seen the addition of 68 lakh investor accounts in 2019, data with the Association of Mutual Funds in India (Amfi) showed. According to the data, the number of folios with 45 fund houses rose to 9.43 crore at the end of December 2020 from 8.71 crores at the end of December 2019, registering a gain of 72 lakh folios.
CAIT seeks action against Amazon, Zomato, Flipkart and Swiggy
The Confederation of All India Traders (CAIT) in a communication sent to Union Commerce Minister Piyush Goyal demanded immediate action against e-commerce entities including Amazon, Flipkart, Zomato, Swiggy, and others. CAIT has accused Amazon, Flipkart, Zomato, Swiggy, and various other e-commerce entities for violation of mandatory display of Country of Origin and Manufacturer, seller Details on products sold through their respective E-Commerce Portals as required under the Consumers Protection (E-Commerce) Rules, 2020, Legal Metrology (Packaged Commodities) Act, 2011 and guidelines of Food Safety & Standards Authority of India.
Rule 10 of Legal Metrology (Packaged Commodities) Rules, 2011 provide that e-commerce entities should have to display the name and address of the manufacturer, name of the country of origin, common/generic name of the product, net quantity, best before/use by date (if applicable), maximum retail price, dimensions of the commodity, etc.
This rule was introduced in June 2017 and provided a transition period of six months thereby its implementation from January 1, 2018, but even after a lapse of three years, the above rules are not being compiled by e-commerce companies prominently by Amazon, Flipkart, etc. Failure to make declarations as above will amount to selling non-standard packages and will invite penalty under the above said Act, including fines or imprisonment or both, CAIT said.
Also read: Best Tax Saving Instruments to Maximise Your Corpus
Grasim Industries to enter paints business
Grasim Industries, a part of Aditya Birla Group on Friday announced it has entered into the paints business, which is currently dominated by established players like Asian Paints and Nerolac. The company will make an initial investment of 5,000 crores over the next 3 years, primarily towards capital expenditure. The textile manufacturer says that its entry in the paints sector will add size, scale, diversity, and stability to the cash flows of the existing business portfolio of the company.
The Aditya Birla Group flagship company believes that this sector is likely to be value accretive to its shareholders. The entry of Grasim in the paints sector will offer a wide choice to Indian consumers as the company plans to introduce the latest range of paint products in line with global mega-trends. The company's entry into this high growth sector will help painters, applicators, and all traditional and emerging channel partners across India to expand their existing business and grow.
RBI opens Rs. 7000 Crore Window for DBS Bank
The RBI has extended nearly Rs. 7000 Crore in special liquidity assistance to DBS Bank India Ltd. To meet its short-term funding needs following the acquisition of struggling Lakshmi Vilas Bank. These funds will be used to manage the mismatch arising out of Lakshmi Vilas bank's assets and liabilities as the customers of the failed bank pull out some funds or shift from short term to long term deposits. While the funding is for the short term, the interest rate charged is closed to or linked to the repo rate, at which the RBI usually lends to the bank as the situation at DBS may have arisen due to the takeover of struggling banks rather than its own financial position.
WhatsApp to soon introduce voice and video calls for Web, multi-device support
Facebook-owned messaging app WhatsApp is working on adding a new feature for WhatsApp Web users, allowing them to place voice and video calls right from their computer, improving the video calling experience. The two services saw a boom in users during the COVID-19 pandemic due to more people working from home and using video conferencing to connect with the outside world. When a user receives or makes a call, a separate pop-up window will open, allowing the user to control the call. Just like mobile, Web users will be able to view their call history in a separate tab. WhatsApp is also working on several other features, including multi-device support, JioMart integration, and offering online insurance services.
A financial planning platform where you can plan all your goals, cash flows, expenses management, etc., which provides you advisory on the go. Unbiased and with uttermost data security, create your Financial Planning without any cost on: http://bit.ly/Robo-Fintoo
To Invest and keep regular track of your portfolio download: Fintoo App Android http://bit.ly/2TPeIgX / Fintoo App iOS http://apple.co/2Nt75LP'
Disclaimer: The views shared in blogs are based on personal opinion and does not endorse the company's views. Investment is a subject matter of solicitation and one should consult a Financial Adviser before making any investment using the app. Making an investment using the app is the sole decision of the investor and the company or any of its communication cannot be held responsible for it.