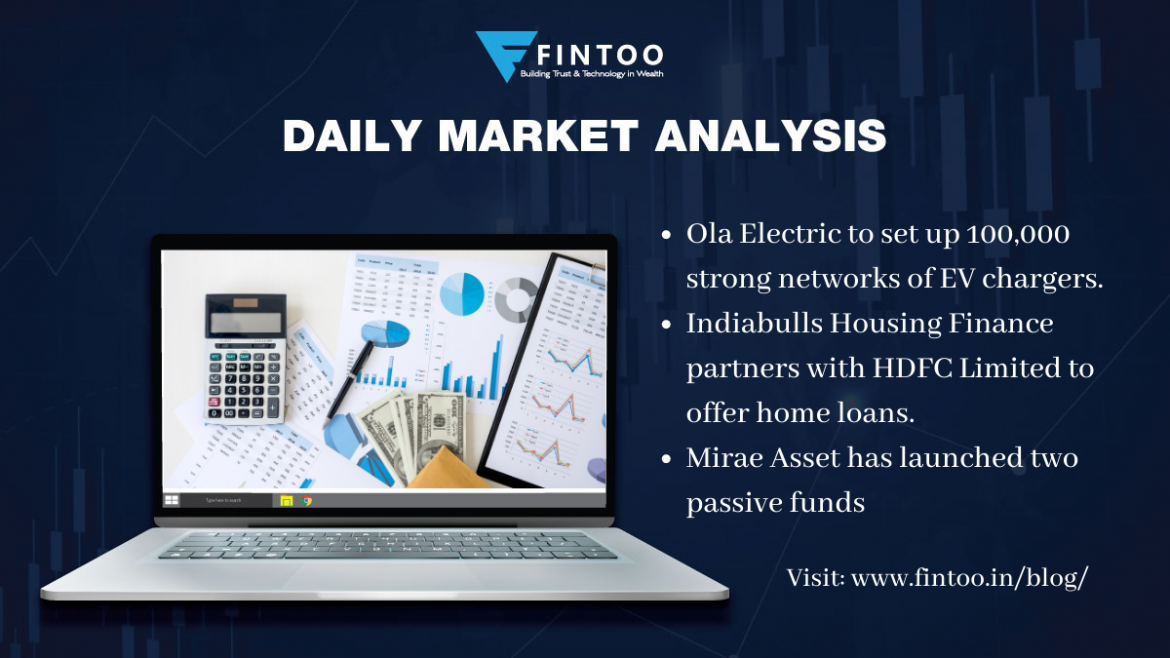 S&P 500 Index down 1% on 22nd April. The Dow Jones Industrial Average and NASDAQ Composite both moved backwards –
Joe Biden is seeking to raise taxes on millionaire investors to fund education and another spending on welfare to recover the U.S. economy.
Biden is proposing to increase the capital gains tax to 39.6% for those Americans earning more than $1 million. The current capital gains tax rate and the top individual tax rate is 37%
Indian Cellular and Electronics Association (ICEA) seeks to include mobile phones, laptops and other information and communications technology (ICT) products in essential services list –
Since the sale of these devices is happening via e-commerce platforms, the industry body has sought permission to include the above products in the list of essential services.
ICEA has also asked for the service and maintenance of these products to be included in the government's essential services list during the lockdown period.
The government has included telecom, internet services, broadcasting, and cable services under essential services right now.
The major reason behind seeking permission to include these products in essential services is only because the electronics industry in India has come to a standstill. Manufacturing has come to a halt because of shut down of factories.
Ola Electric to set up 100,000 strong network of EV chargers (Hypercharger Network)
The company said it will install 5,000 chargers in the current financial year, including a few hundred chargers ahead of the launch of its first electric two-wheeler – due in July this year.
The estimated cost of this is $2 billion will consist of two formats – Vertical tower-based chargers as well as standalone chargers installed at public spaces such as malls, IT parks, and cafes.
Glenmark Life Sciences – IPO
The wholly-owned subsidiary of Glenmark Pharmaceuticals, Glenmark Life Sciences has filed a draft red herring prospectus with the SEBI for an initial public offer.
The offer comprises a fresh issue of up to Rs 1,1160 crore and an offer for sale of up to 73.05 Lakhs shares of Rs. 2 each.
Indiabulls Housing Finance partners with HDFC Limited to offer home loans
Indiabulls no longer wants to be a lender, instead, it will now be an originator of loans for the industry.
The company has taken a decision to no longer expand its balance sheet but instead earn income by originating loans for HDFC.
The reason behind taking this move is only because Indiabulls think that this business is a liability management business. The company made two attempts to get a deposit-taking license and got hit badly when both did not happen.
The two firms will frame a common credit policy with Indiabulls Housing Finance originating retail housing loans. HDFC will retain 80% of any such credit on its book, the rest 20% will go to Indiabulls's loan book.
Mirae Asset has launched two passive funds
Investment Managers has launched two passive funds that will track the NYSE FANG+ ETF index, which consists of the most innovative technology and consumer companies.
The Mirae Asset NYSE FANG+ ETF is an open-ended scheme tracking the FANG+ Total Return Index while the NYSE FANG + ETF Fund of Funds (FoF) will predominantly invest in Mirae Asset NYSE FANG+ ETF.
The NYSE FANG+ Index is an equal-weighted index designed to represent the technology and consumer discretionary sectors consisting of highly traded growth stocks. Its constituents include Facebook, Amazon, Apple, Netflix, Alphabet (Google), Tesla, and Twitter, among others.
Must watch: Nitty Gritty of GST – Friday First Cut Episode 13
Discretionary consumers goods have taken a bad hit in terms of sales
Weekly sales of discretionary consumer goods including ice cream, beverages, packaged snacks, refrigerators and ACs have dipped sequentially by up to 50% due to localized lockdowns, weekend and night curfews.
The out-of-home consumption category has also taken a bad hit.
Dairy products used by hotels and restaurants have declined by almost 30-40%.
Sales of home appliances such as refrigerators, ACs, and washing machines have dipped up to 50% because of cuts in production due to a drop in demand.
RBI puts curbs on dividend payouts by banks
The RBI had curbed banks' dividend-paying ability in the FY 2020-21 because of the second wave of covid.
Banks may pay dividends on equity shares from the profits for the FY 2021-21 provided the amount of dividend should not be more than 50% of the amount determined as per the dividend payout ratio.
The dividend payout ratio shall not exceed 40%.
This step has been taken in view of the continuing uncertainty caused by the ongoing second wave of COVID-19 as it is very crucial for banks to proactively raise and protect capital against unexpected losses.
RBI did not permit any banks to pay dividends in 2019-20.
To Invest and keep regular track of your portfolio download Fintoo App Android http://bit.ly/2TPeIgX / Fintoo App iOS – http://apple.co/2Nt75LP
Related Posts
Stay up-to-date with the latest information.