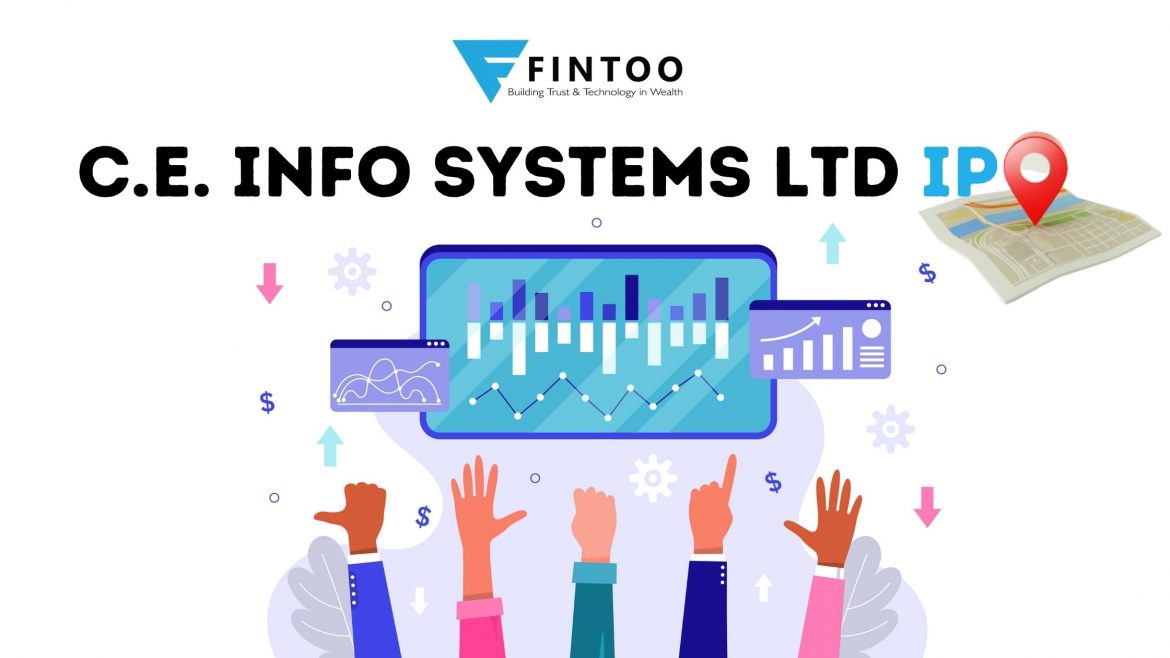 (High risk/Cash surplus may Subscribe)
| | |
| --- | --- |
| Issue Size- 53.2 mn shares | Issue Open/Close – Dec 09 /Dec 13, 2021 |
| Price Band (Rs) 1000-1033 | Issue Size- Rs 10.4 bn |
| Face Value (Rs) 2 | Lot Size (shares) 14 |
C.E. Info Systems Limited (MapMyIndia) is data and technology products and Platforms Company, offering proprietary digital maps as a service (MaaS), software as a service (SaaS) and platform as a service (PaaS). As per the F&S Report, MapMyIndia is India's leading provider of advanced digital maps, geospatial software and location-based IoT technologies. Having pioneered digital mapping in India in 1995, the company has earned the market leadership position in this industry and built a strong moat by capitalizing on the early mover advantage, developing proprietary and integrated technologies, full stack product offerings, continuous innovation and robust sustainable business model.
It is a leader in the B2B and B2B2C market, serving over 500 enterprise customers across 3major categories – corporate, automotive and government. Some of the marquee names include PhonePe, Flipkart, Yulu, HDFC Bank, Airtel, Hyundai, Avis, Safexpress, GST Network, etc.
Currently, the digital map data provides location, navigation, analytics and other information for 7,933 towns, 6,37,472 villages, 17.79 million places across many categories. The AI-powered, 4-dimensional (4D), high-definition (HD), information-rich (IR), multi-lingual, hyperlocal digital map twin digitally and geospatially represents the dynamically changing real world in near real time.
Key Investment Arguments
MapmyIndia has been able to build a proprietary end-to-end technology driven and AI-assisted mapping systems, that is difficult to replicate. This along with large network effect (covers 98.5% of India's road network) has created strong entry barriers for the company.
MapMyIndia derives majority of the revenue from B2B and B2B2C enterprise customers. The business model is to charge the customer fees per period based on per vehicle, per asset, per transaction, per use case or per user basis, as applicable. These take the form of subscription fees, royalties or annuities for licenses and usage rights to the proprietary digital MaaS, PaaS and SaaS offerings. Subscription fee, royalty and annuity payments together contributed over 90% of the revenue from operation for FY21 and over 93% of the revenue from operation for H1FY22.
As per F&S report, the total Indian addressable market of digital maps and location based intelligence services is expected to grow at 15-16% CAGR over CY19-25 to Rs 475 bn. The government liberalized the mapping policy for domestic players while restricting foreign players from storing data on servers and forcing them to partner with local player. This along with launch of Indian Space Association, Gati Shakti, partnership with ISRO, etc. would benefit MapmyIndia immensely.
Valuation
MapmyIndia has leadership in digital mapping with strong entry barriers, robust profitable data and tech platform along with consistent financials. It enjoys a capital efficient business model with zero debt, strong FCF and healthy return ratios of ~23%. MapmyIndia is rightly placed to tap the high growth digital mapping market. Though the issue seems to be expensive at 59x its annualized FY22 earnings one can Subscribe for listing gains given the recent fancy towards unique and first-of-its-kind business models.
Must Read: Wealth Creation Myths Every Young Investor should Know!
A financial planning platform where you can plan all your goals, cash flows, expenses management, etc., which provides you advisory on the go. Unbiased and with uttermost data security, create your Financial Planning without any cost on: http://bit.ly/Robo-Fintoo
Disclaimer: The views shared in blogs are based on personal opinion and does not endorse the company's views. Investment is a subject matter of solicitation and one should consult a Financial Adviser before making any investment using the app. Making an investment using the app is the sole decision of the investor and the company or any of its communication cannot be held responsible for it.
Related Posts
Stay up-to-date with the latest information.