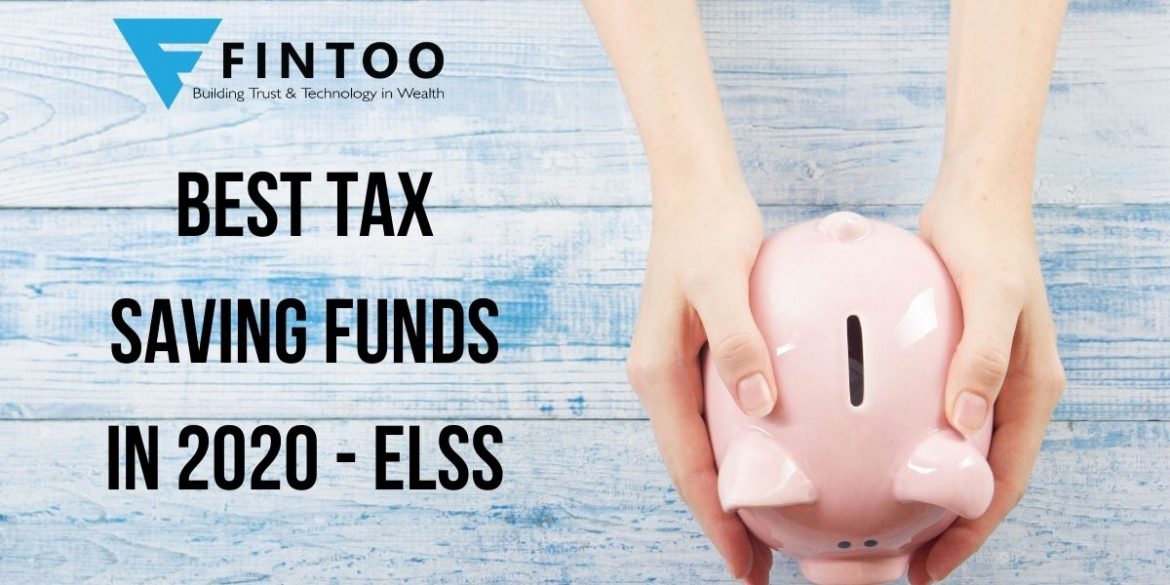 When it comes to saving taxes, there are myriad options available but nothing works like Equity Linked Saving Scheme. ELSS or Equity Linked Saving Schemes comes with a lock-in period of 3 years, which is the shortest holding compared to all other tax savings. By Investing in ELSS, one can attain deductions up to INR 1,50,000 from their taxable income as per Section 80C of the Income Tax Act. As ELSS funds are equity diversified with a major portion of the fund being invested in equity & related products, they provide equity returns too. This means that investors can also earn equity returns on their investments.
Owing to the popularity of the funds, there is an option to invest through both the dividend and growth options. Investors get a lump sum on the expiry of 3 years in growth schemes while in a dividend scheme, investors get a regular dividend income, whenever declared by the fund, even during the lock-in period.
Who should invest in ELSS?

The ELSS is the best option for individuals who are looking for investment avenues which will yield decent returns in the long run, and provide tax-saving benefits also. It is ideal for investors who are looking to invest money for at least 3 years and are vouching for additional benefits of income tax saving coupled with higher returns expectations. All in all these investors should also be prepared for the possibility of moderate losses since the funds invest in equity stocks.
The top ELSS schemes to invest in the year 2020
1) Axis Long Term Equity Fund:
An open-ended equity scheme generating long term capital appreciation
Statutory lock-in of 3 years and tax exemption on investment
The highest value of total assets under management
Whopping returns of 20.25% in the 7 – year time frame.
Fund Allocation: 98.52% investment in Indian stocks of which 67.01% is in large-cap stocks, 17.01% is in mid-cap stocks, 6.72% in small-cap stocks
2) Kotak Tax Saving Scheme
Fund Allocation: 97.64% investment in Indian stocks of which 47% is in large-cap stocks, 29.68% is in mid-cap stocks, 11.73% in small-cap stocks.
additional benefits of income tax saving apart
higher returns expectations
3) DSP Tax Saving Fund
An open-ended equity mutual fund scheme,
invests in equity and equity-related securities of high growth corporates
more than ₹6,000 crore fund size
4) Mirae Asset Tax Saver
invests in equity stocks of flourishing companies
the fund is relatively new compared to other top ELSS funds
since its inception, it has delivered whopping returns of 19.39%.
5) Aditya Birla Sun Life Tax Relief 96
asset allocation in equity securities to foster significant capital appreciation in the long run.
it has allocated around 44% of assets to large-cap stocks.
provides substantial stability against market volatility.
What are the advantages of investing in ELSS?
Even with the risk involved, ELSS is capable of delivering significantly higher returns as compared to traditional tax-saving instruments.
ELSS has the lowest lock-in period amongst all other tax-saving avenues. The lock-in also develops a disciplined approach in the investor.
The ease of transacting in an ELSS scheme is available with the Systematic Investments Plan approach.
Any investor has the option of investing either online i.e through investment platforms (Fintoo) or by visiting the AMC's websites. One can also fill out the form and submit it at a nearby branch of the fund house, or invest through a broker (offline mode)
What are the drawbacks of investing in ELSS scheme?
ELSS is not available for those who are risk-averse and want safer options since ELSS invests in equity stocks. So it is advisable to steer clear from ELSS if you are not willing to take a risk. Also, due to the lock-in period, you can not withdraw the money before the maturity date. Park your funds in any other option if you need liquidity.
Invest in the ELSS scheme now for better returns and tax benefits
A financial planning platform where you can plan all your goals, cash flows, expenses management, etc., which provides you advisory on the go. Unbiased and with uttermost data security, create your Financial Planning without any cost on: http://bit.ly/Robo-Fintoo
To Invest and keep regular track of your portfolio download: Fintoo App Android http://bit.ly/2TPeIgX / Fintoo App iOS http://apple.co/2Nt75LP'
Disclaimer: The views shared in blogs are based on personal opinion and does not endorse the company's views. Investment is a subject matter of solicitation and one should consult a Financial Adviser before making any investment using the app. Making an investment using the app is the sole decision of the investor and the company or any of its communication cannot be held responsible for it.
Related Posts
Stay up-to-date with the latest information.