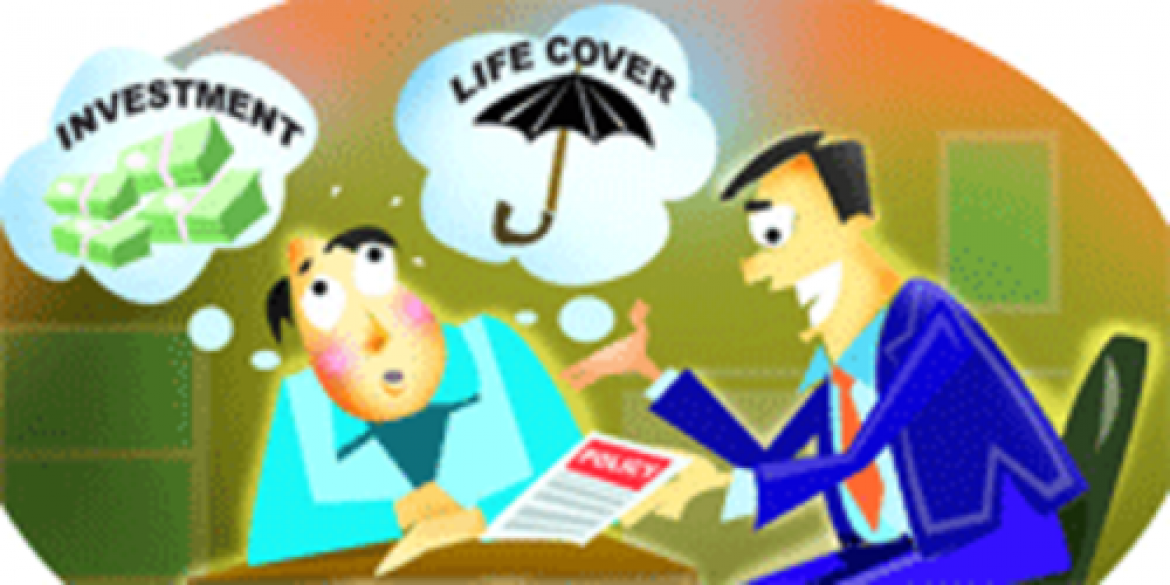 Online term insurance plans are gaining widespread popularity because of their economical nature in comparison to insurance options enrolled into via agents or an insurance agency. This cost saving is a direct effect of diminished selling and marketing expenses associated with online products in stark contrast to those bought from a physical agent or office. However, we do face some difficulties while zeroing on factors such as aspects of life which the term insurance shall cover, which company to buy from, requirements to be fulfilled etc. Keeping such things in mind we have assembled some easy tips for you to follow while proceeding with the online drill so that you can complete your operation in a hassle-free way.
Insurance companies such as Aviva, Kotak and ICICI assume that the person applying for the same is healthy and devoid of any terminal illness. If the reality check proves otherwise then your insurance proposal may very well get rejected. Thus it is advisable not to conceal important facts and lie about one's health condition as sanctioning of the insurance plan is subject to thorough health check up which brings into purview everything from blood pressure to sugar level.

Insurance companies also demand some important documents such as address, income and identity proof before granting the cover. Non-submission of the same might cause the companies to reject the proposal.

Essential details such as height, weight and medical history of yourself and your family need to be filled in while proceeding with the purchase of the online term insurance. Thus you need to keep the same in handy as digging files and searching for your father's blood group becomes highly frustrating while sitting in front of the laptop. Once you are done with the drill, store all the policy related documents in one place so that it becomes easier for you to find the same in emergency scenarios.

Various insurance companies require a debit card, credit card and net-banking accounts to foster the payment drill. Thus having one of the above is of grave importance for online insurance applicants.

Online insurance plan of companies such as ICICI Prudential, popularised by the name of iProtect is available only in certain selected cities. Companies are making rapid strides in expanding their service portal to make their products available to a greater section of the society powered up by the Internet. However, you need to check the availability of the selected term insurance policy as per your Geo location.

Buying a term plan online saves both time and money. Before buying the same you need to list down your financial objective and then proceed with the desired selection best suited to your requirement. Cost also plays a big role in policy selection as certain companies charge less premiums from individuals who are non-smokers.

Once you have got the insurance policy in your name, impart knowledge about the same to your nominee and also teach him/her about the claim procedure. A nominee should also be chosen with much caution. There is an option of altering nomination but it is always better to be safe now than being sorry later.

While choosing between various companies, the first priority should be given to claim settlement ratio and second priority to premium payable. Both need to be at par with industry standards. Sometimes, few insurance companies try to lure in customers with low premium payment. But there is always a silver lining of low claim settlement ratios. Such things need to be kept in mind.

The formalities involved in claim settlement process also needs to be examined beforehand. After all, claimants want to support and reassurance while dealing with unplanned incidents and definitely not the pressure of stringent legal formalities and complicated follow-ups.

Online term insurance needs to have an option for enhancing the cover amount. Usually, when freshers start their career and enroll in a term policy they seek life coverage of themselves and their parents. But after marriage and childbirth, they will also have to include their spouse and children within the policy umbrella.

Prospective customers also need to consider the rider addition feature while selecting the online term insurance plan. Usually, such rider benefits cover critical illness, job loss and disability. While filing the claim, policyholders can demand these additional benefits if the rider benefit was opted for in the beginning.

Financial track record of the insurance company also needs to be considered as a company having a bleak future can hardly provide you with much protection. The company needs to have a good market reputation which is mostly created through on-time customer service and excellent product range. Certain social networks and online forums also contain information regarding the same. You can go through customer reviews to know more about the company in its true self.

Calculate the exact coverage you will need before finalizing the amount of sum assured. It's best to go for a need based approach in this case. Usually, a life coverage which is equivalent to minimum twelve times your annual income is considered optimum.

After you receive the digital copy of policy documents go through the same to make sure that there are no errors. Usually, errors may creep in while typing names and addresses. Such errors if found need to be reported immediately for correction.

Sometimes policies come with free lock-in period so that you can examine the same and return it in case you are not satisfied with the insurance plan. Refund can also be claimed from the same.
Going through the above points will surely give you an edge while you are in the online arena choosing the term cover which will suit your needs perfectly. Amongst the host of options available in the marketplace, some of the best are LIC e-Term Insurance Plan, ICICI iProtect Smart Term Insurance Plan, HDFC Click 2 Protect Plus Term Insurance Plan, SBI Life eShield Term Insurance Plan, Max Life Online Term Insurance Plan, Aegon Life Term Insurance Plan and TATA AIA Life Term Insurance Plan. Having a good term insurance up your sleeve can be the stepping stone of the ever growing field of financial planning.
A financial planning platform where you can plan all your goals, cash flows, expenses management, etc., which provides you advisory on the go. Unbiased and with uttermost data security, create your Financial Planning without any cost on: http://bit.ly/Robo-Fintoo
Disclaimer: The views shared in blogs are based on personal opinion and does not endorse the company's views. Investment is a subject matter of solicitation and one should consult a Financial Adviser before making any investment using the app. Making an investment using the app is the sole decision of the investor and the company or any of its communication cannot be held responsible for it.
Related Posts
Stay up-to-date with the latest information.