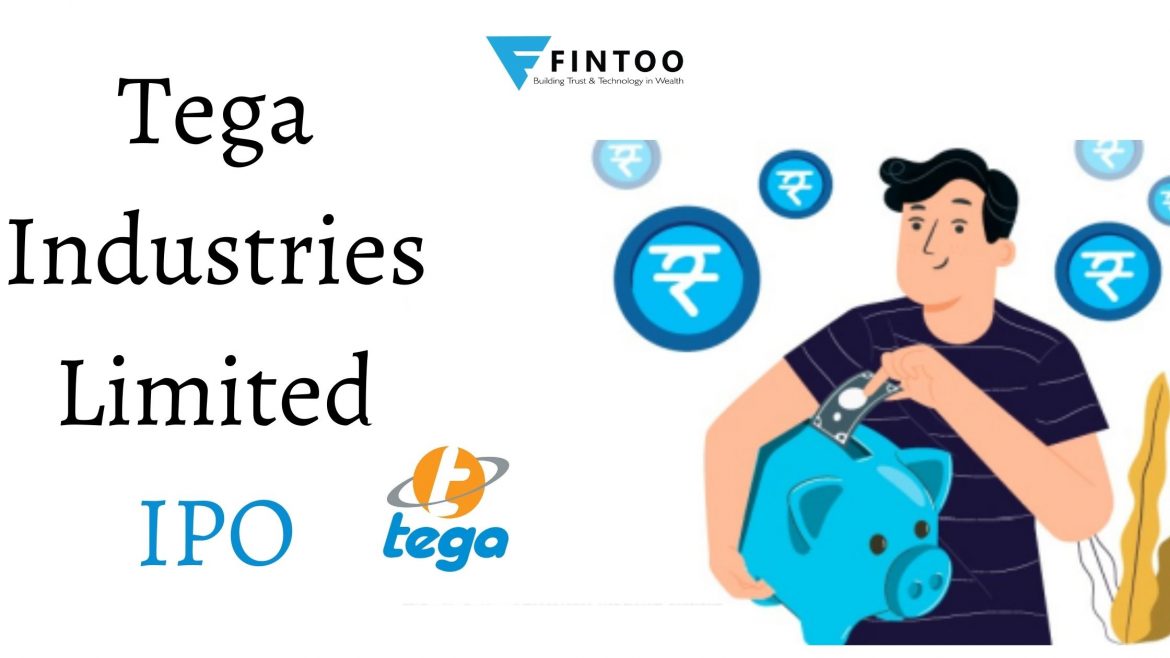 | | |
| --- | --- |
| Issue Size- 13,669,478 shares | Issue Open/Close – Dec 01/Dec 03, 2021 |
| Price Band (Rs) 443-453 | Issue Size- Rs 6.06- 6.19 bn |
| Face Value (Rs) 10 | Lot Size (shares) 33 |
Tega Industries Limited (TIL) is a leading manufacturer and distributor of specialized 'critical to operate' and recurring consumable products for the global mineral beneficiation, mining and bulk solids handling industry, on the basis of sales as of June 30, 2021.
Globally, it is the second-largest producer of polymer-based mill liners, on the basis of revenues as of June 30, 2021. TIL's product portfolio comprises more than 55 mineral processing and material handling products. It's mineral processing and material handling products offering covers a wide range of solutions in the mining equipment, aggregates equipment and the mineral consumables industry.
TIL has six manufacturing sites, including three in India, at Dahej in Gujarat and at Samali and Kalyani in West Bengal, and three sites in major mining hubs of Chile, South Africa and Australia, with a total built-up area of 74,255 Sq. mts. Its facilities in India caters to the domestic and overseas markets across mineral processing and materials handling industries, while its facilities in Chile, South Africa and Australia caters to their respective local and regional mineral processing and materials handling industries.
Additionally, its joint venture in India with U.K. branch of Hosch Group, Germany is engaged in precision conveyer belt cleaning and caters to various industries in India. The Company also has 18 global and 14 domestic sales offices located close to its key customers and mining sites.
Key positives
Globally, TIL is the second largest producers of polymer-based mill liners in terms of revenues as of June 30, 2021, in a near oligopolistic market structure. It is present across the value chain of a mineral processing site. Its products are critical to the overall productivity of a mineral processing site. They are a relatively low cost component in a unit's operations; however, they play a critical role in determining a unit's productivity leading to lower operating costs for its customers.
TIL's products cater to the after-market spend of a mining processing unit. After-market spend is typically three times of the upfront capex spend over the lifecycle of a mill, and is a recurring cost for miners. As such, it is insulated from mining capex cycles, as products cater to after-market spends, providing recurring revenues.
Its engineering capability, which has evolved over decades, has enabled it to consistently offer quality, complex manufactured products within stipulated timelines, allowing it to reduce downtime and maximize operational efficiency for its customers, and forge robust relationships with its customers leading to high recurring revenues.
With on-ground presence in all major mining locations, it is well positioned to cater to its customers across the world which comprises large global mining companies as well as small and medium size companies in the mining and mineral beneficiation industry in developed countries as well as in emerging regions.
In order to expand its operations globally, TIL acquired Tega Industries Africa (Pty) Ltd. (formerly, Beruc Equipment (Proprietary) Limited) (Tega Africa) in FY 2007 which is a South Africa based manufacturer and distributor of grinding mill liners and screen media, amongst others and this gave access to manufacturing capabilities and customers in Africa's mining and industrial markets.
Risks
Global manufacturing facilities, sales and operations expose TIL to the risks of doing business in foreign countries, which may adversely affect the business, financial condition and results of operations.
Any failure to expand or effectively manage sales and distribution network, both in India and overseas, could have an adverse effect on the business, financial condition and results of operations.
Is dependent on third party logistic and support service providers for the delivery of raw materials and finished products and any disruptions in their services including transportation services or a decrease in the quality of their services may adversely affect the business, financial condition and results of operations.
Valuation
TIL has posted total turnover/net profits of Rs 6.43 bn/ Rs 326.7 mn for FY19, Rs 6.95 bn / Rs 655 mn for FY20 and Rs 8.56 bn/ Rs 1.36 bn for FY21. For Q1FY22, its net profits stood at Rs 118.8 mn on a turnover of Rs 1.79 bn.
Tega has set a benchmark in the Global Mill Liner industry. They have experienced consistent growth with operational efficiency and high repeat business. Covid 19 has had a limited impact on their business since it was declared an essential service globally and hence Tega faced only limited logistical issues. Its strong market position and entry barriers help it maintain high margins over time.
At the upper price band, the stock is valued at 22x FY21 earnings (based on post-issue equity). Considering the market entry barriers, positive global outlook and growth prospects, one may Subscribe from a long-term perspective.
Must Read: Everyone Teaches You To Save Money, But No One Teaches You How To Spend It?
A financial planning platform where you can plan all your goals, cash flows, expenses management, etc., which provides you advisory on the go. Unbiased and with uttermost data security, create your Financial Planning without any cost on: http://bit.ly/Robo-Fintoo
Disclaimer: The views shared in blogs are based on personal opinion and does not endorse the company's views. Investment is a subject matter of solicitation and one should consult a Financial Adviser before making any investment using the app. Making an investment using the app is the sole decision of the investor and the company or any of its communication cannot be held responsible for it.
Related Posts
Stay up-to-date with the latest information.