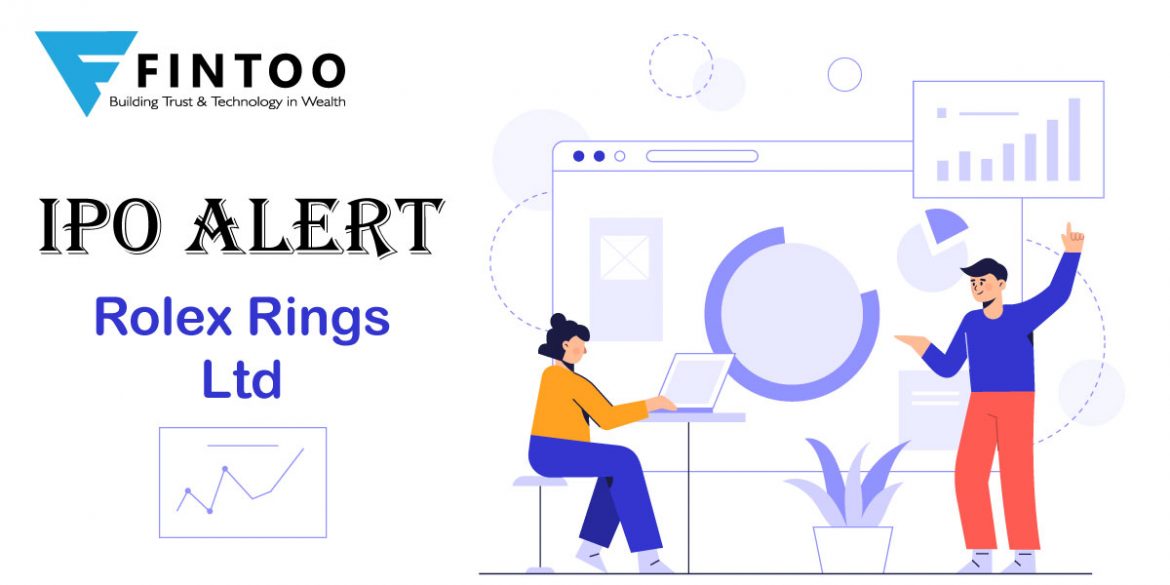 | | |
| --- | --- |
| Issue Size- 81.22-81.36 lakh shares | Issue Open/Close – Jul 28/Jul 30, 2021 |
| Price Band (Rs) 880-900 | Issue Size- 7.16-7.31 bn |
| Face Value (Rs) 10 | Lot Size (shares) 16 |
Rolex Rings Limited is one of the top five forging companies in India and a manufacturer and global supplier of hot rolled forged and machined bearing rings, and automotive components for segments of vehicles including two wheelers, passenger vehicles, commercial vehicles, off highway vehicles, electric vehicles, industrial machinery, wind turbines and railways, amongst other segments. Rolex Rings has 3 manufacturing units in Rajkot with product portfolio which includes a wide range of bearing rings, parts of gear box and automotive components, among others. They are offering a diverse range of hot forged and machined alloy steel bearing rings weighing from 0.01 kg to over 163 kg, and with inner diameter of 25 mm to outer diameter of 900 mm.
Currently, the Company has 22 forging lines with a combined installed capacity of 1,44,750 MTPA, machining facilities consisting of 528 spindles with a combined installed capacity of 69 million parts p.a. and other machinery including heat treatment furnaces, cold rolling machines and other infrastructure.
Key points
Rolex Rings offers a diverse range of hot forged and machined alloy steel bearing rings weighing from 0.01 kg to over 163 kg and with inner diameter of 25 mm to outer diameter of 900 mm. The products are suitable for a wide range of end-user industries such as automotive, railways, industrial infrastructure and renewable energy, among others. The Company also offers auto components such as wheel hubs, shafts and spindles, gears, etc.
For FY21, Rolex Rings supplied bearing rings and automotive components to over 60 customers in 17 countries, primarily located in India, USA and in European countries such as Germany, France, Italy, and Czech Republic, and Thailand.
They have been able to maintain long standing relations with their customers and 70% of their 10 largest customers for FY21 have been with them for over a decade.
The company intends to de-risk their business' dependence on changes in power tariffs and reduce their carbon footprint through investment in renewable energy. Currently, the Company has windmills with installed capacity of 8.75 MW. The Company is in the process of expanding capacity of their solar projects by an installed capacity of 16 MW and has already placed purchase orders for equipment with installed capacity of 7.35 MW.
Rolex Rings operating performance declined sharply due to pandemic impact. Over the period FY19-21, the capacity utilization dropped to 34% from 50% leading to a 17.4% / 26.4% CAGR decline in the Revenue / EBITDA to Rs 616.3 / 108.9 crores. The Auto Components business de-grew at a CAGR of – 10.2% to Rs 237.3 crore, while the bearing business de-grew at a CAGR of – 21.3% to Rs 331 crore. PAT grew at a CAGR of 21.4% (to Rs 87 crore) on utilization of MAT credit entitlement over the same period.
Valuation
At the upper end of the price band of Rs 900, the issue is priced at 28.2x its FY21 earnings. There is no listed bearing ring manufacturing company and thus the company has to be compared with other forging companies like Bharat Forge and RK Forgings which are trading at premium valuations. Only long-term investors may SUBSCRIBE.
Also Read – Glenmark Life Sciences Ltd.: (Subscribe)
A financial planning platform where you can plan all your goals, cash flows, expenses management, etc., which provides you advisory on the go. Unbiased and with uttermost data security, create your Financial Planning without any cost on: http://bit.ly/Robo-Fintoo
Disclaimer: The views shared in blogs are based on personal opinion and does not endorse the company's views. Investment is a subject matter of solicitation and one should consult a Financial Adviser before making any investment using the app. Making an investment using the app is the sole decision of the investor and the company or any of its communication cannot be held responsible for it.
Related Posts
Stay up-to-date with the latest information.