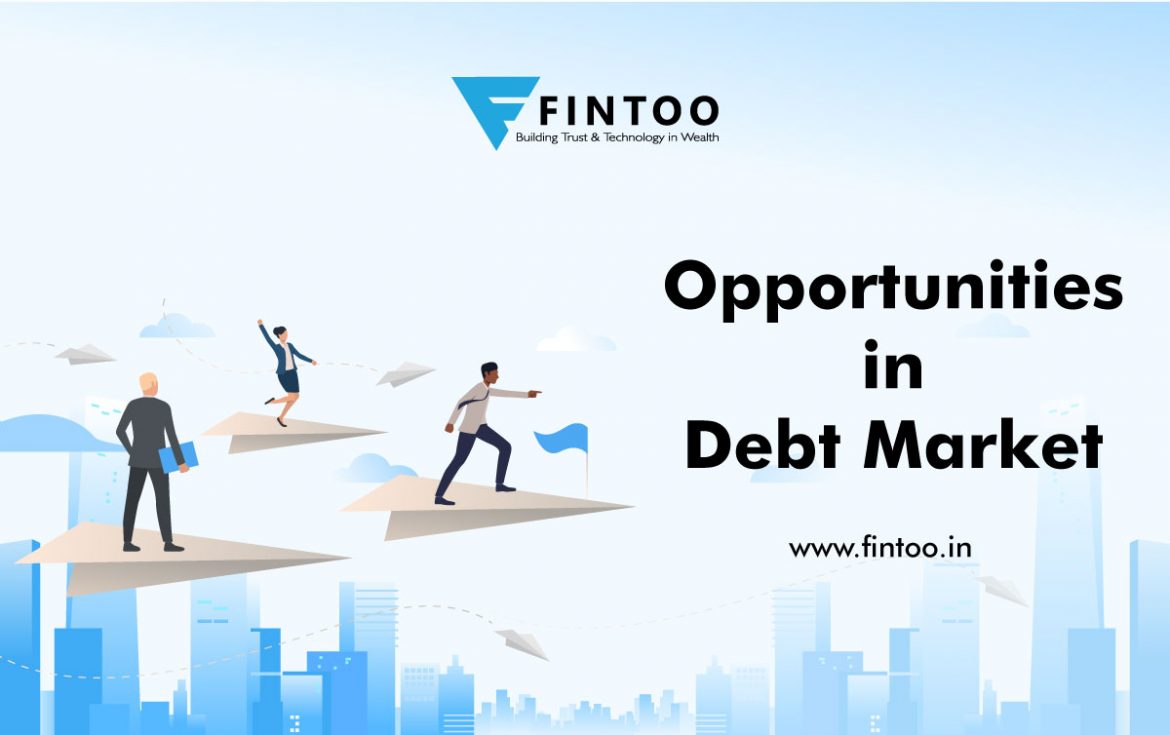 Given the current economic sentiments, with rising inflation and recessionary pressure faced by developed economies, India has been affected as well. The recent repo rate hikes by the RBI are a further measure taken by the GOI to curb inflation.
However, as the repo rates are increased, there are still opportunities available in the markets aplenty. One such opportunity lies in the Debt securities market, where the recent changes have in fact made debt more attractive than equity!
The returns as are usually witnessed in debt securities are on the rise since the rate hikes have positively impacted a few companies who will be passing on such short-term benefits for fresh inflows to their customers.
Perennial features of debt, that being capital safety & tax efficiency, is a positive anyway against equity. Furthermore, the equity markets, as long as the inflation, war & adverse economic conditions continue, will continue to face pressure and consolidate more in the short term.
Given the high volatility and low returns offered in the short term by the equity markets, it makes sense to make fresh inflows into the debt market.
High Returns In The DEBT Market!
Since there have been hikes in the rates by the Fed, the IRR of certain companies has been increasing and reached a height of 6% in order to create inflows! This is the highest return opportunity in the debt market since the range of returns has always been between 4% to 5%.
Fixed Deposits vs Fixed Income Plan
| | | |
| --- | --- | --- |
| | Fixed Deposits IRR | Fixed Income Plan IRR |
| Pre Tax | 6% | 8.2% |
| Post Tax | 4.02% | 6% |
The above comparison represents that the current Fixed Income Plans are providing substantially better returns than the Fixed Deposits which is around 2% more than the FDs.
Due to rates hike by RBI, the increase in returns for Fixed Income could be for a very short period of time where we can take the advantage by investing in the Fixed Income Plans & booking the rates for a longer period with guaranteed, tax-free & regular income.
How Invest In Debt Market Right Now?
● IRR at its Peak
● Investment opportunities available in the short term
● Fixating a higher rate of returns for the longer term
● Guaranteed Income & Regular Income
● Tax benefit
A financial planning platform where you can plan all your goals, cash flows, expenses management, etc., which provides you advisory on the go. Unbiased and with uttermost data security, create your Financial Planning at Rs. 99/-
Disclaimer: The views shared in blogs are based on personal opinions and do not endorse the company's views. Investment is a subject matter of solicitation and one should consult a Financial Adviser before making any investment using the app. Making an investment using the app is the sole decision of the investor and the company or any of its communication cannot be held responsible for it.