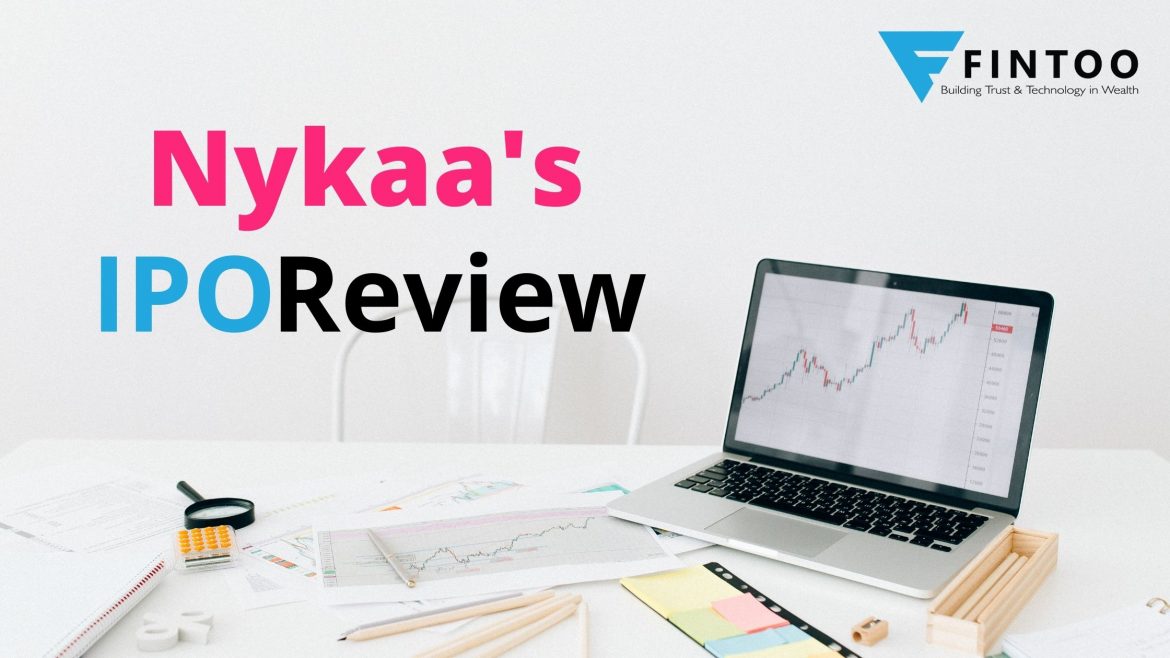 FSN E-Commerce Ventures Limited IPO (Nykaa): (Only High-risk investors may Subscribe)
| | |
| --- | --- |
| Issue Size- 5.6 mn shares | Issue Open/Close – Oct 28/Nov 01, 2021 |
| Price Band (Rs) 1,085-1,125 | Issue Size- 53.5 bn |
| Face Value (Re.) 1.0 | Lot Size (shares) 12 |
Incorporated in 2012, FSN E-Commerce Ventures Limited (Nykaa) is a consumer technology platform, delivering a content-led, and lifestyle retail experience to consumers. The company has a diverse portfolio of beauty, personal care, and fashion products, including their own brand products manufactured by them. Nykaa is the largest Specialty BPC Platform in India and enjoys the highest Average Order Value (AOV) among its peers. It has the largest luxury BPC platform. It is one of the fastest-growing fashion platforms in India based on GMV (Gross Merchandise Value) growth. The company operates under 2 major verticals: Nykaa: Beauty and personal care and Nykaa Fashion: Apparel and accessories. They have a diverse portfolio of beauty, personal care and fashion products, including their owned brand products manufactured by them.
The Rs 53.5 bn IPO consists of a fresh issue of Rs 6.3 bn and OFS of Rs 47.2 bn (from promoters and other investors) which would result in the promoter's stake reducing from 54.2% pre-IPO to 52.6% post-IPO. The funds raised will be utilized for setting up new retail stores/warehouses, debt repayment and marketing.
As of March 31, 2021, Nykaa offered approximately 3.1 million SKUs from 4,078 national and international brands to their consumers across business verticals. For the 3 months ended June 30, 2021, the total GMV was Rs 1,469.61 crore, which grew 238.8% from the 3 months ended June 30, 2020.
The beauty and personal care offering is extensive with 256,149 SKUs from 2,644 brands primarily across make-up, skincare, haircare, bath and body, fragrance, grooming appliances, personal care, and health and wellness categories as of August 31, 2021. The company manufactures owned brand beauty and personal care which are sold under their owned brands such as "Nykaa Cosmetics", "Nykaa Naturals" and "Kay Beauty".
Nykaa's key strengths lies in its inventory-led business model for BPC segment, which allows it to offer authentication for all its products and ensures availability and efficient distribution
The company provides an Omni channel shopping experience to its customers by providing both online and offline shopping channels. Online channels include mobile apps, websites, and mobile sites while in the offline channel Nykaa opened their first physical store in 2014, and has 80 physical stores across 40 cities as of August 31, 2021. Their physical stores currently exist in 3 formats, Nykaa Luxe, Nykaa On Trend and Nykaa Kiosks.
Nykaa's revenue for FY 2021 was at Rs 2,452 crore VS Rs 1,777 cr while profit for the year in the FY 2021 was Rs 61.9 cr, as compared to a restated loss of Rs 16.3 cr for 2020. EBITDA margins too improved to 6.6% in FY21 with FCF turning positive. It has a capital efficient business model with asset turnover of 3x in FY21. Q1FY22 financials also looked better than previous years, but need to see how it grows further.
Large market opportunity: The Indian BPC/Fashion market is expected to grow at 12.7%/18% p.a. over CY20-25. The online BPC/Fashion markets are growing at an even faster pace of 60%/25% CAGR over CY16–20. Nykaa enjoys ~35% of the online BPC market. With online BPC/Fashion penetration at just 8%/12% in India, Nykaa is well-placed to lead the online market growth with a proven business model. The company expects contribution of tier 2/3 cities (currently 64%) to go up significantly.
COMPETITIVE STRENGTHS
Continue to acquire new consumers and increase consumer loyalty
Deepen and broaden the brand relationships
Leveraging on art of retailing to expand into lifestyle adjacencies and launch new channels
One of India's leading specialty beauty and personal care companies.
Major brands offering their products on Nykaa's platform for sale
Capital efficient business with strong growth and profitability
Company's advanced technology platform
KEY CONCERNS
They may not be able to boost revenue if they are unable to attract new customers or do it in a cost-effective manner.
Any damage to their brand or reputation could have a negative impact on their business.
Their business' seasonality has an impact on their quarterly performance and puts a burden on their operations.
Key Highlights from IPO Webinar held with Management for Analysts
Fashion business contributes to 25% of GMV of Nykaa as in FY21
90% GMV from beauty business comes from online platform and 90% of online comes from the app
Tier 1 accounts for 45%/40% topline and remaining topline is from tier 2 and 3 towns
Orders grew 10% QoQ and 200% YoY to 5.9mn units in the quarter
Average order value stands at Rs 1800/per order under beauty business
Nykaa fashions has an order value of Rs 3190/per order
The company runs on a market-based model vs. inventory-based model under beauty business
Beauty is an inventory-based (buy on spot and hold stock) vs. fashion is market-based business model (only run stock when demand arises)
Nykaa has had certain exclusive tie-ups with beauty brands i.e. Huda Beauty for a year or so
The company has 3000+ influencers in order to create content in line with demand strategy
The company has gross margins as combo on own and other brand margins and certain input of the advertisement component
The company has 80 physical stores across 40 cities and under online company has over 25,000 brands
Company believes in delisting brands/pieces under fashion business on a monthly basis while beauty business sees a very low churn rate
On the beauty business side most of the revenues (80%) come in from the mass market products
The company has increased the offer by 20% to Rs 630 crores in order to repay high cost debt and to fund expansion of warehouses and physical stores and also spend more on A&P
The stores are company owned and have 2 formats which is 'On Trend' 800 square feet and 'Lux' is around 1150 square feet
The company has own brands comprising of 7.5% YTD of total revenues on a blended average basis
Old inventory does not remain a major issue as Nykaa has a brand agreement with suppliers
Valuation and Recommendation
At the upper price band of Rs 1,125, the PE works out to be 839x and the price to sales comes at 21.6x to its FY21 earnings. The valuation is expensive; however given the fancy for unique and first of its kind listing in the e-commerce space and considering the higher valuations of other unicorns, we may expect listing gains. Prevailing secondary market conditions at the time of listing will have a bearing on the returns. Thus, only cash surplus and high-risk investors may "SUBSCRIBE" only for listing gains.
Must Read – Monthly Mutual Fund Recommendation
A financial planning platform where you can plan all your goals, cash flows, expenses management, etc., which provides you advisory on the go. Unbiased and with uttermost data security, create your Financial Planning without any cost on: http://bit.ly/Robo-Fintoo
Disclaimer: The views shared in blogs are based on personal opinion and does not endorse the company's views. Investment is a subject matter of solicitation and one should consult a Financial Adviser before making any investment using the app. Making an investment using the app is the sole decision of the investor and the company or any of its communication cannot be held responsible for it.
Related Posts
Stay up-to-date with the latest information.