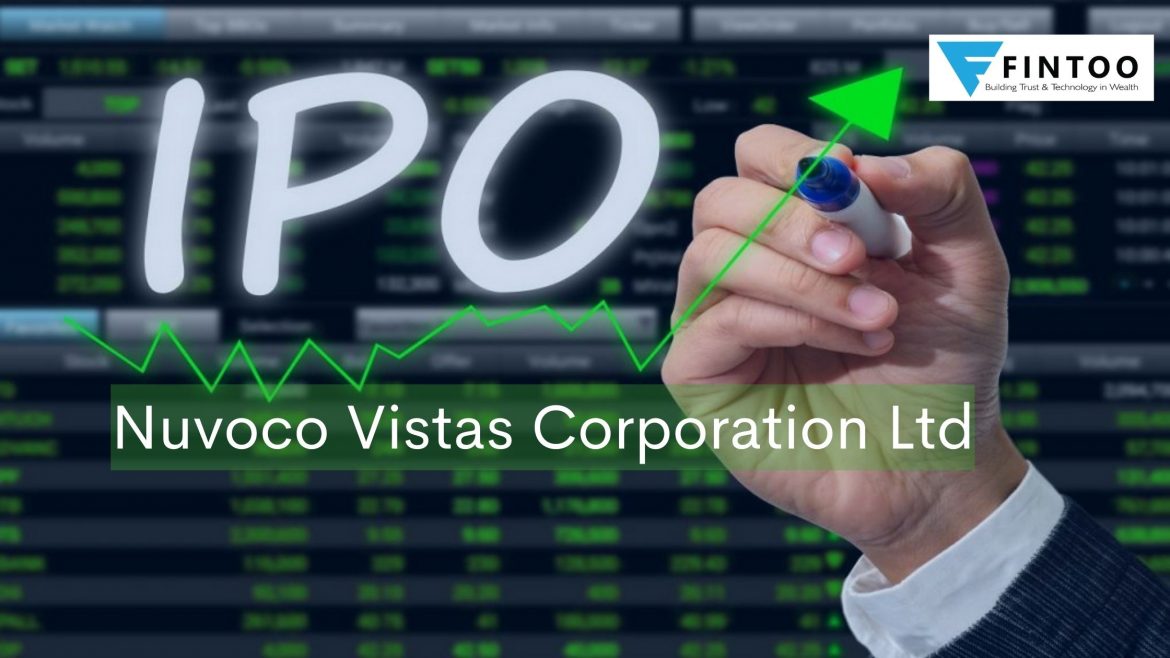 | | |
| --- | --- |
| Issue Size- 87.7-89.3 bn shares | Issue Open/Close – Aug 09/Aug 11, 2021 |
| Price Band (Rs) 560-570 | Issue Size- 50 bn |
| Face Value (Rs) 10 | Lot Size (shares) 26 |
Nuvoco Vistas Corporation Limited (Nuvoco) was incorporated on February 8, 1999. Nuvoco is promoted by Dr Karsanbhai K. Patel, who is associated with the Nirma Group. Nuvoco is the 5th largest cement company in India and the largest cement company in East India in terms of capacity. As of December 31, 2020, their cement production capacity constituted approximately 4.2% of total cement capacity in India, 17% of total cement capacity in East India and 5% of total cement capacity in North India, and they are one of the leading Ready-Mix Concrete ("RMX") manufacturers in India.
As of March 31, 2021, Nuvoco Vistas Corporation Limited has 11 Cement Plants (8 in East India and 3 in North India). The company's Cement Plants are in the states of West Bengal, Bihar, Odisha, Chhattisgarh and Jharkhand in East India and Rajasthan and Haryana in North India, while their RMX Plants are located across India. As of March 31, 2021, their Cement Plants have an installed capacity of 22.32 MMTPA. 3 of their plants in East India are integrated units and 5 plants are grinding units. 2 of their plants in North India are integrated units and the third is a blending unit. As of March 31, 2021, Nuvoco operates 49 RMX Plants which are in key states in India, enhancing their pan-India presence.
Nuvoco Vistas Corporation Limited operates through a range of distribution channels and direct sales to improve their reach to customers. As at March 31, 2021, they have 244 CFAs (162 in East India and 82 in North India) and 16,076 dealers in India (10,091 in East India and 5,985 in North India).
Investment Arguments
Largest cement manufacturing company in East India in terms of total capacity.
Nuvoco is the fastest growing cement company in terms of capacity addition on percentage terms with installed capacity doubling over the last 5 years post the acquisition of NU Vista.
The Company has a comprehensive suite of brands across cement, RMX and modern building materials. Its modern building material products are a key differentiator for them. Their suite of products under this category include a range of construction chemicals, adhesives, wall putty, dry plaster, cover blocks and dry concrete. The Modern Building Material products and brands are an important value-added business for them and sell at a premium pricing.
Key Risks
Highly competitive business environment.
Valuation
The cement demand scenario is expected to improve significantly from FY22E onwards mainly led by a sharp pick-up in the government's Capex with a strong focus on infrastructure development and visible traction in the housing and industrial segment. Considering this, the cement sector is expected to experience good demand. On the Company financial front, Nuvoco has posted losses in two out of three financial years. It has reported a net loss of Rs 25.92 crore in FY21, a net profit of Rs 249.3 crore in FY20 and a net loss of Rs 26.5 crore in FY19. On the valuation front, the PE on the basis of FY21 (fully diluted) earnings cannot be ascertained as the EPS is negative. However, considering the strong parentage of the Company along with the attractiveness of the sector, the issue may see decent demand. Thus, only cash surplus and risk-takers may Subscribe to the issue.
Must Read – Devyani International Limited.: (Subscribe for listing gains)
A financial planning platform where you can plan all your goals, cash flows, expenses management, etc., which provides you advisory on the go. Unbiased and with uttermost data security, create your Financial Planning without any cost on: http://bit.ly/Robo-Fintoo
Disclaimer: The views shared in blogs are based on personal opinion and does not endorse the company's views. Investment is a subject matter of solicitation and one should consult a Financial Adviser before making any investment using the app. Making an investment using the app is the sole decision of the investor and the company or any of its communication cannot be held responsible for it.
Related Posts
Stay up-to-date with the latest information.