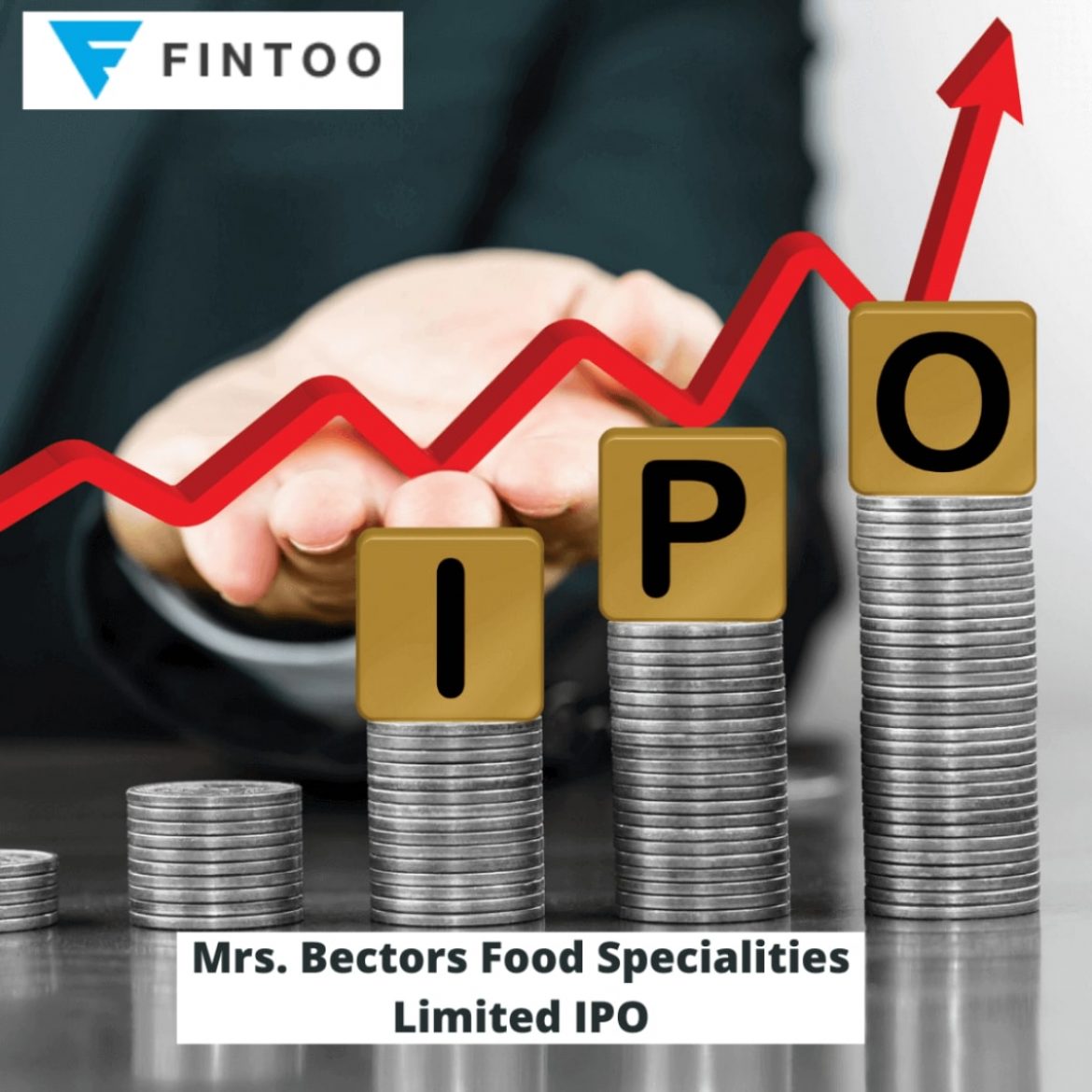 Mrs. Bectors Food Specialities Ltd is one of the leading companies in the premium and mid-premium biscuits segment and the premium bakery segment in North India. They have come up with an IPO which opens on 15th December 2020 and closes on 17th December 2020. Please find below some basic details :-
Price band – 286 – 288 per share
Bid lot – 50 shares and in multiples of 50 shares
Minimum investment – 14,400
Maximum Investment – 1,87,200
IPO size – 540.54 crores
Listing at – NSE & BSE
Listing date – 28th December
About Bector foods
They are into manufacturing and marketing a range of biscuits such as cookies, creams, crackers, digestive, and glucose under their flagship brand 'Mrs. Bector's Cremica'. They also manufacture 'Oreo' biscuits and 'Chocobakes' cookies on a contract basis for Mondelez India Foods Private Limited. Apart from biscuits, they also manufacture and market bakery products in savoury and sweet categories which include bread, buns, pizza bases, and cakes under the brand 'English Oven'.
The 'English Oven' is one of the fastest-growing large scale premium bakery brands in India.
They have a wide reach of their products as they are supplied to retail consumers in 26 states within India, as well as to reputed institutional customers with pan-India presence and to 64 countries across six continents.
Not only this, they are the largest supplier of buns in India to reputed chains such as Burger King India Limited, Connaught Plaza Restaurants Private Limited, Hardcastle Restaurants Private Limited, and Yum! Restaurants (India) Private Limited.
In total they have 6 manufacturing units and strong distribution network in India and globally. They are also one of the largest suppliers of biscuits to Canteen Stores Department of Government of India ("CSD") supplying in 33 locations across India and an approved and listed supplier for Indian Railways having a strong presence across Railway Station Canteens and their stores in North India.
Objective of the company
As you have seen above, the company is doing well in the food segment with its wide reach domestically as well as globally. The company is focussing on high margin business.
They are raising money to finance the project cost towards the expansion of the Rajpura Manufacturing Facility by establishing a new production line for biscuits ("Rajpura Expansion Project"). Another objective for raising money is for General corporate purposes.
Mr. Anoop Bector who has over 25 years of industry experience is the promoter of the company.
Strength of Mrs. Bectors Food
A leader in biscuits and bakery segments in North India.
Largest supplier of buns in India
Major food certifications i.e. BRC, USFDA, and FSSC.
Leading biscuits exporter to 64 countries.
Modern production process.
Strong sales and distribution network.
Recommendation
FMCG sector performs well during volatile markets as well. The company's established brand of Cremica and English Oven to carry out the business of selling biscuit and bakery products is a big positive for the company. This sector has huge potential. Recently, they have been into high margin products to improve the bottom-line. It is highly recommended to invest in this IPO to get listing gains which is expected to be in the range of 25%-50%.
Disclaimer: The recommendations given are just the view of the author and investor is advised to understand the risk involved while investing in equity market. Returns are not guaranteed.
Related Posts
Stay up-to-date with the latest information.