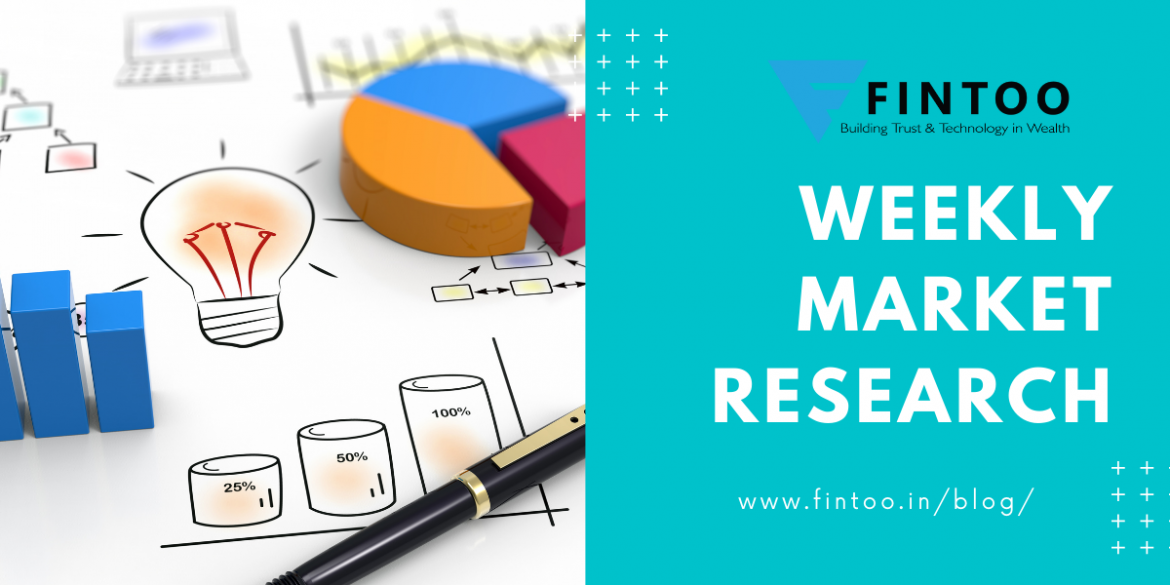 Bull-run continues; F&O expiry and auto sale numbers in focus: Markets continued its euphoric bull run with Sensex surging past the 60,000 mark for the first time ever. Positive global cues, diminishing concerns about a possible third wave of the coronavirus pandemic and report that FPIs stock holding value soars to USD 630 bn as of August 2021 also perked up the sentiments. Asian markets were cautious amid concern that troubles at indebted developer China Evergrande could ripple across the world economy, markets and financial system. Concerns eased on reports that the China Evergrande Group will pay the interest and after The People's Bank of China's infusion of massive capital into the country's banking system. The markets reacted positively to the much-anticipated policy announcements by the US Federal Reserve. The Bank of Japan (BOJ) kept its ultra-supportive monetary policy steady but offered a bleaker view on exports. The BoE's policymakers voted to hold its key borrowing cost at 0.1 pct and maintained its stimulus at almost £900 bn (USD 1.2 trillion, 1.0 trillion euros).
For the week, the Nifty ended higher by 1.5 pct to 17,853 levels. FIIs were net sellers to the tune of Rs 110 mn while DIIs were net buyers to the tune of Rs 30.49 bn. Crude oil prices ended higher for a fourth straight session on Friday amid tighter supplies. USDINR for the week ended with marginal gains after Fed's tapering announcement in the coming months which forced USDINR to close above crucial resistance of 73.6.
PM Modi's visit to the United States was widely covered by the media where an address to the UN General Assembly, Quad Summit and a bilateral meeting with U.S President Biden was on the agenda. The PM encouraged CEOs of five major companies (Qualcomm, First Solar, Blackstone, Adobe and General Atomics) to step up investments in India. India may see over USD 50 bn pumped into its various industrial sectors across the years from these 5 companies according to various reports.
Aditya Birla Sun Life AMC, promoted by Aditya Birla Capital and Sun Life (India) AMC Investments Inc, has decided to launch its maiden public offer for subscription on September 29 and close on October 01. The price band for the offer has been fixed at Rs 695-712 per equity share.
Sectors/Stocks that were in focus
Nifty Realty index gained sharply and was up 21 pct led by 34 pct gains in Godrej Properties. The developers were positive that buying remains sustained ahead of the festive season and after a reduction in interest rates by several banks on home loans.
The Nifty IT index gained 4 pct for the week after Accenture reported a strong set of numbers and outlook surpassing market expectations on all financial and operational terms.
Stocks related to telecom sector remained in focus as Moody's Investors Service said the telecom sector reforms package announced by the government will sustain telcos' businesses, is credit positive for operators, including Airtel and Jio, and provides support for 3+1 players structure.
Zee Entertainment gained 25 pct after the Company signed a non-binding term sheet with Sony Pictures Network India (SPNI) for a merger with an indicative merger ratio of 53 pct/47 pct (SPNI: ZEEL), post capital infusion of USD 1.575bn by SPNI. The deal is positive for Zee Entertainment as it bring an end to corporate governance concerns and will have merger synergies.
Indian Hotel up 20 pct after Union Home Ministry officials are in talks with stakeholders for reopening the borders to foreign tourists, amid a steady decline in COVID-19 cases.
Markets are expected to be volatile ahead of derivatives expiry this week. Automobile stocks will be in action as their September sale data will be announced from October 1. On the macro front, IIP data for August will be released on 30 September and manufacturing PMI data will be released on 01 October. On the global front, China's Evergrande Group's debt crisis will continued to be watched along with direction of U.S Treasury yields. For Nifty, immediate resistance is seen at 17,900-18000 and 17700- 17650 are key supports.
Must Read – Things You Need To Know About Dividend.
Author: Nisha Harchekar – M.M.S (Finance) – 16 yrs+ experience as Equity Research Analyst
Fill in the details and our Income Tax Filing experts will get in touch with you. Hassle-Free Online ITR Filing with Fintoo! Start e-Filing
To get started with personalized Automated financial planning visit – http://bit.ly/Financial-Planning-Tool
Disclaimer: The views shared in blogs are based on personal opinion and does not endorse the company's views. Investment is a subject matter of solicitation and one should consult a Financial Adviser before making any investment using the app. Making an investment using the app is the sole decision of the investor and the company or any of its communication cannot be held responsible for it.
Related Posts
Stay up-to-date with the latest information.